Facebook's new 'dislike' button shows how little it cares about the victims of online bullying
Far from expressing 'empathy', as Mark Zuckerberg hopes, the social network's new function will be abused by trolls and bullies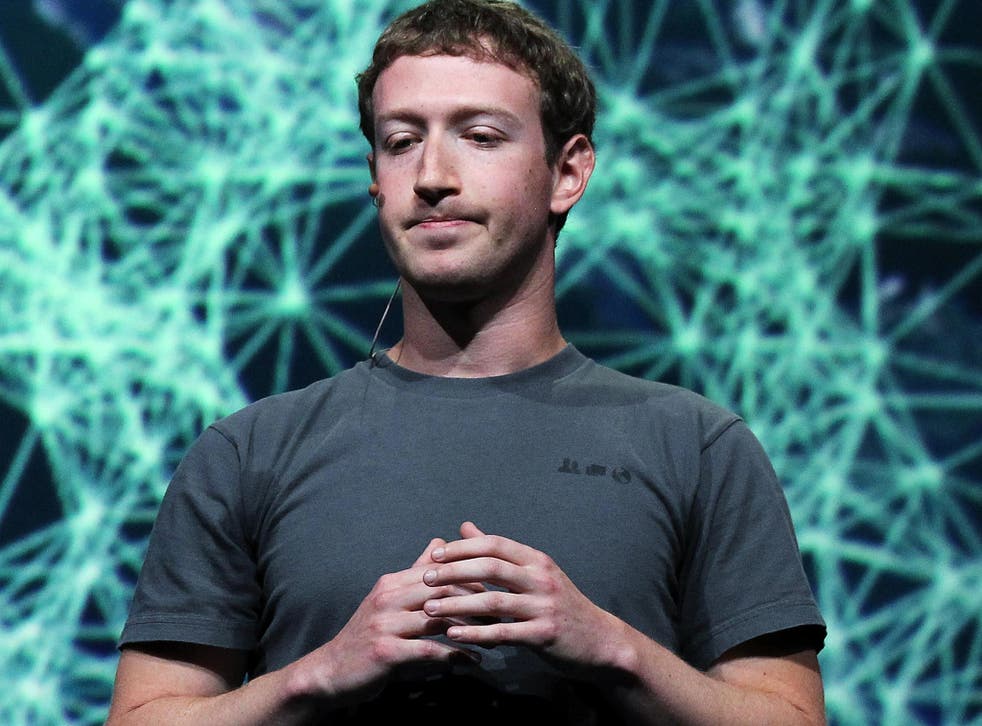 Ever since Facebook introduced its iconic "like" button in 2009, users have been clamouring for a matching "dislike" button. The wait is finally over. On Tuesday the social media network's founder and CEO, Mark Zuckerberg, announced that Facebook is working on a "dislike" option to reflect the fact that, in his words, "not every moment is a good moment".
While designed to bring more emotional nuance to Facebook, the introduction of a "dislike" button is another example of the social media platform's failure to protect users from online harassment.
Zuckerberg was keen to stress that the button is not designed to "down vote" posts, but instead to offer a way for people to show sympathy for others when they share bad, sad or frustrating news. But with so many of us experiencing online harassment, and reports that 7 out of 10 young people in the UK have been the victim of cyber bullying, I greet the introduction of this new Facebook function with trepidation.
Facebook has a long history of failing to protect vulnerable users from cyber bullying. The platform's unwieldy form for reporting abuse is infamous for telling users to just ignore or unfriend their harassers. Memorial pages are often bombarded by trolls mocking grieving families. A "dislike" button will now make it even easier for bullies to target their victims. It will take abusers a matter of minutes to scroll through every post on a user's page, clicking dislike and adding to the overwhelming onslaught of negativity that many victims experience when they log into Facebook.
The introduction of a "dislike" button was originally delayed because big brands were worried about the negative impact it would have on their social media operations. Now that these worries have been dispensed with (partly due to the greater understanding that any online response - good or bad - can work in a brand's favour), Facebook is introducing the button, and in doing so it is reaffirming its lack of interest in making the platform a safe space for users.
The failure to mention community guidelines or support reveals that protecting users from cyber bullies is simply not a priority for Facebook.
Mark Zuckerberg's signature look

Show all 8
As Zuckerberg's comments demonstrate, it's not fair to suggest that Facebook is unaware of the potential for this scheme to go awry. By acknowledging the potential for the "dislike" button to be misused, the social network is effectively covering itself against future accusations that it does not take online harassment seriously.
People who don't use Facebook often, or are completely unfamiliar with the platform, can be forgiven for thinking that Zuckerberg simply saying the "dislike" button should not be abused will be enough to stop misuse. But after a decade of watching the site being subverted by hate groups, cyber bullies and sexual predators, Facebook staff know that good intentions are never enough. Words must be matched by actions.
Without stricter community guidelines and more support for victims of cyberbullying, a "dislike" button will make it easier for bullies to target vulnerable people without fear of recrimination. It might be designed to make it easier for users to express sympathy for each other online, but until Facebook finds a way to protect vulnerable users online it should stay away from the "dislike" button and start developing an "empathy" button instead.
Join our new commenting forum
Join thought-provoking conversations, follow other Independent readers and see their replies