Fifa 16: Including women's football teams is going to improve the game, not break it
Hell hath no fury like a man and his precious football scorned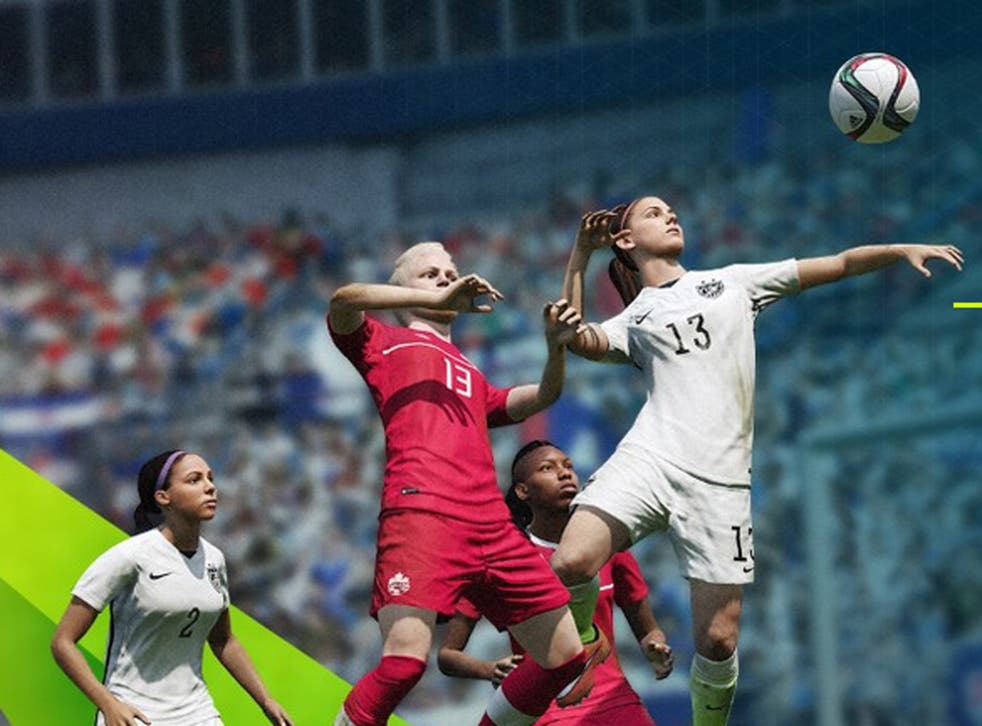 It's one small goal for Fifa and one giant hat-trick for womankind, with the news that Fifa 16 is going to include women's international football teams. Opening up opportunities in sport can only be a good thing, whether it's on an actual pitch or in a video game.
I've only started to enjoy football over the last few years. It started when I worked in an office in Cambridge, a small marketing start up where a perk of the job was a football table that greeted guests as they walked through the entrance. It's a cliché that men like their football and women don't, but it was quite a divisive thing in the office. How can I be expected to network with the marketing manager if he's pretending to play as Liverpool with tiny wooden figurines?
So I got involved. I insisted I be allowed to play. I got my other female work friends involved, monopolising the table for a women's tournament. I sat and listened to their conversations about football and I actually ended up getting interested. I followed the World Cup last year. I watched the games while on holiday and took part in conversations with other fans on Twitter. I now really enjoy it, which meant that for me, the news that women's teams are to be featured as part of the Fifa 16 game was ace.
Women's football is growing, and the inclusion of playable female characters in an incredibly popular video game series can only attest to that. It's actually a double win, because not only are women now being considered as members of the footballing world, but we're being included in video games too. As a kid who grew up with two brothers, video games were much part of my life, but the frustration of being unable to choose a female character to play was frustrating. It's like an erasure of your existence: "Oh I see, I'm in the very realistic scenario of killing zombies on another planet but I can't play as a woman."
The 50 best players of the World Cup

Show all 50
But today's Fifa announcement (the women's teams inclusion, not the, uh, other one) predictably became the butt of a lazy 'what women on the football field, shouldn't they be in a kitchen' joke. It was amazing to me that there was such an outpouring of negativity at being told that should you wish to, you could be able to choose to play as a women's team. No pressure, though. Women are often derided as being too emotional, sometimes hysterical, but hell hath no fury like a man and his precious football scorned.
My Twitter time line was awash with cries that female players just aren't the same standard as their male counterparts – which is no surprise when the players on women's teams simply aren't afforded the funds given to men's teams. Casey Stoney, captain of the women's England team earns just £25,000 a year in her role. Liverpool player Raheem Sterling earns £35,000 in one week - yet he is demanding even more. The argument that women just aren't good enough simply isn't true. Currently, the men's England football team sits at number 14 on Fifa's ranking. England's women's team sits at number 6.
It's not that women aren't as good as football - it's that they're not taken seriously enough, and it's about time that they were.
Join our new commenting forum
Join thought-provoking conversations, follow other Independent readers and see their replies