France was gripped by tension even before the shootings at Charlie Hebdo
A growing social gulf has become evident in recent years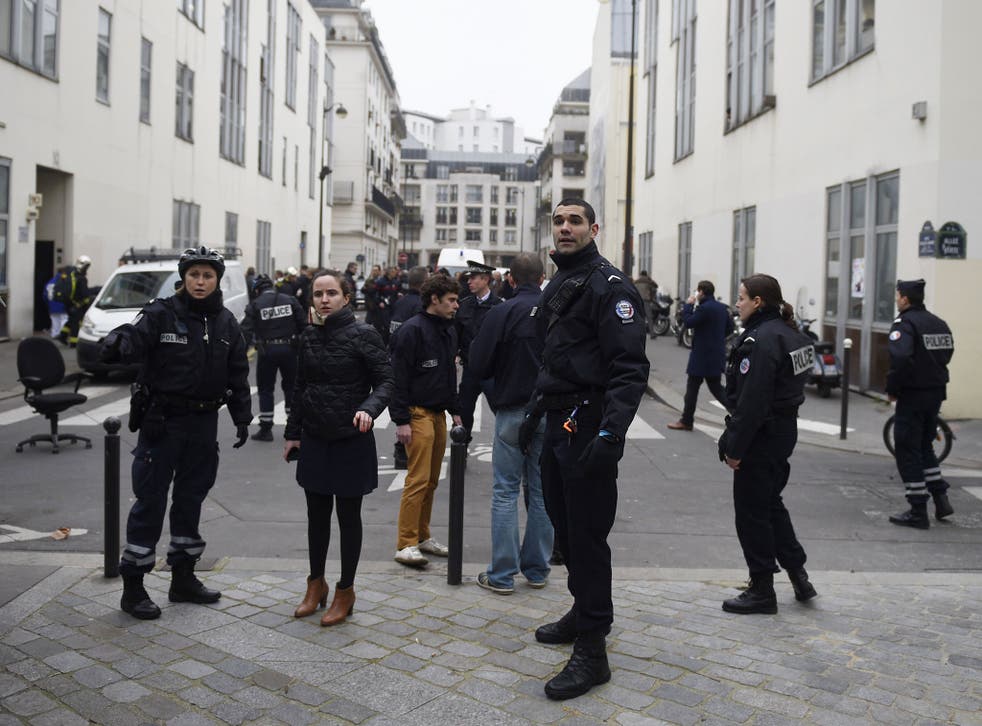 The shootings in Paris today at the offices of the French satirical journal Charlie Hebdo come after a steady rise in ethnic tension in France. Though it is too soon to attribute responsibility for the attack, the newspaper marked itself out in 2008 by publishing the Danish cartoons caricaturing the Prophet Mohammed – it defended its decision in the name of freedom of expression.
Along with the increase in tension has come the remorseless rise of the National Front – polls say that, if a presidential election was held now, its leader, Marine Le Pen, would top the first round vote ahead of mainstream politicians. FN candidates have scored well in local and European elections and gained their two first seats in the Senate last year. Le Pen has softened the rhetoric of her father, the FN's founder, but the anti-immigrant message remains at the core of its appeal along with concern about law-and-order. Charlie Hebdo 's cover story this week is on the latest novel by the controversial writer, Michel Houellebecq, which paints a France of the future governed by an Islamic party and a Muslim president who bans women from the workplace and who was elected with mainstream support to block Le Pen.
A survey in 2014 showed French people believing that immigrants made up 31 per cent of the population, four times the actual proportion. On the mainstream right, where former President Nicolas Sarkozy is trying to stage a comeback, a survey of supporters of his UMP party showed the proportion which believed there were too many immigrants in France had risen to 87 per cent from 62 per cent in 2006. Those who felt they lived in conditions of insecurity had increased from 38 to 73 per cent in the same period.
France has always expected immigrants to conform to its Republican model, but a growing social gulf has become evident especially among second-generation children of immigrants from North and West Africa. There is increasing questioning of France's immigration policy and the pursuit of communitarianism. Nine hundred young people from France are estimated to be fighting with the extremist forces in Syria/Iraq.
A Socialist deputy from the Paris suburbs, Sébastien Pietrasanta, who has worked for an anti-racist organisation, notes that 'for some young people, the feeling of having a religious affiliation is stronger than the feeling of belonging to the Republic.' . Demonstrations against Israel last year spilled over into attacks on synagogues and Jewish individuals and property. Interior Ministry figures showed that anti-Semitic attacks and threats had nearly doubled in France in the first seven months of 2014 to 529 compared to 276 for the same period of 2013.
Instead of being fomented by classic extreme right-wing agitators, anti-Semitism is now driven by mainly young immigrants with Arab and North African roots, the very people whom the far right saw as the main threat to national identity. As a contributor to Le Monde put it in 2012, this 'confirms a grim reality; there are groups in France determined on violence against Jews'.
In pictures: Charlie Hebdo shooting

Show all 25
In May, 2014, a Frenchman of Algerian descent who was reported to have fought in Syria was arrested after the murder of four people at the Jewish Museum in Brussels. Two years earlier, a French-Algerian, Mohammed Merah, shot dead seven soldiers and Jewish schoolchildren In Toulouse and Montauban. Israel's reprisals on Gaza after Hamas rocket attacks that summer unleashed assaults on eight synagogues, a kosher supermarket and a pharmacy owned by a Jew. Some participants in pro-Palestinian demonstrations chanted 'Death to Jews' and 'Slit Jews' throats'.
As Yonathan Arfi, Vice-President of the main Jewish organisation, CRIF, noted, anti-Semitism had become 'a portmanteau for a lot of angry people; radical Muslims, alienated youths from immigrant families, the far right, the far left' amid a 'a process of normalisation by which anti-Semitism is being made somehow acceptable'. The French office of the Jewish Agency for Israel reported that the "climate of anti-Semitism" had led more immigrants to Israel in the first eight months of 2014 than from any other country.
Jonathan Fenby is the author of 'France on the Brink', published by Arcade
Join our new commenting forum
Join thought-provoking conversations, follow other Independent readers and see their replies