G8 leaders must do more than talk a tough game on multinational tax avoidance
The PM has a chance to strike a blow against persistent poverty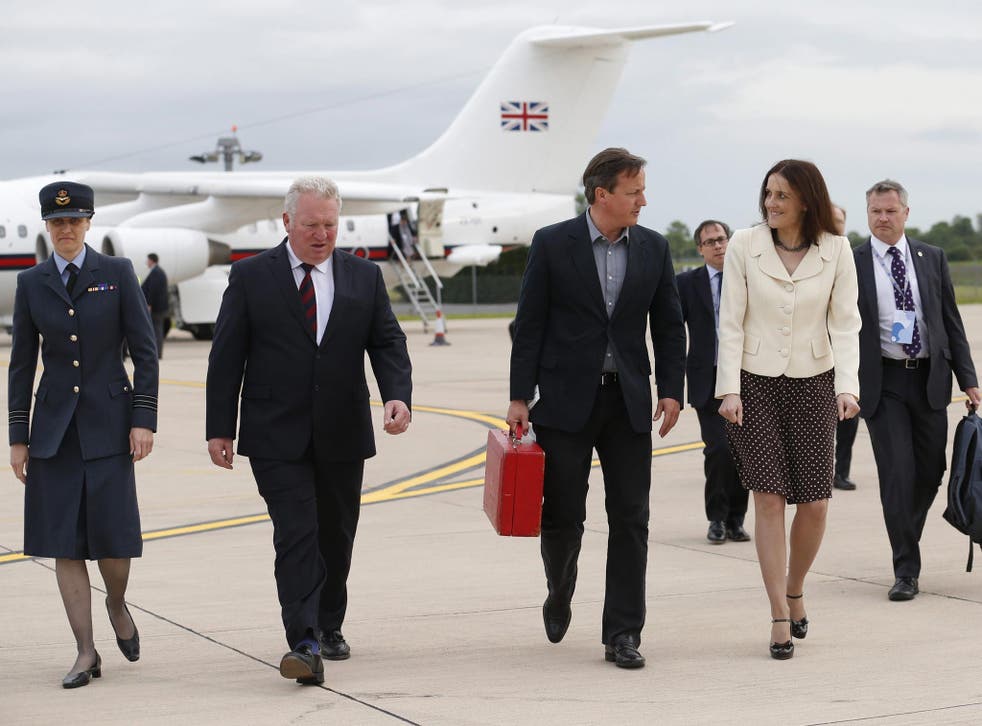 Last time the G8 was held in the UK you couldn't hide from it. A fashion craze was born, Pink Floyd got back together at Live 8 and a quarter of a million people marched on the streets of Edinburgh to demand debt cancellation. All the while Tony Blair, Gordon Brown and even George W Bush were all over the telly telling us how doubling aid to Africa would help 'Make Poverty History'.
Eight years on Britain has changed. Comeback gigs are so common they're practically passé and politicians appear reluctant to talk about aid at all. If you stopped the next person you saw in the street and asked them what we might expect from the summit, the answer would probably be 'what summit?'
But out in the rest of the world some things remain the same. Despite many countries making record-breaking economic and social progress, poverty is evidently not history. Millions of Africans and Asians still live below the global poverty line of $1.25 a day without access to the basic human building blocks of food, shelter, toilets, schools and hospitals.
Under very different circumstances David Cameron now has a chance to maintain Britain's track record of using the G8 pulpit to strike a blow against persistent poverty. It's not a straightforward task but nor is it impossible – and it is certainly one on which he should be judged.
The efforts of the UK's biggest global poverty charities have failed to ignite the same strength or breadth of feeling that existed before the economy went up the spout and the money ran out. Charity should once more begin, and end, at home say the aid critics as they point to ring-fenced budgets and Daily Mail front pages.
The public are right to reject another Gleneagles. Too much was promised at the time and the global balance of power has shifted significantly since the creation of the G20.
The Gleneagles commitments were about spending in a time of relative plenty. Lough Erne will be different. As ODI Director Kevin Watkins puts it "leaders will arrive without their chequebooks". Luckily for David Cameron this demands an agenda which focuses on changes to the international financial system – home turf for a Tory.
He's been teed up nicely by domestic political circumstances which demand action is taken against the unaccountable ducking and diving of tax allergic global companies. Some savvy thinking has seen the G8 become the stage on which he can tackle a domestic scourge and at the same time build on the last remaining cornerstone of his compassionate Conservative brand – the 0.7% aid commitment.
So now that the baton of G8 leadership is back in British hands what should the world expect? The conference agenda focuses on the 'three t's': trade, tax and transparency. Each of these policy areas are places where genuine political progress could make previous aid increases look like a drop in the ocean.
Trade is important as an engine of growth (estimates are that a new set of trade deals could be worth $1 trillion to the global economy) but as the US looks to improve its agreement with both the EU and the pacific it's important to ensure that developing countries don't lose out further from agreements that already tend to leave them facing an uphill battle.
Tax avoidance is a zeitgeist issue that can pay dividends in both hemispheres. There is a significant public appetite for changes that close loopholes and ensure that everybody pays their fair share. The benefits on offer for developing countries reach into the billions of dollars if an agreement can be secured to sign all countries (including tax havens) up to an information exchange.
Transparency is another part of the equation. On issues to do with who owns what land and who owes what tax greater access to information would be a clear asset at the disposal of citizen's groups and governments – not to mention the role better rules would play in preventing farmers being kicked off their land and losing their livelihood as the direct result of a deal they played no part in.
Of course there is no guarantee that many poor countries could effectively process all of the data that tax and transparency agreements might unlock, but the status quo is unaffordable. If one country can lose out on $3.4 billion just two years through the opaque shortcomings of the global tax system then the dividends of reform would be game-changing.
In 2005 Britain's leaders managed to deliver on their agenda. The world's richest countries put their money where their mouths were. In 2012 one part of David Cameron's challenge will be to show the world's richest companies he's determined to put their money, where his mouth is. If a breakthrough doesn't come then unfavourable comparisons with Gleneagles are inevitable, no matter how much has changed since.
Join our new commenting forum
Join thought-provoking conversations, follow other Independent readers and see their replies