Gay Marriage Bill: This has been a wonderful day. I only wish the 14-year-old me could have seen it
When the Queen signed the Marriage (Same Sex Couples) Bill into law today she'll have had no idea what it will really mean for gay people. I do.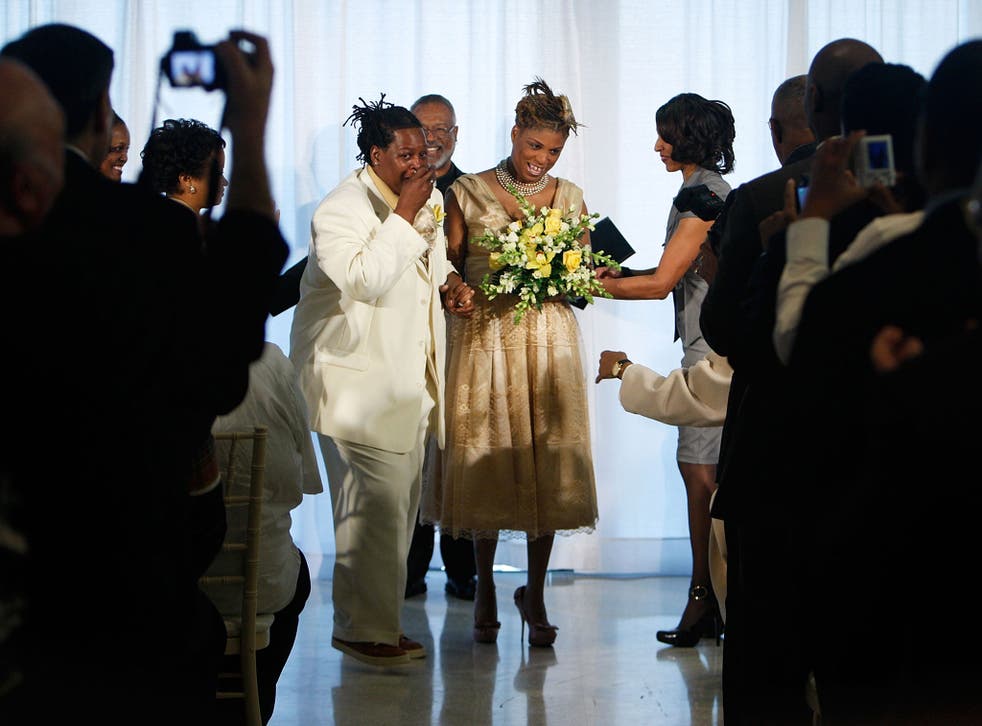 Somewhere between the deranged yelps that gay marriage will herald incest, polygamy and the destruction of all that is good and pure, and the dogged fighting of Peter Tatchell, Stonewall, and everyone campaigning for the last piece of the equality pie, one of the profound effects of equal marriage has gone unuttered. And so, when the Queen signed the Marriage (Same Sex Couples) Bill into law today she'll have had no idea what it will really mean for gay people.
To explain, I need to describe another day: December 16, 1991. I was 14, spotty, leaving a classroom after registration, lagging behind with my best friend Jane. Clumsily, I lunged at the truth: "I'm gay." She was the first person I came out to, a trembling act that allowed me oxygen, a breath, the option of at least sharing how sad and scared I felt.
Cold terror was entirely rational for a gay kid in the nineties. Only two weeks earlier Freddie Mercury had died of an Aids-related illness. One of thousands. Derek Jarman. Keith Haring. Rock Hudson. Rudolph Nureyev. Even the ethereal were doomed. What hope would I have? But it wasn't just HIV/Aids, it was the law - the very mechanism designed to protect and defend loomed down unjustly, ensuring my vision of the future was Chekhov-bleak.
What did it feel like to be a gay teenager back then? The following thoughts ran in a depressive loop: I will not be able to have sex legally until I am 21. My teachers are not allowed to talk to me about being gay. Any business can refuse my custom. Future employers are free to fire me. Violence and hatred will stalk me, a prison for no wrongdoing. Aids could well bring a gasping, early death. I will never have children. I will never enjoy the family life I was raised within. I will never marry.
Imagine inflicting those thoughts on a child.
No one can go back and comfort me - or anyone from my generation. But at no time since then have I wished more desperately that I could return brandishing a newspaper to bring the Good News: Look! In 22 year's time the law will be completely on your side! Protection and equality! Teachers can talk to their pupils. Drugs give people with HIV near-normal life expectancy. You can have children. And the change that would have meant the most, because we all lean towards love's light like saplings: you can get married.
This is what the Queen, the Lords and the Commons did this week. They ensured that icy dread of what a gay adulthood could deliver won't ever sit so heavily for our youngsters. The dismal days my generation endured will now mean nothing to children today, just as this day means everything to me.
Join our new commenting forum
Join thought-provoking conversations, follow other Independent readers and see their replies