Girl Rising: I don't love cinema, I did love this
This inspiring film tells the story of nine girls across the developing world, all of whom are desperate to get, or desperately glad they got an education.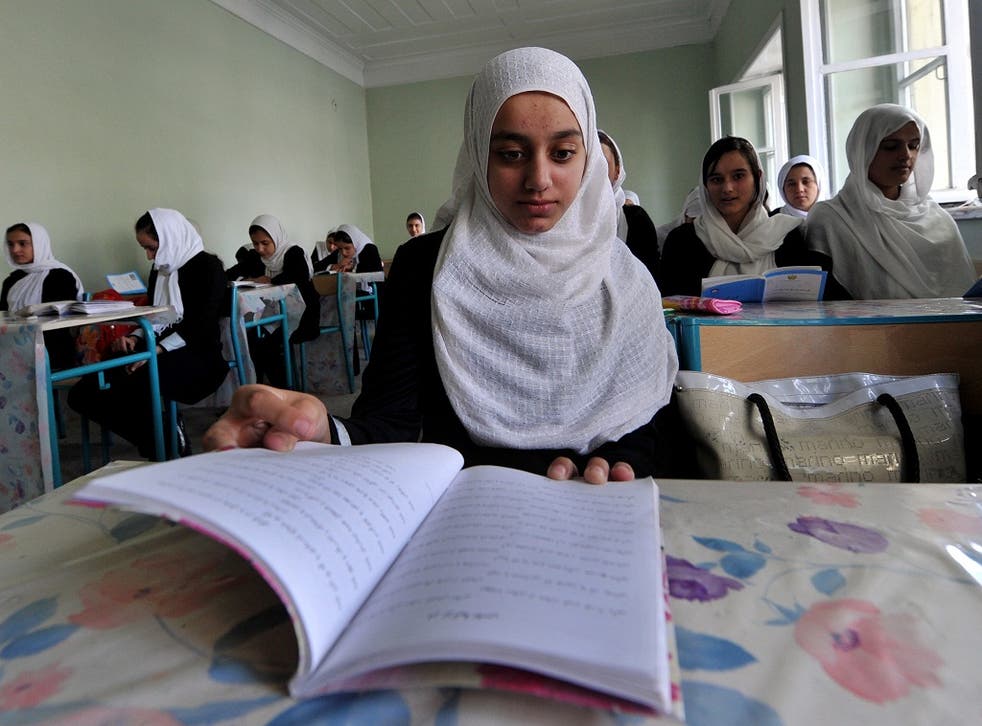 I'm not much of a film fan, as I have mentioned here before. It's not them, it's me. While I love a bit of drama on a page, on a screen I find it almost unbearable. The sad bits are too sad, the scary bits too scary, and afterwards I always feel wrung out with having to care so much about all these characters. I don't really like watching films with other people, and if I'm on my own, I'd rather read a book. I like to know what Hollywood actors are up to, as long as I don't have to watch them at work. Philistine, film dyslexic, fool - call me what you will.
So the cinema is not one of my favourite places, and when I'm lucky enough to be offered tickets to screenings through work, I usually forward them to someone more receptive. But last week wild horses wouldn't have kept me away from my fold-down seat and carton of popcorn. I had an invite to a preview of a film that I was, uncharacteristically, incredibly keen to see. I first heard about Girl Rising a few months ago. It's a film that tells the stories of nine girls across the developing world, all of whom are desperate to get, or desperately glad that they got, an education.
It's a documentary with a difference. Each girl's tale has been adapted for the screen by a renowned writer from her home country. Each section, from Wadley in Haiti to Senna in Peru, Ruksana, an Indian "pavement-dweller" to Sokha in Cambodia, is filmed in a different style. The girls play themselves, apart from Amina (from Afghanistan) and Yasmin (from Egypt). Their lives, the film tells us, would be in danger if they appeared. Once you see the film, it's clear to see why.
The girls' stories are narrated by some of the best-known actors in Hollywood, including Meryl Streep, Anne Hathaway, Salma Hayek and Kery Washington. The combination of the all-star narrators and big-name authors is double-edged - some critics have bemoaned the glitz getting in the way of the real-life narratives, the film's makers say they help the stories have more impact to further Girl Rising's aim to to raise awareness and funds to promote girls' education. And in doing so, improve the lives of girls, the societies they live in, their economic futures, reduce sex trafficking, under-age marriage and HIV.
So sitting in a packed screening room, I watched a film filled with drama. I was glad I stashed half a loo roll in my handbag beforehand, so I could wipe away my tears of sadness, outrage but also pride. The scary bits were scary. Afterwards, I felt wrung out because I cared so much about these girls. But I also felt inspired. I'm not much of a film fan, but I am a huge fan of Girl Rising.
Join our new commenting forum
Join thought-provoking conversations, follow other Independent readers and see their replies