The Green Party is a growing threat to Labour — could its surge be the next big political story?
The party does not even pretend that it is trying to take votes from the two main parties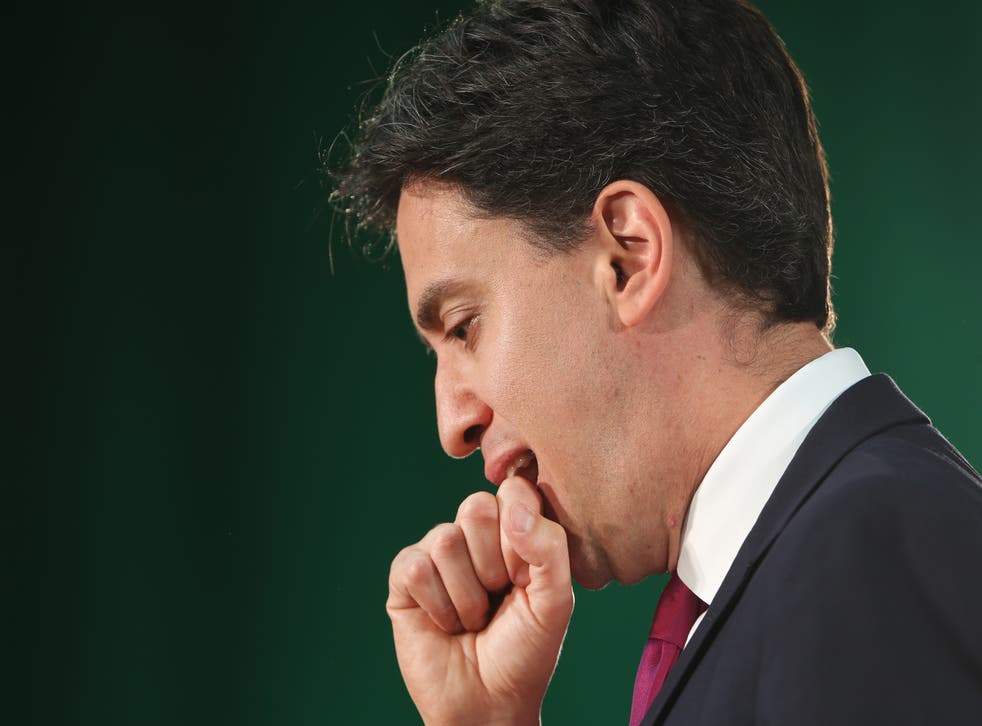 For ages and ages – well, about a year and a half – nothing has happened in the opinion polls. Then last month, a group of psephologists known as Polling Observatory reported "one of the largest shifts in opinion we have observed since the beginning of this Parliament". Labour support has fallen by an average of three percentage points while the Conservatives have held steady.
That is why there has been a smattering of polls recently showing the two main parties tied and a few putting the Tories in the lead. The average is a Labour lead of just one point, although our ComRes poll today puts Labour four points ahead.
At first glance, I could not make out where Labour's votes had gone, because the Polling Observatory's chart showed levels of support for the Tories, Ukip and the Lib Dems that had hardly changed. The chart does not include the Green Party.
The Greens' success has taken poll-watchers by surprise. They have only just got used to including the UK Independence Party as standard. Now the election websites are all scrambling to add the Green Party.
The Greens were on an average of 6 per cent in the polls last week – although our ComRes poll today, as if to make the point about random statistical variation, puts them on 3 per cent. They are likely to go on rising, however. So far they have picked up support despite a low media profile. Now that the party has broken the 5 per cent threshold – and especially because it now poses a threat to Labour – Natalie Bennett, the Green Party leader, is going to be more in demand and better known.
Without wanting to be rude to Ms Bennett and her colleagues, the party's recent success has been caused by Ed Miliband rather than a sudden wakening of eco-consciousness in the British voter. Miliband's failure to inspire people has allowed a segment of Labour's supposed core vote to drift off. The Greens are, as one of the Prime Minister's officials observed with something close to glee, "a smaller version of Ukip on the left".
This official has a professional interest in the Greens' success twice over. First, because the Greens are taking votes from Labour, thus making it more likely that David Cameron will stay in No 10. Just as Cameron warns Tory leaners that if they vote Farage they will get Miliband, he knows that if Labour leaners vote Bennett they may get him.
Second, the Prime Minister has an interest in the Greens because they help him to confuse the question of the television debates. I assume that Cameron does not want the debates to happen, because they could only help Miliband to gain status and exceed expectations. Therefore, the Prime Minister will cheer on the Green Party, which is planning legal action against the broadcasters who have so far offered Nigel Farage one debate and Bennett none. Cameron's people are surprisingly eager to make the case for the Greens to be included: they have an MP too, and they have had MEPs and local councillors for longer than Ukip. Eager to cause trouble, No 10 says that Labour and the Liberal Democrats don't want the Greens in the debate, because they are all competing for the same votes.
Political leaders

Show all 13
They are right. The Green Party does not even pretend, as Ukip does, that it is trying to take votes from the two main parties equally. The party's policies are pitched firmly to Labour's left. Its manifesto barely mentions climate change, and has a strong emphasis on opposing "austerity", promising a living wage and an end to tuition fees. Caroline Lucas, the Green MP, is hard to distinguish in policy from any of the left-wing Labour MPs around her on the opposition back benches.
How did Miliband get in this position, asked James Forsyth, The Spectator's political editor, last week. "How did this 50p tax rate-supporting, anti-Iraq war, pro-green politician end up with a problem on his left?" It is not just the Greens in England: Labour support has collapsed in Scotland before a rampaging and suddenly "left-wing" Scottish National Party.
This is strange. New members are flocking to both the Greens and the SNP – so many in the Greens' case that their systems can barely cope – but I don't think the wider electorate wants a radical left-wing ideology, any more than Ukip's advance represents a new appetite for a radical right-wing ideology. Much of the new support for all three insurgent parties is neither right wing nor left wing, but a reaction against boring politics-as-usual.
So far, that reaction has seemed to be mostly at the Tories' expense as Ukip has eaten away at their support (although Labour has lost too). Now, suddenly, the awful prospect is dawning on Miliband that the same thing can happen to him. It has already happened in Scotland. The Green surge in England, which may have only just started, could be the next big story.
Join our new commenting forum
Join thought-provoking conversations, follow other Independent readers and see their replies