A Guide to the future of feminism
When I first heard that Julie Bentley had called the Guides "the ultimate feminist organisation", I thought steady on. Then I realised how true this is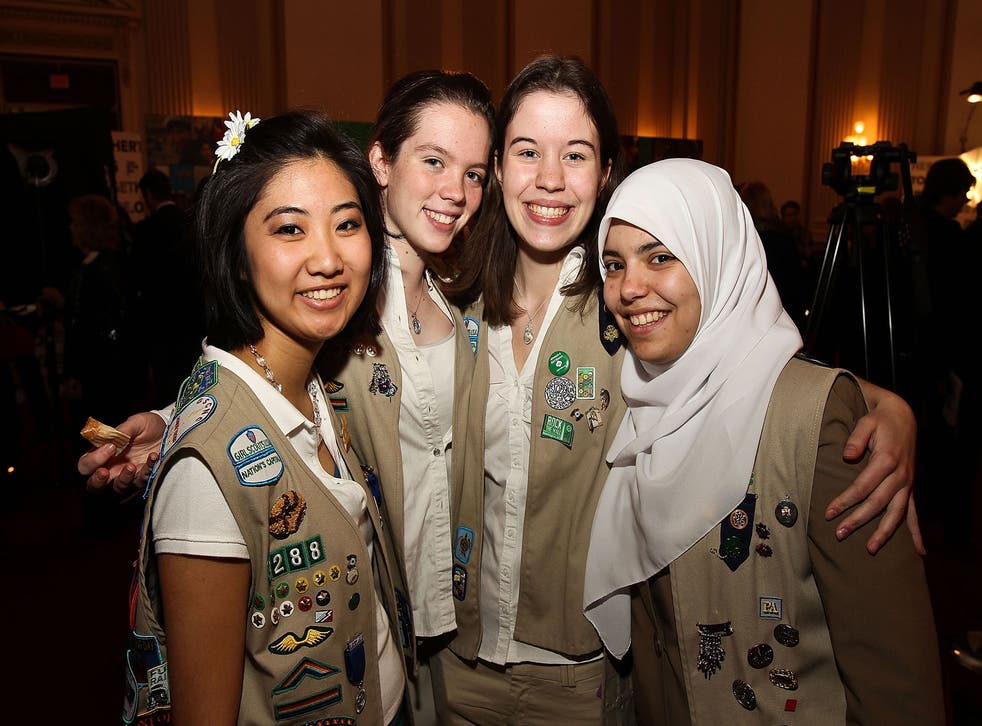 When I heard that Julie Bentley, the new head of the Guides, had said last week that she was in charge of "the ultimate feminist organisation", I thought, steady on. Nothing against Girlguiding (apart from a lingering bitterness that I never even really graduated from the Brownies, just slunk into adolescence in badgeless shame), but that's quite an outlandish claim to make.
Then I thought more about it, and realised how true this is. At a time when there is so much written discussion of what feminism means, here's an organisation that is getting on with it, training budding women to go out and get practical stuff done, putting their best feet forward in society without overly dwelling on appearance (beyond keeping their uniform clean and knowing their way around a hairbrush).
And the more I discovered about Ms Bentley, who has been running the Family Planning Association for the past five years, after being asked by Tony Blair to really make a difference to teenage pregnancy, the better it got. (Under her leadership, the rates are said to have gone down by 18 per cent, which is impressive.) What's now being reported is that she is likely to bring this sexual awareness to the Girl Guides, whose religious and possibly prudish vibe would be shaken up by such a thing. This may well be true, but what's really exciting is the idea of such a dynamic woman taking over this hotbed of ideas; this campfire conversation with girls about how to become women.
The things you could do with a group of adolescents meeting up on a weekday evening, after school and a bit of tea. Guides have been doing this ever since they began in 1910, when began a century of making one's promise to God, to Country and to Guide Law. (The God bit has already been updated to allow for different faiths, but not so much for atheists. Will the new chief shake this bit up too?)
The badges that Guides work towards have already been updated. There's Sports, Team Leading, and Fire Safety, but now there are topics such as Music Zone, too. The World Cultures badge requires research on three well-known women of different nationalities in the field of politics, acting, music, history or sports. Or there's the Independent Living badge, which asks Guides to explain when a young person might need to use a job centre, a Citizens Advice Bureau, legal aid, or a housing association. She has also to give a talk on "how drugs, smoking, solvent abuse and excess alcohol can affect your health". Or she can "talk to a young person who has left home to go to college or university, or to start a first job. Find out what issues she has faced, such as managing money, looking after herself, and homesickness"...
Mary Rothschild described guiding as "practical feminism" in a women's studies journal in 1981; the word is not new to the movement. So, here's to the land of Be Prepared turning into a radical hotbed, and to a new motto that maybe it will embrace with open arms: Be Prepared For Anything, Including Sex And Feminism.
Join our new commenting forum
Join thought-provoking conversations, follow other Independent readers and see their replies