This housing bonanza for a lucky few leaves behind a squeezed middle
If there were evidence of a mass of new homes becoming available, then fair enough – but there isn't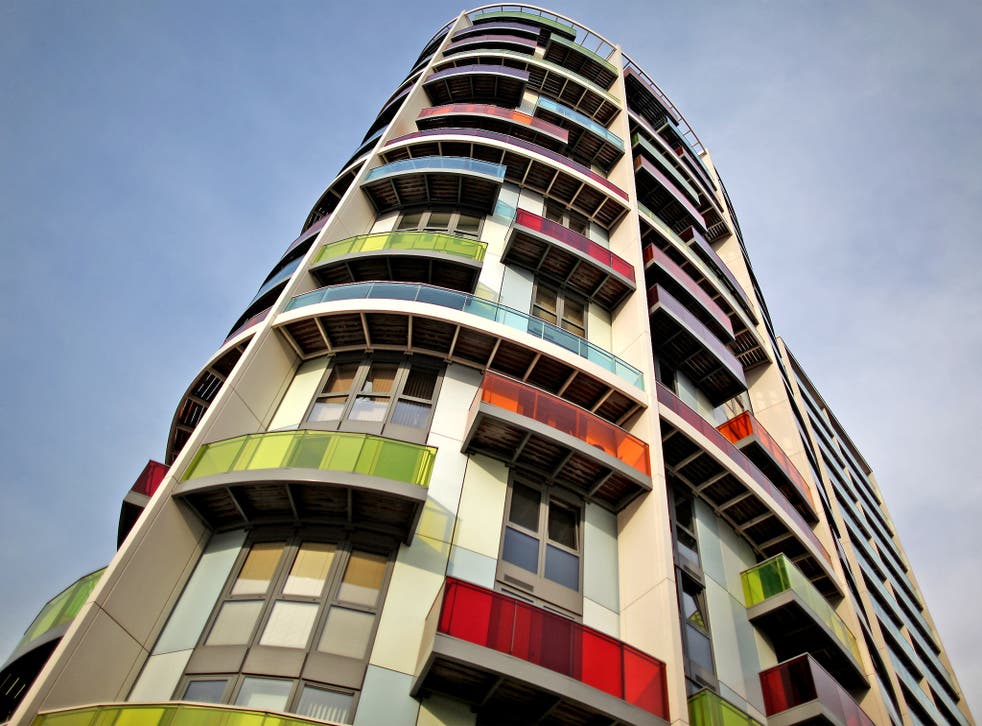 Well, we did not see that one coming. The Tories, anxious to reach out to the aspirational working classes and reinvent the appeal of Thatcherism, have dusted off "Right to Buy" and put it centre stage in their election campaign.
At present, only council tenants can buy the houses and flats they have been renting at a discount of as much as 70 per cent – up to a maximum of £102,700 in London and £77,000 in the rest of England.
The Conservatives want to extend the scheme to 500,000 housing association tenants who have no right to buy their home, and another 800,000 who qualify but only for discounts of £16,000 or less.
Housing associations will be compensated by the Government. That predicted £5.8bn total would be found by forcing councils to sell off their most expensive properties.
According to David Cameron, it will give a new generation "the security of a home of their own, so this generation of Conservatives can proudly say it: the dream of a property-owning democracy is alive – and we will fulfil it".
The Tory campaigner I spoke to the day the move was announced put it more succinctly: "We've just got an extra 1.3 million Tory voters."
With three weeks still to go to polling day, you wonder what else Cameron will produce from the Thatcher box of delights. If there were anything left to sell, he would surely be announcing privatisations galore and dreaming of the rebirth of that other Thatcherite goal, the great share-owning democracy.
They went hand in hand, the right of council tenants to climb on the property ladder, and queues of would-be shareholders wanting to buy into British Airways and British Gas.
Mrs Thatcher used it to clobber Labour, to win over White Van Man. Now her successors are using the same ruse to defeat another enemy. As a way of reclaiming the working class from Ukip, it's a smart political strategy – blatant but still clever.
But is it fair? The Tories are doing little to help those who want to own their home but cannot afford to pay runaway house prices. Those folk tick all the right boxes for assistance: hard-working, ambitious, saving, keen to have some financial security in life.
Yet, are they getting any support? Not really. There's the Help to Buy scheme, which sees the Government take care of the deposit, leaving the buyer to find a much-reduced up-front sum of 5 per cent. But they still have to raise that 5 per cent and obtain a mortgage. Instead, the Tories have decided to throw more at those who are already enjoying subsidised rents, who are immune from the harsh realities of the private sector.
They are by and large on low incomes – they have to be to qualify for housing association accommodation. It's entirely proper that these low earners should have a roof over their heads and are looked after by the housing associations.
However, is it right that they should then be given the chance to turn round to that same landlord and say they are going to buy the property at a discount – thus diminishing the association's property portfolio and leaving it without a place to offer to another needy tenant in the future?
Of course, in practice, there might be a large element of wishful thinking on the Tories' part. Even with a discount, the low-earning housing association tenant may struggle to get a mortgage, so many of the 1.3 million could end up frustrated.
But there's barely anything being proffered to those who have become the sacrificial lambs of the last few years, the "squeezed middle". Well-off homebuyers do not have a problem; now the Tories are providing a leg-up to those at the bottom; the people who are neither rich nor poor must struggle along.
Everyone, regardless of their political colour, is pretty much agreed that the country faces a national housing crisis. Prices are too high, certainly in London and the South-east of England, but in other areas as well. There is a chronic shortage of affordable homes.
The growth in prices has actually slowed this year but the signs are worrying: the Royal Institution of Chartered Surveyors (Rics) is reporting that the number of homes coming on to the market fell for the second consecutive month in March, while demand stayed the same, leading to an increase in reported price rises. Some 70 per cent of Rics members surveyed said they expected prices to rise this year.
So what do the Tories do? Provide only a lucky few with the means to join in that potential bonanza, without indicating where the replacement social housing stock is going to come from? There is a desperate lack of social housing – yet the Tories are intent on adding to that shortfall.
It's bizarre. Fair enough, if there were evidence of a mass of new homes becoming available. But there isn't. The Tories, in keeping with the other parties, are promising to build new homes but the record here is patchy at best. Builders, faced with high land values and anxious to achieve the best return they can, are understandably reluctant to turn over their developments to social housing.
So, quite how the housing associations are expected to replace the properties sold to their tenants is a mystery. The outcome of this Tory policy is likely to be: no impact on rising house prices, an even greater need for social housing, and some fortunate tenants who probably cannot believe their luck to be in situ just as the Tories face a challenge for the working-class vote.
It's bribery by any other name, an election gimmick that has not been thought through. Still, it may yield 1.3 million votes, and that's what counts.
Join our new commenting forum
Join thought-provoking conversations, follow other Independent readers and see their replies