How could so many years of horrendous abuse go unnoticed? In this case, the guilt extends way beyond Oxford sex traffickers
This isn't 'cultural'.  We have a problem that is predatory older men of every race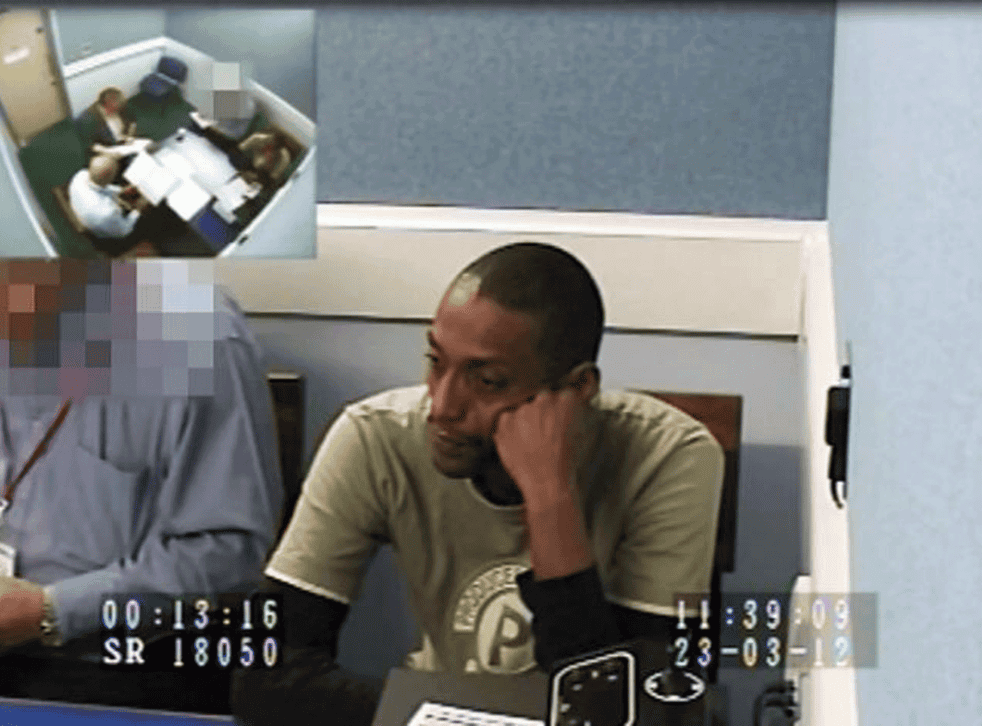 The details of the Oxfordshire child sex ring – convicted on Tuesday – make such wholly disturbing reading one would be forgiven for blocking it out entirely. Turn your face the other way, you certainly won't be the first. Here we have a gang of men in jocund, leafy Oxfordshire – seven were found guilty – who have groomed and sexually abused numerous vulnerable children. Eleven-year-olds, 12-year-olds, many of the girls were in children's homes.
In a story abundant with echoes of Savile, the men were known by the staff to drive to these "places of care" and pick the girls up. The offences that the seven men have been convicted of included child-rape, conspiracy to rape, arranging child prostitution, internal sex-trafficking, and sexual activity with children. It's one long horror story of men targeting young girls, helped along by vast police and social services errors, and large ladles of dismal apathy.
The children were romanced and wooed by older men. One of the gang was a security guard in Tesco. Some men worked for Domino's pizza. The girls were raped, gang-raped, put to work as prostitutes, rented out for sadistic torture sessions. The girls were harmed with knives, cleavers and baseball bats. They were given illegal amateur abortions. The children would lie, drugged and drunk, in squalid guesthouses and filthy flats as queues of local paedophiles and opportunistic punters queued up to have sex with them.
Reading through the case notes is the sort of task which prods you to stand up, switch all the houselights, hold your face in your hands and say: "But how? How did these men get away with this for so many years?" How could so many blatant abuses against girls be brushed off by the police, the social workers, the Oxfordshire public who saw and said nothing, all the would-be whistleblowers who decided, for an easy life, not to bother to blow?
I've seen this case discussed several times this week, fall into the ditch of "oh, it's a cultural problem" and then trail off as even the most scholarly quickly abandon ship. But I'll stay with these cultural problems, the first of which I'd class as our very British cultural problem of arse-covering and buck-passing, which let this scenario fester on and on.
Three of the victims who gave evidence were reported missing – from the children's homes entrusted by the Government to ensure their safety – on 254 occasions. One girl was Awol 126 times in 15 months. Until I saw the Oxfordshire case, I would have imagined that a little girl in care who went missing would lead to a police search, and this search coming face to face with her social circle, or in this case her paedophile sex ring. One school worker testified that nine out of 10 social workers were aware that Oxfordshire girls were being groomed by a group of Asian men.
Sara Thornton, who has been chief constable of Thames Valley Police since 2007, and Joanna Simons, the chief executive of Oxfordshire County Council whose social services failed to help the girls, both share the belief that stepping aside will solve nothing. How remarkable – in the face of all this – to have this sense of self-confidence? To examine everything that went wrong with dozens and dozens of care givers and still think that there is no one better to be in control than oneself?
The second cultural problem we have in British society is predatory older men of every race identifying poor, young, emotionally broken women in care homes and sink estates as easy pickings for abuse. Whether it be Savile and his establishment friends inviting girls to the BBC dressing rooms, or the seven men in the Oxford case – five were from Pakistan and two from north Africa – pulling up at a care home to lavish a bit of attention, a cuddle, a bottle of booze, a ride in a fast car or a fun night out on a girl who has nothing. The patterns of deceit are the same and I don't think religious beliefs, skin tones or cultural traditions were the impetus of either of these group's end games. Instead, a very bog-standard notion that poor girls make the best pickings in British society. In fact, help yourself, treat the local kids' home like a drive-thru McDonald's. It will be ages before anyone stops you.
One cultural problem we may have is a delay from many British people in reporting problems they notice with other communities. I recently split up a fight in the street of a young man and woman. As I warned him to get his hands off the girl, he screamed in my face: "I'm a traveller, it's cultural." I called the police, but half-heartedly. Do I want to be in a police station in the middle of an anti-gypsy incident?
In a cab the other day, the driver bragged loudly on the phone about how much gold his cousin had been given for her wedding and that she was getting married now even if the groom had just broken her nose. I got out of the cab shaken. Did I call the police? I didn't know where to begin. Do I want to get involved in this? Will I be told it's a cultural issue? I did nothing. I wrote recently about illegal genital mutilation of British Muslim girls and received not one contact from any charity involved in this issue acknowledging this or asking for help.
When it comes to abuse involving different cultures, it seems in Britain we are excellent at burying our heads and appalling at joining the dots. There was something about the demographic of the Oxfordshire sex ring that led to scores and scores of people turning a blind eye for a very long time. All those guest-house owners, pizza-shop workers, teachers, policemen, social workers, passers-by, busybodies.
One night – it was revealed in court – a minicab driver took a girl back to her care home where the staff inside refused to pay her cab fare. She was driven back to Oxford, back to the gang, and raped. Our biggest cultural problem in this country is letting poor little girls down.
Join our new commenting forum
Join thought-provoking conversations, follow other Independent readers and see their replies