How did so much power end up in these Anonymous hands?
The hacktivist group Anonymous presents itself as a kind of online Robin Hood - but their guiding principles are far more difficult to discern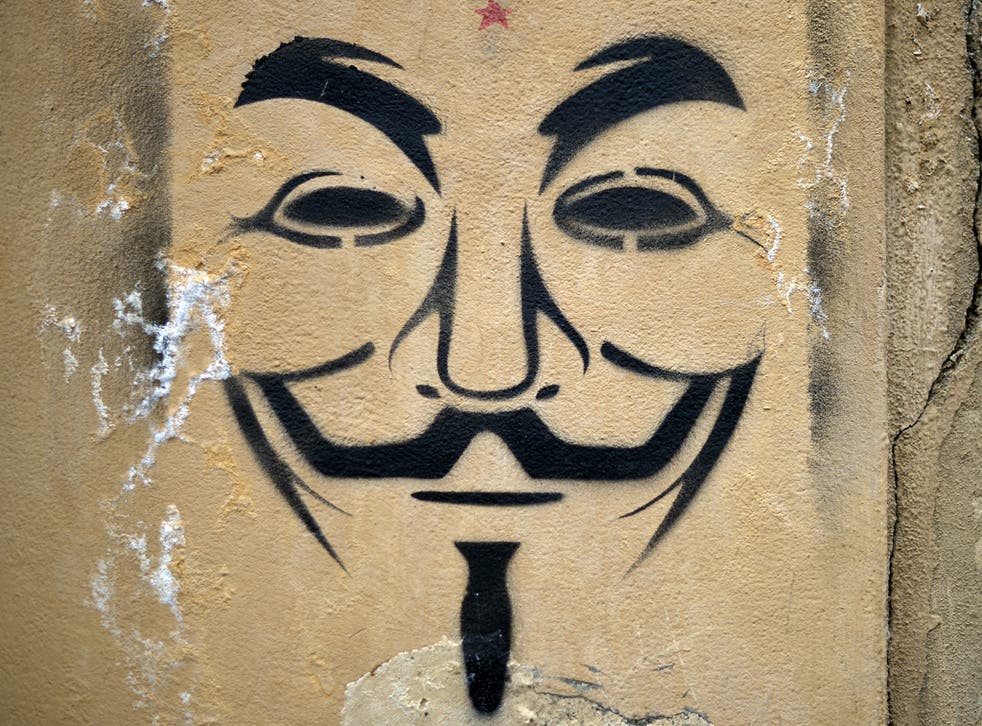 Who really runs the world? The most convincing claim comes from hacktivist group Anonymous, self-appointed guardians of internet morality, whose actions in the worldwide web are increasingly spilling into the wide world beyond.
Recently it launched a cyber attack on Israeli government websites in solidarity with Palestinians. It brought down the SendGrid website in retaliation for its developer Adria Richards calling out a sexist joke on Twitter. (Richards was subsequently fired.) This week, Anonymous threatened to expose the identities of boys involved in the alleged rape of Rehtaeh Parsons, a 17-year-old in Nova Scotia, who committed suicide this month.
Like all vigilantes, their actions highlight areas where the proper authorities are falling short. Pathetically, the police in the Parsons case said there was nothing they could do; the rape allegation was "he said, she said". Anonymous said there was something it could do: old-fashioned retributive justice with a 21st-century twist.
Even if you share Anonymous's concern over rape conviction rates, this is disturbing. It presents itself as Robin Hood, but Robin Hood's steal-from-rich-give-to-poor mission statement was clear; Anonymous's guiding principles are less easy to discern.
What do we know? Dislikes include anti-piracy laws and authority. Likes include messing about on computers, Alan Moore comics and women – except if they're of the bolshie, Adria Richards type. To a non-techy mind, this conjures up the familiar hacker stereotype: an introverted adolescent male, wielding power disproportionate to his wisdom. Taking the mick will get you only so far. This week, German security researcher Hugo Teso demonstrated with chilling ease how to take control of a commercial plane with an Android phone. If Anonymous isn't there yet, it soon will be.
Hacktivists wanted to hold power to account. In doing so, they've evolved into an entirely unaccountable power. It is to be hoped there are at least some among them who find this irony uncomfortable.
Join our new commenting forum
Join thought-provoking conversations, follow other Independent readers and see their replies