How we failed Dickens in his bicentenary year
It's easy to love the Christmassy Dickens. But can we deal with the brutally funny one?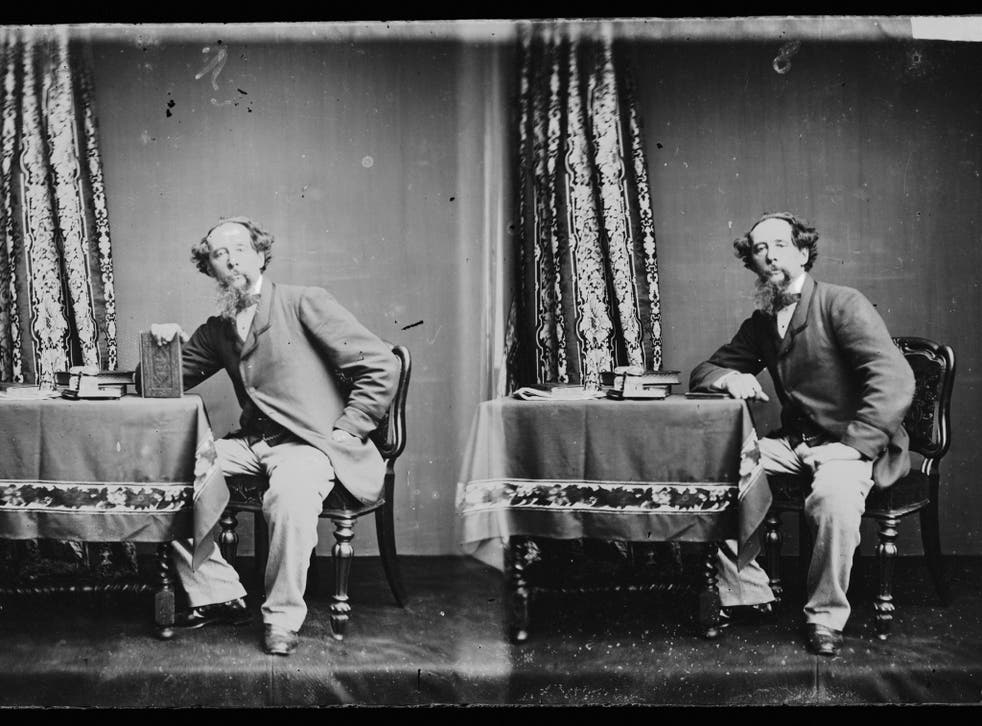 Ours was the marsh country, down by the river, within, as the river wound, 20 miles of the sea. Not true, I was 12 before I saw a river and 20 before I saw a marsh, but if I confuse myself with Philip Pirrip, the blacksmith's boy, that's because I seem to have done little else this year but watch adaptations of Great Expectations, Dickens's great novel about the deranged fastidiousness we call romantic love. Not that you'd guess that's what it's about from the prim and starchy versions I've been watching.
The year that was meant to be a tribute to Dickens's genius began with the BBC's removing all trace of it in a three-part Great Expectations that wasn't funny, except in the sense of being cloth-eared, and wasn't frightening, except in the sense of demonstrating how much less emotionally and linguistically vigorous than the Victorians we are.
Mike Newell's film, which closes the Dickens bicentenary, is altogether more creditable, and doesn't make the mistake of thinking it can put in bits of Dickens that Dickens missed, but it still wilts before the novel's savagery, still dilutes its eroticism, and still reduces it to a moral fable about a snob's progress. Yes, Pip is ashamed of his origins, wants to be a gentleman and lives beyond his means in London. Who doesn't? But if that were all Great Expectations amounted to, Arnold Bennett could have written it.
In fact, the marshes from which Pip can never escape conceal darker, more murderous secrets. There's no explaining why Newell turns his back on one of the darkest by leaving out the attack on Mrs Joe and removing her assailant altogether; you might as well not mention that Raskolnikov kills an old lady, or have Macbeth change his mind and take Duncan tea in bed. For the shock of Orlick's brutal beating of Mrs Joe resonates through the novel: not only implicating readers in the violence (there isn't one of us, if we are honest, that hasn't been wishing her harm in the pages before the attack), but miring Pip further in that consciousness of crime that crowds his every thought, binding him with Orlick, an alter ego who makes a mockery of his longing to be spotless enough to deserve Estella.
As for the masochism of that misplaced idolatry – loving her for what she isn't, and loving her the more, the more she mistreats him – it is mirrored in the submissiveness Mrs Joe shows Orlick after the assault: a "humble propitiation," Pip notes, "such as I have seen pervade the bearing of a child towards a hard master". We hated her rampagings, but it is a painful, shaming thing to see her broken, a slave to the man who broke her. And it asks a terrible question about the psychological hierarchy of beater and beaten.
Later in the novel, Jaggers (played colourlessly in the film, as though afraid of exaggeration, by Robbie Coltrane) muses on the nature of Bentley Drummle, who is a sort of Orlick released into society: "He may cringe and growl, or cringe and not growl; but he either beats or cringes." We are in an emotional world that is ruled by violence and power, and love, of whatever complexion, must submit to this rule as well. Not for nothing does Estella forgo Pip and marry Drummle.
Miss the disturbing seriousness of Dickens and it's odds on that you'll miss the comedy, too. A certain kind of reader always has. In 1860, the same year Great Expectations was published in serial form, John Ruskin noted that "the essential value and truth of Dickens's writings have been unwisely lost sight of by many thoughtful persons merely because he presents his truth with some colour of caricature". For all his labelling such criticism "unwise", Ruskin too would rather Dickens had exaggerated less. But then there was much in life that Ruskin wished there were less of. We can divide the world between people who relish exaggeration and people who don't. In my experience, those who shy from it fear the power of the imagination to imbue what is plain with what is marvellous, and want to shrink the world – I was about to say to the size of their own small soul, but the soul, too, like everything invisible to science, is an exaggeration, and so they cannot be allowed to possess one.
"What displeases us in Dickens," the critic and philosopher Santayana wrote, "is that he does not spare us; he mimics things to the full; he dilates and exhausts and repeats; he wallows... This faculty, which renders him a consummate comedian, is just what alienated him from a later generation in which people of taste were aesthetes... they wanted a mincing art..." And there you have us. Lovers of mincing art, anxious to be let off, afraid of what Santayana calls "absolute comedy" which is "scornful, merciless, devastating, holding no door open to anything beyond". Newell's film, which cannot bear to take responsibility for the devastating assault on Mrs Joe, so wants to hold a door open that it even tries to make Estella nice.
For all the grandeur of its themes, Dickens's art, as Santayana notes, is rooted in the harsh vitality we still find in circuses and pantomimes, at the end of the pier, in Punch and Judy and such expressions of popular vigour as the morris dance when it's undiluted, and the cruel, heart-stopping 'Obby 'Oss they continue to perform in Padstow. We have tried, of course, we lovers of mincing art, to clean up the likes of Mr Punch (whose gender politics leave much to be desired), and we complain whenever a comedian goes too far, though what a comedian is for if not to go too far is hard to imagine. As for Dickens, we can take him Christmassy and picturesque, but mercilessly funny, no. We are grown too refined. Quite simply, we are not robust enough to enjoy him.
Join our new commenting forum
Join thought-provoking conversations, follow other Independent readers and see their replies