I'd just finished DJ'ing as news broke of Nelson Mandela's death. That gave us 90 minutes...
The sheer exhilaration of producing a newspaper against a tight deadline is unique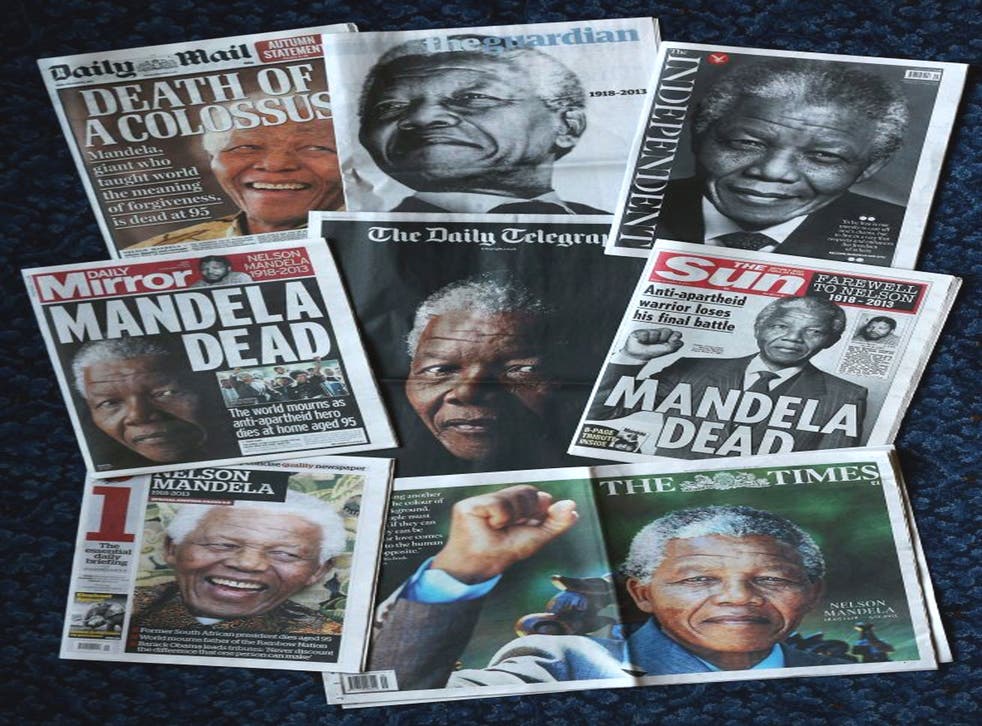 Morning all. It was nearly 10pm on Thursday night, and I'd just finished DJ'ing at the office Christmas party. Stefano Hatfield, the editorial director of London Live – the capital's television station, which launches in the spring – summoned me on the dance floor, whipped out his iPhone, and pointed to his Twitter stream. Nelson Mandela was dead.
We rushed back to the office, by G-Wiz, taxi, motorbike and whatever else was at hand. By the time we got here, Linda Taylor, our production editor, had been on to the print sites and got an extension to our deadline. So that would mean – on a day when we had already produced an extra supplement for the Autumn Statement – we had 90 minutes to pump out the best commemorative edition we could. And with that – Whoosh! – we were off.
Mandela's long illness meant, like most news organisations, we had lots prepared. That includes the magnificent 48-page supplement in your newspaper today. We also had a number of pages that you read in yesterday's newspaper. Alas for us these were in the wrong style, having been produced before our recent redesign. By sheer chance, we finally got round to updating them in sympathy with our new look on… Thursday morning. Goodness knows what we would have done if they had remained in the old style. Those of us in newspapers are much more dependent on luck than we like to admit.
Nights like this are what we thrive on. I don't say that we take pleasure from a great man's death; far from it, in fact. But the sheer exhilaration of producing a newspaper against a tight deadline is unique. How has the world reacted? Which correspondents should we send to South Africa? What shall we do for the front page?
This last question vexed me. We had lined up a picture of Mandela's fist, but decided this was a sad moment about a noble soul, not a moment to agitate for revolution.
Such a giant news story overshadows all else including – unfortunately for George Osborne – the Autumn Statement. In the other allegedly big news story of the week, the details of Nigella Lawson's private life became public.
I hope you think that our coverage has been proportionate. There has been an element of witch-hunt about the hysterical coverage of her. A feature of our culture is the demented pursuit of anyone famous who is suffering in public, whereby their pain is used to make the rest of us feel better. At root this is an extremely sad story about the losses and loves of an extraordinary woman. This newspaper won't lose sight of that. Have a great weekend.
Join our new commenting forum
Join thought-provoking conversations, follow other Independent readers and see their replies