i Editor's Letter: Tour de France: Finally some British sport to celebrate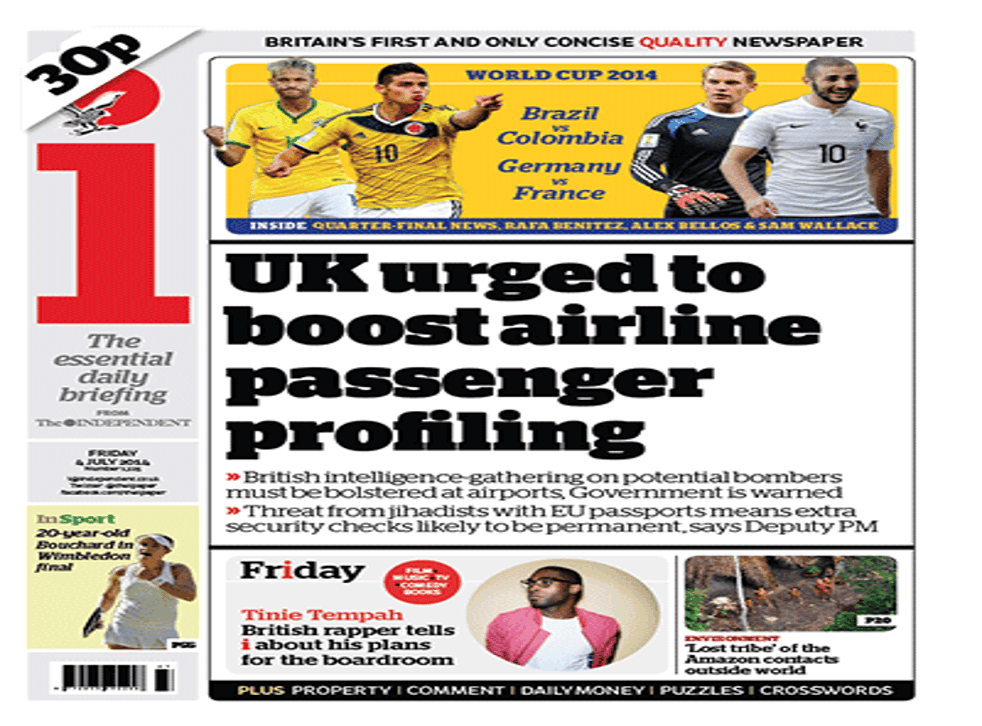 Can the 2014 Tour de France – whose riders last night paraded through Leeds ahead of Saturday's Grand Départ – achieve for Yorkshire what the 2002 Commonwealth Games did for Manchester and the 2012 Olympics for east London? Namely reveal to the world the evidence of an area's renaissance and great beauty.
Saturday's curtainraiser, broadcast to 190 countries, will showcase the county's glories, from Leeds Town Hall to the Dales, over Buttertubs Pass and on to Harrogate. Then follows Sunday's brutal second stage from York to Sheffield, via the Peak District. No mountains but gradients aplenty. (The third stage runs from Cambridge to London on Monday.)
Yorkshire beat Berlin, Barcelona and Florence to host the Tour's start. This should be an unforgettable weekend for all those living near the route or travelling to watch the world's greatest bike race in our backyard. It will benefit both tour and county, in a way that, say, London – much bigger and too self-important to be affected – would never allow itself to be moved.
It is a heck of a turnaround, too, from the Tour de France's British debut in 1974, when the riders were locked up by suspicious customs officials and then insulted with an anaemic pedal up and down the Plympton bypass.
Making our roads safer for cyclists would be a wonderful legacy of the Tour: there are far too many needless deaths and injuries, and about 60 per cent of the public believe British roads to be too dangerous. I was one of them until I got on my bike a year ago.
But: at last, some British sport to celebrate! And more on the way, I hope, with the Commonwealth Games opening in Glasgow in less than three weeks.
Register for free to continue reading
Registration is a free and easy way to support our truly independent journalism
By registering, you will also enjoy limited access to Premium articles, exclusive newsletters, commenting, and virtual events with our leading journalists
Already have an account? sign in
Register for free to continue reading
Registration is a free and easy way to support our truly independent journalism
By registering, you will also enjoy limited access to Premium articles, exclusive newsletters, commenting, and virtual events with our leading journalists
Already have an account? sign in
Join our new commenting forum
Join thought-provoking conversations, follow other Independent readers and see their replies