I learnt everything I need to know about the NHS when I gave birth to my son at 16 weeks
The unwavering compassion I received during my experience can't be measured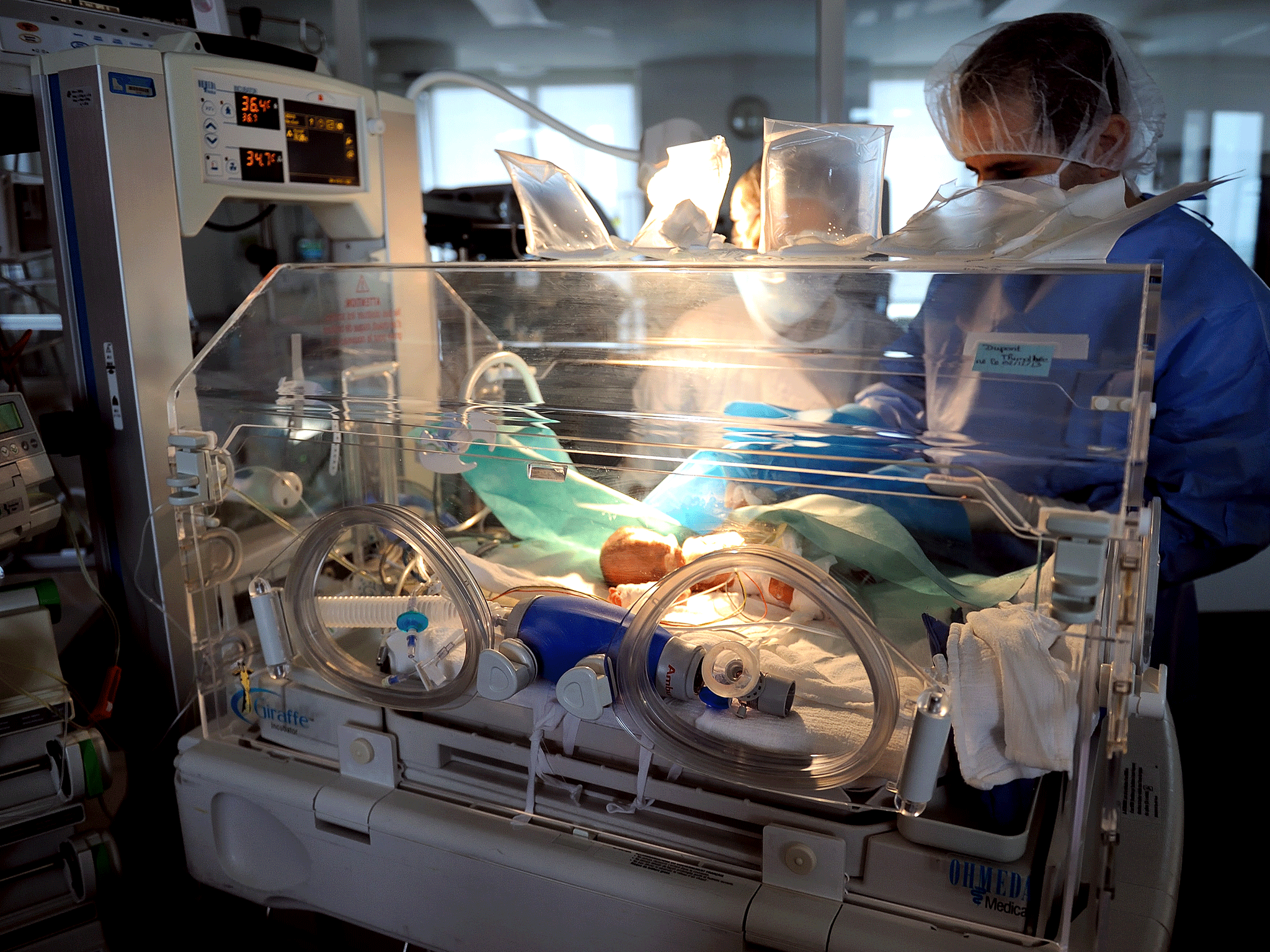 It is generally acknowledged that the NHS is a good thing, but it is rarely said that at its best, it is not just good, but beautiful.
Over the course of the recent election, our discussion of the NHS has focussed entirely on figures. Eighty per cent of hospitals are in the red, A&E wait times are rising, cancer waiting targets are being missed for the first time. It's all we hear. But these figures are only a tiny part of the story. What can never be measured is the amount of compassionate care being given in wards up and down the country.
In February I lost a baby. He was a boy and would have been my third child, but instead he was born at only 16-weeks-old, weighing just 114 grams. He was perfect, but the odds were just stacked too high against him. At my follow up appointment two months later they went through all my blood results and told me they could not explain why it had happened.
My husband and I were excited to find out just before Christmas that we were having a baby. When I started bleeding only two days after later, I was concerned, but not too worried. I was referred for scan after scan. After my 12 week one when everything looked fine, so I began to relax.
Three weeks later my waters went and I was admitted to hospital. Amid the shock and grief of it all, I was also wondering about how well I would be looked after, knowing friends who had had miscarried and had varying experiences in hospital.
But I needn't have worried. In the mornings, healthcare assistants would come in and offer me tea and toast in my room so I didn't have to go to the communal dining room and see everyone's perfect babies. I had two midwives cry with me and tell me their own stories of losing little ones, and reassuring me it would get better.
When the time came to deliver my little boy I had been assigned one midwife just for me. "We try to do that for the sad ones," she told me. She started her shift at 7 that evening and held my hand for 7 hours. She told me about her plans to renovate her house with her boyfriend, and laughed with us when we tried to lighten the mood by playing Girls Aloud. She took a break at 2am to be replaced by two equally brilliant women, and five minutes later our little boy was born. When Julia heard she ran into the room with tears in her eyes and said, "I'm so sorry, I'm so sorry, I shouldn't have left you."
I wasn't sure if I wanted to see our impossibly small baby, but Julia reassured me that parents are normally pleased they have. She took him away to weigh him and clean him up and then brought him back into the room, all cosied up in the world's tiniest moses basket, with a minute pillow and blanket. "They're Carte D'or tubs," she said. "We have some ladies who knit the covers for them."
We were told that we could come and see him any time in the next week if we wanted to. I did not feel the need to, but my husband did and took some photos that I am so glad we have. It's a cliché, but he looked so perfect, and so peaceful.
We could choose how we wanted to say goodbye, and we chose to bury him, with other tiny babies, in the hospital's plot. The chaplain came to our home and asked us how we wanted the ceremony, and then on the day led it with all the grace and gravitas of an archbishop.
Though there was never a chance of saving him, our little boy was treated like royalty. And therein lies the beauty of our NHS. It was founded on the basis that everyone deserves the same treatment. Everyone.
To listen to Susanne talking about her experience, go to: http://www.bbc.co.uk/programmes/p02rc4z9
Join our new commenting forum
Join thought-provoking conversations, follow other Independent readers and see their replies