I'm taking my Jewish kids to a vile neo-Nazi rally in London this weekend – because I want them to learn about free speech
Even the worst people in the world are allowed to say awful things so long as there's no biting or kicking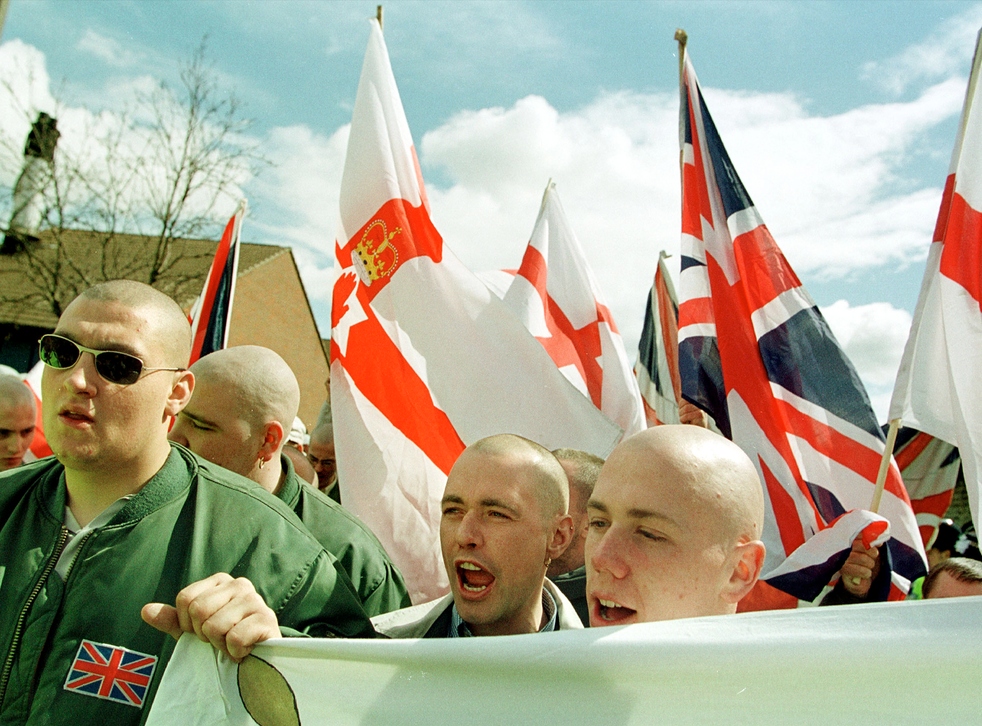 It's tricky knowing what to do with the kids at the weekend. Petting zoo? Soft play? Well, this Saturday the Ferrers are trying something different – we're going to see some real-life Nazis. "Yes, sweetheart. These men are silly!" I imagine I'll have to explain – that and "No, darling. I don't think their arms are stuck in that position."
It seems like something from a bygone age but, nonetheless, white supremacists will stage an "anti-Jewification" rally on the Jewish Sabbath in central London, after police barred them from holding it in Golders Green – the heart of Jewish London.
Their tempting itinerary includes a talk on the "Holohoax", the tearing of Israeli flags and the burning of religious Jewish books. All that's missing is face painting and nappy changing facilities.
A promotional flier, headlined "We're going to have an absolute gas!", features a bottle of pesticide spraying a Der Stürmer Jew hiding behind weeds in Auschwitz. No expense spared with the evil iconography.
Needless to say, the good people of London are incensed. More than 12,000 have signed a petition to Theresa May urging her to ban it outright. David Cameron has warned that any demonstrators involved in anti-Semitic hostility will face the "full force of the law", but police are powerless to prevent a static demonstration unless it turns into a full-on march – which it may well do, as marching is one thing Nazis are really good at.
I'll be using the occasion to give the kids a beginner's guide to free speech. "Yes darling, even the worst people in the whole wide world are allowed to say really mean things as long as there's no biting or kicking."
I don't seem to be the only Jewish Londoner planning to attend. Saturday's rally is fast turning into the social event of the season for the capital's Jewish community. When it was originally announced, synagogues braced themselves for their lowest Shabbat attendance figures in years. I had a family lunch booked, but had to make sure it didn't clash with the scheduled Holocaust denial and book burning.
In pictures: Extremists in the EU

Show all 6
Once the event goes ahead, it's likely that we'll outnumber the Nazis, which is nice. More than 2,500 people have RSVP'd on the Campaign Against Antisemitism's Facebook page. And hundreds more have backed the #GoldersGreenTogether campaign, which was formed by Jewish organisations, local politicians and anti-fascist group Hope Not Hate.
This spiteful shindig will still take place, although now it will be in a far less provocative place, which means that Golders Green can breathe a sigh of relief. It hadn't witnessed such commotion since Carmelli's bakery ran out of bagels.
What's important to note is how the reaction among London's Jews has been a mix of curiosity and contempt; not fear. While support for far-right and explicitly racist nationalist parties has surged across Europe, we Brits tend to baulk at bigotry. Witness the recent political annihilation of the BNP, which garnered a measly 1,667 votes across eight constituencies in May's general election.
The real threat to British Jews comes from fundamentalists, not fascists. So showing up in our thousands to watch Hitler fans stomp around in their shiny boots and blinkers would have been like using a javelin to lance a boil.
Now the circus has been moved on, there's a chance it'll end up being a bit of a Stormtrooper in a teacup. Maybe they won't even show up at all. If they do they'll be overwhelmingly outnumbered. I'll still swing by with the kids to make my voice heard. It's either that or Legoland.
Join our new commenting forum
Join thought-provoking conversations, follow other Independent readers and see their replies