I want the Labour Party to lead a revolution in family support
The Tories have hit families hard in the past five years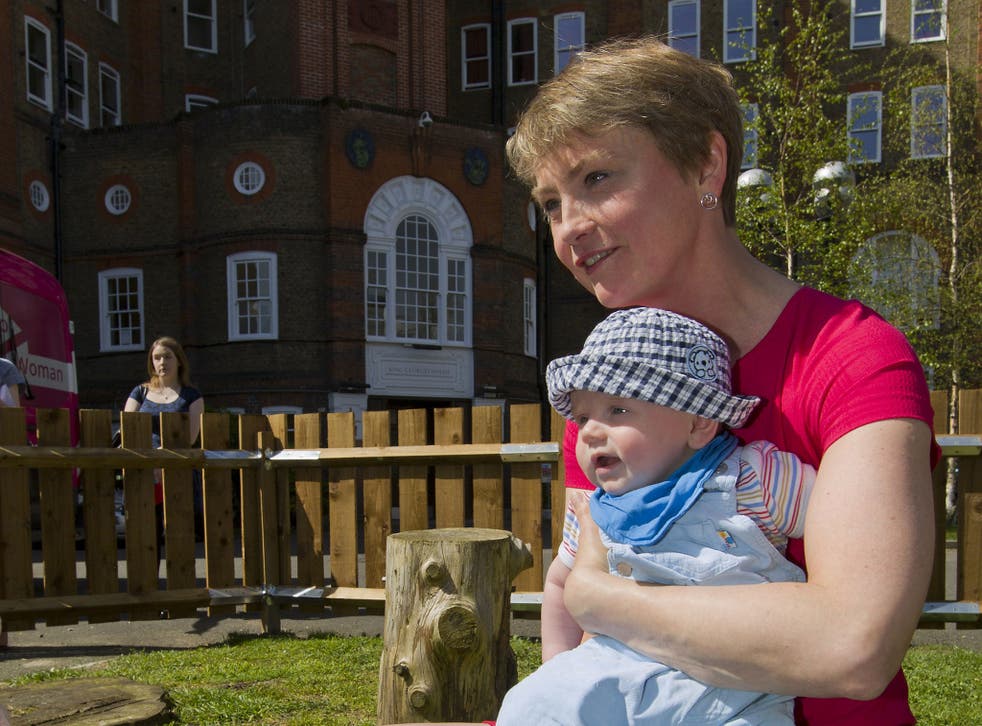 There's never any shortage of politicians using the word "family" – promising to be family-friendly, help working families or hard-working families.
But the words aren't enough. The truth is that the Tories have hit families hard in the past five years. Yet Labour – for all our strong record in government on supporting families – didn't convince enough of them to vote for us this month. The clear advantage we had among women voters during most of the last parliament disappeared by polling day.
No party set out a bold enough vision for families' future. That has to change. And it's one of the reasons I'm standing to be Labour leader. As a working mother of three, I've long felt that things like childcare or family policy were too often seen as soft optional extras rather than fundamental building blocks of a strong modern economy and of strong communities.
The Tories don't have the policy answers. Far from it. They have never taken seriously the pressures families face. Tax credits and child benefit were cut by billions, and George Osborne has them in his sights again. Over 600 of the Sure Start centres I worked to get opened as a minister have been closed. Labour's Department for Children, Schools and Families has been stripped down to Education.
But Labour's plan needs to be much stronger. Our childcare policy at the election was popular but limited. I want Labour to lead a revolution in childcare and family support. We should campaign for universal childcare – as other countries, including Scandinavia, have. That means breakfast clubs, after-school clubs, holiday clubs and free nursery places and childcare available full-time not just for three- and four-year-olds but two-year-olds too.
Who will be the next Labour leader?

Show all 7
And it means recognising that when children are small, parents need more choice about returning to work, working part-time or staying at home. The priority for younger families should be extra family support – for example, changing the way tax credits and child benefit are paid, with higher rates for small children so families can choose whether to use it for childcare or for one parent to stay at home.
Each step needs to be fully funded – as we did with the bank levy before the election – but we should be clear about our aims. Childcare is now essential infrastructure for a modern economy. My family is the most important thing in my life. For children, for the elderly, for men and for women, for communities and our economy, and for making us happy, fulfilled human beings, nothing is more important.
Join our new commenting forum
Join thought-provoking conversations, follow other Independent readers and see their replies