Is Ian Thorpe gay? Does anyone care?
Sexuality is a fluid, ever-fluttering concept, so let's finally accept that there's no point in these public declarations of 'in' or 'out' at all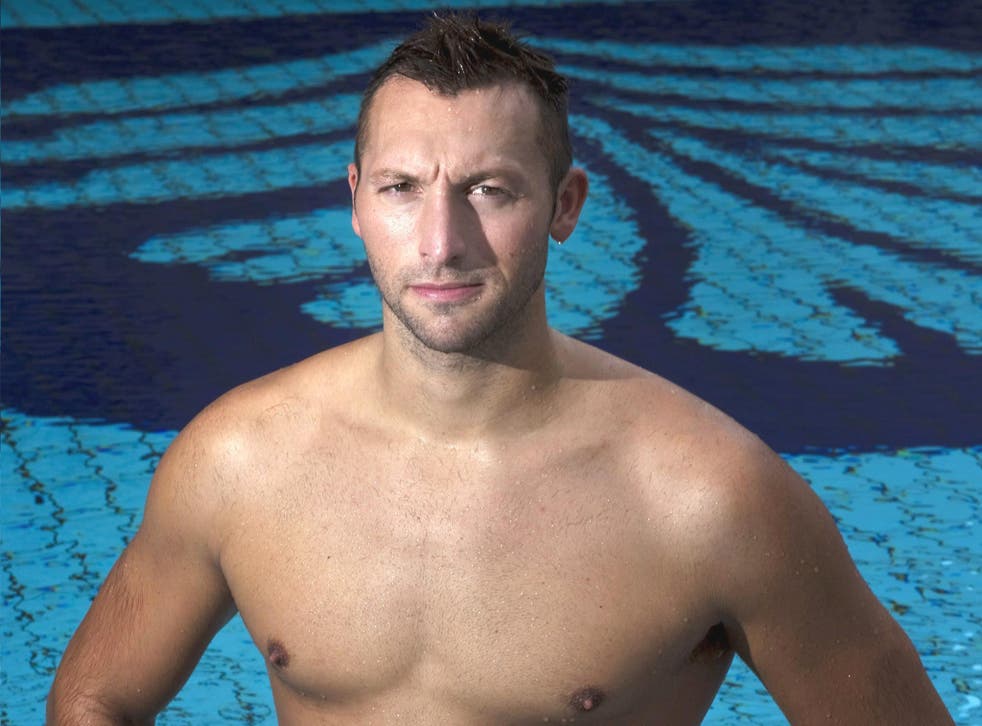 Sometimes you only realise how far you've travelled when you turn around and see the distance behind. This felt true about Great Britain yesterday as Australia's Channel 10 rattled and fizzed with trailers promising news about swimmer Ian Thorpe's sexuality. Tune in on Sunday. Don't you dare miss it! Earth-shattering news about Ian Thorpe's sexual preference on the way! He could, perhaps, be gay.
To the British eye, it felt quaintly yesteryear. Two or three decades ago, perhaps? A previous time, not too long ago, but certainly the past, where gay was something that needed a frank and formal explanation, in a one-on-one interview with hard-backed chairs. The fact the titillation about Thorpe's life takes place in an interview with Michael Parkinson, a chat show T-Rex during the 1970s male dinosaur period of British broadcasting, all felt rather fitting.
I am frequently proud to be British, but it felt amplified yesterday trying to imagine Thorpe's "secret" – which we're still unsure of – upstaging any other segment on The Graham Norton Show. "I've had sexual feelings… for a man," Thorpe could shout, while Joan Rivers walloped Will Young over the head with a dildo-shaped telephone and Louie Spence gazed on doing high kicks. Not one stuff would be given. I'm not as blinkered to claim Britain has left homophobia behind – it has not – yet there's been a hulking shift over the past 20 years in how bothered we are by whose bedroom floor one leaves one's pants on. A quick look at Channel 10's crash-bang-wallop trailers shows us the past as another country.
Yet, increasingly, I feel the next stage for "civilised" Britons will be to accept that for millions of human beings "sexuality" is such a fluid, ever-fluttering concept that there's no point in these public declarations of "out" or "in" at all. In Thorpe's case, for example, he had been seen with a string of beautiful girlfriends, been "dogged by gay rumours", has been in rehabilitation for depression and now wants to speak candidly. Whether this is his intention, or his publicity team's wording, or Channel 10's intention, we're being presented with the interview as a vital revelation. Will we be satisfied if his truth is "I don't know", or if his truth is, "I've had a think Parky and it's none of your business".
Because at the moment, rational, liberal thought still seems to say, "Look, we're totally fine if you're gay, but can you just be 100 per cent gay and tell everyone you're gay and your straight days are over, or at least openly identify as bisexual, so we can tick a box mentally in so much as 'what you are'. And we can write 'the openly bisexual star' beside your quotes to spice things up?" Then, having hassled the friend or famous person to identify as something, anything, to satisfy our need to "know", we're let down, surprised and betrayed, when time passes and they're not.
In pictures: UK's first gay weddings

Show all 16
I'd also beg for special clemency for the people who are roaringly, blatantly one sexuality but won't talk about it, often for the most obscure personal reason – that old octogenarian aunt they can't quite face upsetting; that religious hang-up logged deep in the cerebral vaults; their dead mother's ghost they don't want to offend. Human beings are complex and flawed, our logic for white lies and our lifelong dissembling evades even ourselves.
"But why won't that celebrity admit they like women or men? They have a duty to on behalf of anyone else on earth less privileged who feels similarly." Good Lord, what pressure? Trapped in a personally made prison, with the human race demanding you be a poster boy and role model. My rule of thumb with being in the closet is, as long as you're not spending Sundays thumping a bible about Sodom, or weekdays in the Commons reducing LGBT funding, I'll respectfully await your return ticket from Narnia, if, and not when it comes.
The next hurdle with sexuality is to embrace that some people are proudly, resolutely, unshakeably homosexual and others stalwartly, honkingly straight, and some people just love when they love, who they love, however they love, and some of these people don't want to talk about it, and even in an age of round-the-clock, worldwide exclusives, that's acceptable too.
Join our new commenting forum
Join thought-provoking conversations, follow other Independent readers and see their replies