If I had let the stigma around cervical cancer stop me seeing a doctor then I could be dead by now
One in five women say they associate gynaecological cancers with sexual promiscuity, even though there is no link between the two at all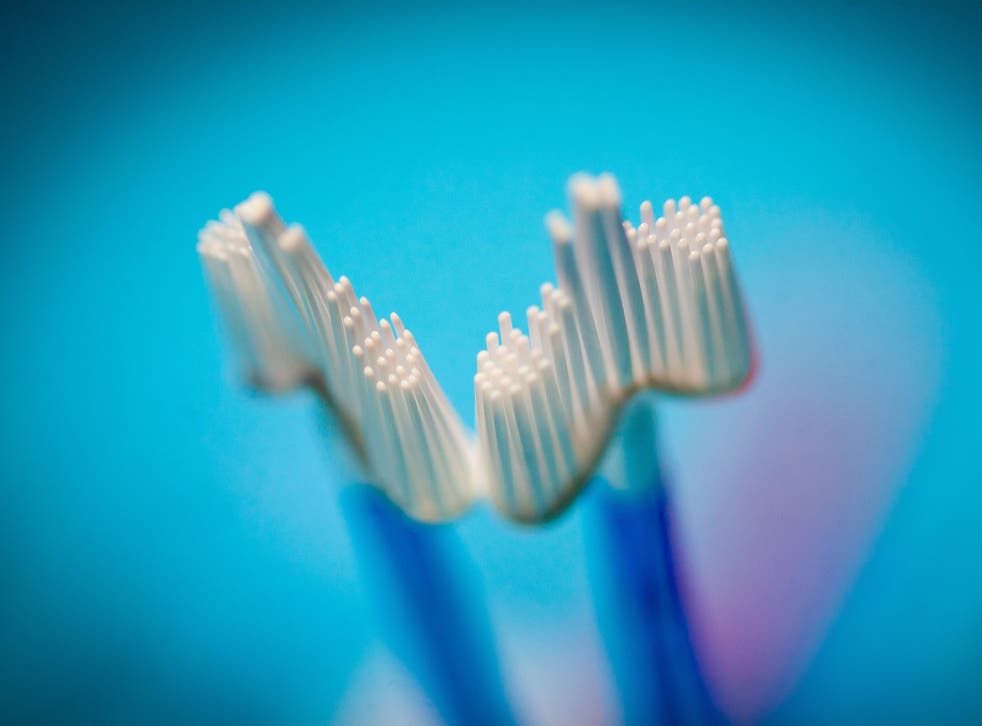 "Oh hey, Karen. Were you on holiday yesterday?"
"No, I was off sick."
"Are you better now?"
"No, I have cancer."
"Oh my god I'm so sorry. What kind?"
"Cervical"
"Oh, how do you get that?"
This was a typical reaction of people at work finding out that I had cancer. I doubt very much that if I had said "breast" or "brain" instead of "cervical" anyone would have asked the same question. I have only been blessed with one of the five gynaecological cancers, but that's enough to know that having problems "down below" are met with uncomfortable silences, avoiding eye contact and questions that are unintentionally insensitive. Society still shudders at the mention of a blob or vaginal discharge, so I'm not surprised that 49 per cent of women wish that it were easier to talk about gynaecological health as discovered by a new survey by women's cancer charity, The Eve Appeal, to mark the start of Gynaecological Cancer Awareness Month today.
September 6 is my symptoms anniversary; the date that I started bleeding in between periods and after sex with my boyfriend. I could have stopped at the word sex, but I find myself needing to point out that I have a boyfriend, and wasn't running around town with every Tom, Dick and Harry. I am slightly fatalistic, so greedily Googled the symptoms with the hope of being able to announce my impending death to anyone who would listen. The two things that popped up the most, were chlamydia and cervical cancer. Uh-oh. Seeing the c-word jump out of the glaring computer screen instantly made me retract my hopes for something serious, and when I went to the doctors I had my fingers and toes crossed for the news that my boyfriend had cheated, and to be given a prescription for antibiotics and a dramatic confrontation. Sadly, that was not the case. He was squeaky clean and I had a tumour.
Health news: in pictures

Show all 104
Luckily it was caught at stage 1b, before it turned into anything nasty. Well, its cancer so it was already pretty bad, but I could have had much more than my cervix removed. I am currently lying on a sofa in Nashville (experiencing an amazing road trip) and not in a coffin because I made a doctor's appointment as soon as I realised this was more than just a bit of bloody (brace yourselves) discharge.
Cervical cancer is caused by the presence of HPV in the body. HPV (Human Papilloma Virus) is a very common infection that occurs through sexual contact. Using the terms "common infection" and "sexual contact" in the same sentence, leads people to believe that having cervical cancer means you have unprotected sex with a different person or two, every night. Please don't believe that; it's not true. In a recent survey, one in five women said they associated gynaecological cancers with sexual promiscuity, and this saddens me. HPV is incredibly contagious, and most sexually active adults have it. Even if you have had sex once and with a condom, you can still pick it up, like a leaf stuck to the bottom of your shoe. It's just a case of some people's bodies, like my own amazing one, not being able to stop it developing into cancer.
We need to squash this rumour that having a gynaecological cancer is the result of being a sex-crazed woman who'll sleep with anyone. Anyone who has ever had a night (or day) of passion can be dealt this really unfair, scary bad hand. Thirty-nine per cent of women feel that there is a greater stigma around gynaecological cancers than other cancers. Cancer is cancer whether it is in your vagina, stomach or left leg and nobody deserves to get it, let alone be painted with a judgmental brush. Ladies, let's talk about our vaginas. And go to our doctors if something isn't right. It's time to open up.
To find out more information about gynaecological cancer or The Eve Appeal please visit www.eveappeal.org.uk/gcam
Join our new commenting forum
Join thought-provoking conversations, follow other Independent readers and see their replies