If they really want to help young people with mental health problems, Government must put their money where their mouth is
Spending on early intervention, preventative measures and a joined-up approach to treatment is the only option if we want to see a real improvement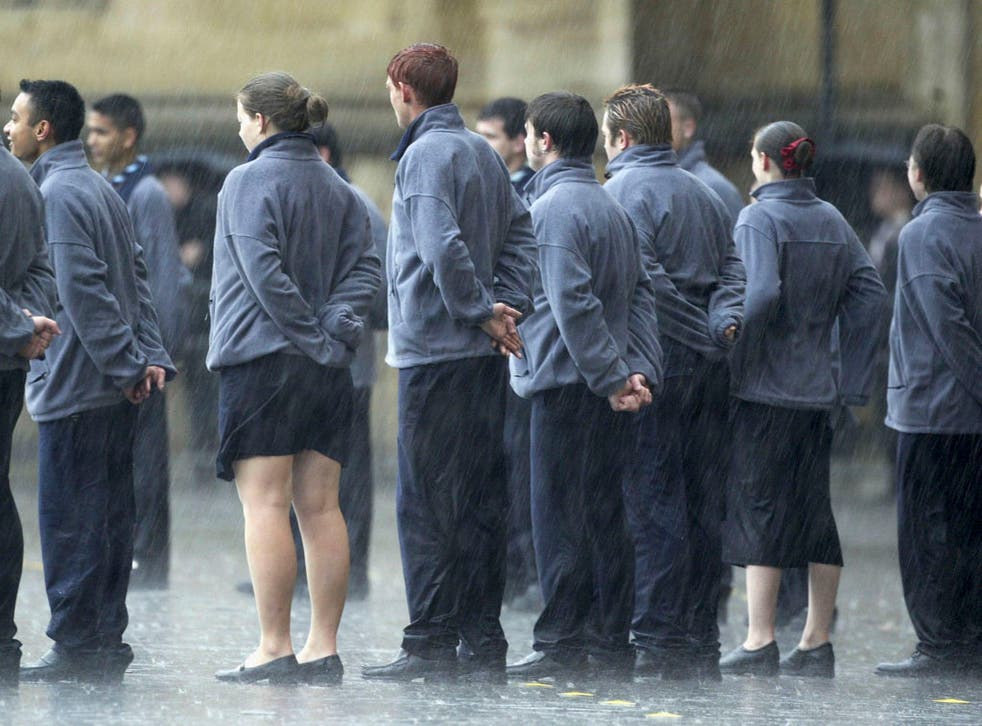 Today, Deputy Prime Minister Nick Clegg launches a new Mental Health Action Plan. It comes at the same time as the charity YoungMinds publishes its findings into the impact of the many stresses and pressures that young people are faced with. Their new campaign, YoungMinds Vs, is "a mass movement of children and young people". Let's hope someone not only listens, but works to make things better for these passionate young people.
YoungMinds say that children are growing up in an "unprecedented toxic climate" which is leading them to succumb to an overwhelming pressure to perform, an intense fear of failure and a dire need for support which seems to be dramatically lacking. Addressing the Department for Education itself, YoungMinds rightfully bring into question their ethics, suggesting that pupils' emotional wellbeing is not on their agenda. Sickening, but true.
The charity dubbed the UK a "mental health time bomb", but I fear that the clock won't stop ticking until the Government not only acknowledge the crisis we're facing, but put their money where their mouth is. It's time for action.
Nick Clegg has said that one of Government's main aims is to ensure that by 2018, every child in the UK who needs therapy will have access to it – but with one in ten children and young people – around three in every classroom – living with a diagnosable mental health condition, this is quite a claim. Currently, far too many specialist mental health services are struggling to deliver in the face of financial cutbacks. Since 2010, two-thirds of local authorities have reduced their budgets for CAMHS, meaning that they are failing to keep up with demand and therefore limited to being available only to those whose mental health problems meet a certain level of severity. Others are left with little or nothing.
In my opinion, increasing spending on early intervention, preventative measures and a more joined up approach to the treatment of mental health problems is the only option if we want to eventually see a real improvement.
The impact of early intervention really could be dramatic, but is woefully lacking, especially for young people who struggle to gain access to the support they need and more often than not, will continue to struggle on into later life. More than half of all adults with mental health problems were diagnosed in childhood, however less than half were treated appropriately at the time – a stark warning that if we don't take any action now, the number of people living with long term mental health problems could continue to rise, again costing the Government more over a longer period of time.
Mental health campaigns have recently won cross-party support, with Labour leader Ed Miliband describing mental health as "the biggest unaddressed health challenge of our age, and young people's mental health must be a top priority for Britain". Now we have Nick Clegg boasting that mental health is moving up the political agenda, assuring us that mental health discrimination will be stamped out and suggesting strongly that long waits for access to talking therapies may soon be a thing of the past.
It all sounds very nice and positive, but I won't believe a word of it until I see it.
In 2013, there were occasions on which there were no crisis beds at all available in the whole of London, fewer than half of the patients who sought NHS help for anxiety and depression received any treatment and earlier this year, ChildLine reported a worrying increase in young people suffering with depression, self harm and suicidal feelings, just a week after the Prince's Trust said as many as 750,000 young people in the UK may feel they have nothing to live for.
In order to ensure real, lasting change to the emotional wellbeing of children and young adults, we need direct access to counselling in all schools, lessons on mental health to be part of PSHE, compulsory psychiatry training for GPs and an end to damaging cuts on local authorities causing reduced budgets for CAMHS.
Government leaders championing change in their approach to mental health may sound like they really do care about our wellbeing, but they need to practice what they preach. Spending on mental health has decreased by two per cent in the last year, whilst demand has increased. If the Government really mean it when they say they wish to see mental illness treated on par with physical illness, they need to go further than talking and start spending.
Join our new commenting forum
Join thought-provoking conversations, follow other Independent readers and see their replies