Immigration stats are bad news for the Government, but worse news for Britain
Reducing the number of foreign students runs directly against the UK's best interests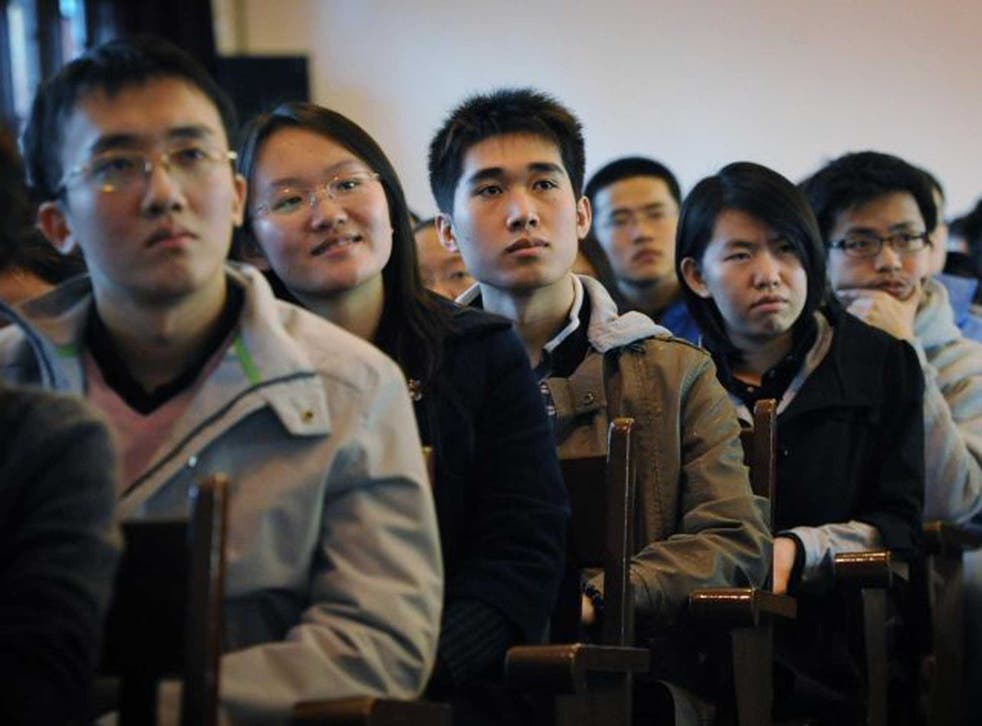 Today's immigration statistics show that the number of international students coming to the UK is continuing to decline. Back in 2010, 245,000 young people travelled to study in the UK. Three years on, the number has nose–dived to just 176,000.
International students are vital to the UK. The Department of Business Innovation and Skills has estimated that they contribute over £13 billion to the UK economy each year. This vital funding pays for new facilities in university labs and ensures the viability of subjects like maths and engineering. International students generate 70,000 jobs in towns and cities throughout the UK and they build crucial links with emerging economies like China.
International education is also a booming global industry. The number of international students grew by 23 per cent between 2005 and 2009 alone. In response, the UK's competitors like Australia, the US and France are streamlining their visa processes and putting together a package to entice globally mobile young people to study in their institutions. Sweeteners include the ability to stay on in the country to gain work experience for a few years or to support themselves by working alongside their studies.
But the UK has done the opposite. The UK's 'post-study work' route was closed in 2011. Application requirements have been made more convoluted. Meeting regulations to sponsor international students costs the higher education sector £67 million a year and is forcing providers out.
The Government claims that reductions in numbers are a result of tough action against 'bogus students'. But the Home Office's own analysis shows that 'bogus students' only account for a small part of this reduction. Analysis by UKBA in 2010 identified a maximum of 2% of students at institutions with highly trusted sponsor status were 'potentially non-compliant' with their visas (meaning that they were either not studying or not known to have left the country when their visa expired). Abuse was a problem in the past. But there is limited evidence that it has been a problem recently.
The Government has made it harder to study in the UK in order to meet their target to reduce net migration from the hundreds to the tens of thousands by 2015. While there is an argument to be had about reducing migration for other reasons, reducing the number of genuine students is directly against the UK's best interests and is causing profound damage to a vital export industry.
Today's IPPR report sets out a package of measures to allow the UK to attract the brightest best while remaining strong against immigration abuse and ensuring that students contribute to life in the UK. Through improved work rules, more responsive oversight and greater involvement of BIS in rule setting the UK, can retain its reputation for quality international education. The government should commit to increasing the number of international students studying at British education institutions, because Britain needs them.
Jenny Pennington is a Researcher at IPPR
Join our new commenting forum
Join thought-provoking conversations, follow other Independent readers and see their replies