Inside Whitehall: How the sacking of the head of the Civil Service almost cost a minister his job
A 'retirement'? Nothing could be further from the truth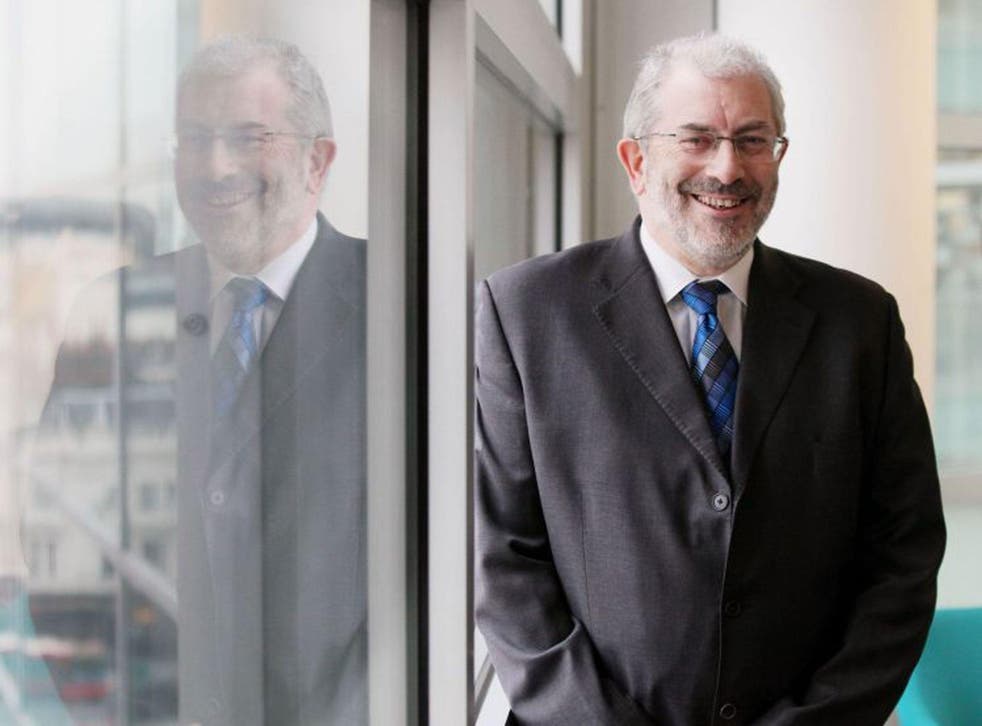 Despite attempts by Downing Street and the Whitehall spin machine to characterise Sir Bob Kerslake's departure as head of the Civil Service as a "retirement" yesterday nothing could be further from the truth.
He was sacked – and the behind-the-scenes machinations that led to his dismissal nearly resulted in a "tit-for-tat" departure of the Cabinet Office minister Francis Maude.
It has been an open secret for a long time that relations between Mr Maude and Sir Bob have not been particularly harmonious.
Mr Maude has spent the past three years trying to force through radical reform – giving ministers more power over senior appointments and giving the centre more power over "federal" government departments.
Under a civil service reform plan agreed in June 2012 Sir Bob was the man charged with implementing this vision. But he found himself caught between the demands of Mr Maude on the one hand and the intransigence of his fellow permanent secretaries on the other.
A year after the plan was agreed, very little progress had been made and Sir Bob got the blame.
Realising he had made a bad appointment, David Cameron – with the strong support of Mr Maude – made an attempt to remove Sir Bob, which was revealed by The Independent last July.
What we didn't know then was that ministers went so far as to approach one very senior British businessman to ask him if he would consider taking on the job "should" it become vacant. When he declined and news of his plan to sack Sir Bob leaked, the Prime Minister backtracked.
But since then the frustrations of senior ministers at the glacial pace of civil service reform have, if anything, grown.
Government figures point to the "gaming" of new performance assessments that were designed to identify the weakest 10 per cent of civil servants and either help them improve or, as it's euphemistically put, "manage their departure". Rather than this, they say, the vast majority of civil servants identified as weak were those who were newest in post – and "needed time" for improvement. Old-timers, by contrast, escaped censure.
And so questions over Sir Bob's future arose again. I am told that by the time he appeared before the Public Accounts Committee last week and revealed that financial plans for the universal credit scheme had still not been signed off by the Treasury, he knew he was being forced out.
"It was a cathartic moment for Bob," said one Whitehall source. "He knew he was out and decided to tell the truth."
But while Sir Bob's future was sealed, his departure threatened Mr Maude's job as Cabinet Office minister.
Mr Cameron is understood to have seriously considered moving Mr Maude from his job in charge of civil service reform "to clear the air" and rebuild trust with permanent secretaries who blamed Mr Maude for briefing against them.
But in the end Mr Cameron decided to that reform would stall if Mr Maude was moved - so Sir Bob would go and Mr Maude would stay.
As a result a new role is to be created for a new chief executive of the Civil Service with a clear mandate to drive through the reform plan.
Among the names being touted are Stephen Lovegrove, the Permanent Secretary at the Department for Energy, or Stephen Kelly, the head of the Efficiency and Reform Group in the Cabinet Office. However, ministers still hope to lure a senior figure from the business world.
But changing the personnel will not, on its own, reform the civil service.
The new chief executive must many more powers than Kerslake did to recruit and promote top civil servants, oversee performance reviews and at times overrule recalcitrant permanent secretaries. At the moment it is very clear whether that will happen.
Ultimately Bob Kerslake got the blame for failing in an impossible job. If his successor fails as well it will be fault of the politicians.
Join our new commenting forum
Join thought-provoking conversations, follow other Independent readers and see their replies