Inside Whitehall: Iain Duncan Smith has failed on Universal Credit. He must be replaced
He has proved himself to be inept at managing its implementation over the past three years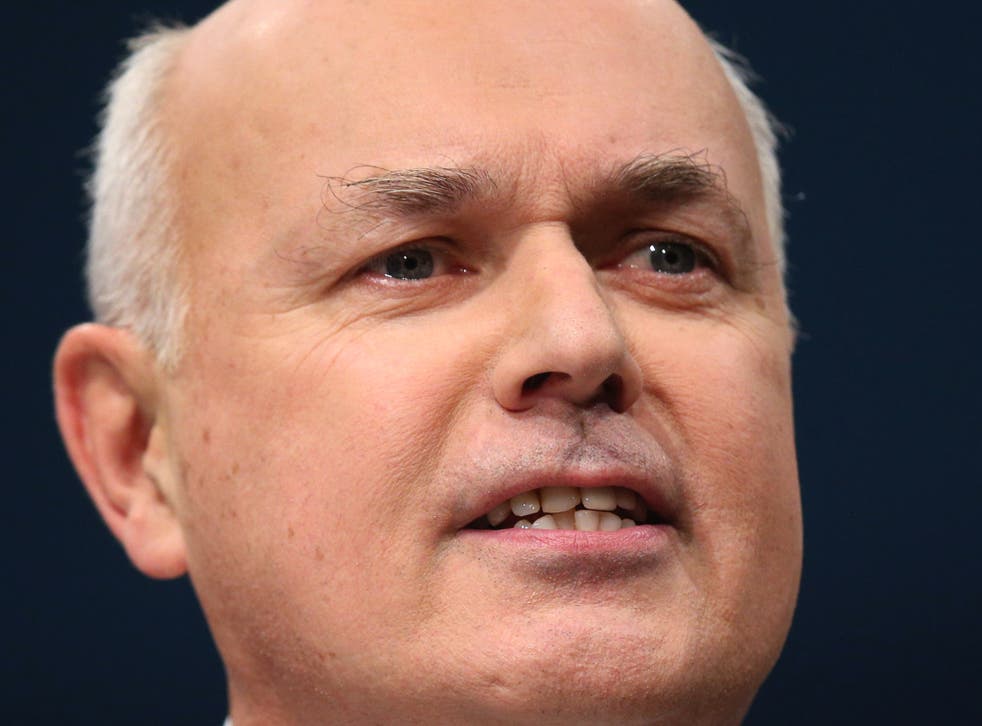 For decades, successive governments have been inept at delivering major infrastructure projects and public sector reform on time and on budget. From defence procurement, to PFI schools and hospitals, to new IT networks and the ill-fated Millennium Dome, the list of failings is long and expensive.
Part of the problem has been a culture in Whitehall that sees managing such projects as a second-class career. All the kudos and promotions have gone to civil servants who work with ministers devising policies and programmes – not those who deliver them.
It is to the credit of the Coalition – and in particular the Cabinet Office Minister Francis Maude – that this Government has gone some way to address this long-standing problem.
Three years ago it set up a body to oversee and monitor the 200-odd major capital projects being run by central Government at a cost of £400bn.
The Major Projects Authority's (MPA) remit is to improve independent project oversight, ensure that civil servants have the right skills and training to implement such initiatives and give the public the confidence that money is being spent wisely.
Last week saw the publication of the MPA's second annual report.
While it does not make comfortable reading for ministers or officials it does show that, in the main, things are going in the right direction. Several projects have already been delivered successfully while others are making slow but meaningful progress.
There is, however, one exception and it is a big one. Universal Credit does not get a public rating (of green, red or amber) this year – it is in a meaningless category: "reset".
This is both disingenuous and misleading. As The Independent reported, within Government, Universal Credit has been given a "red" rating by the MPA meaning that it is deemed "unachievable within reasonable timescales and to a reasonable budget without urgent remedial action".
It was only given a reset rating after furious protests by Iain Duncan Smith and his department.
Such a lack of transparency not only undermines the work of the MPA but it typifies precisely the sort of "head in the sand" mentality that has typified many previous Whitehall project failures.
The behaviour of Mr Duncan Smith – in attempting to hide the problems of Universal Credit – contrasts with the attitude of his colleague Patrick McLoughlin.
The Transport Secretary made no effort to hide the amber/red rating of HS2 – despite having as much justification as Mr Duncan Smith to claim that the project has been "reset".
He realises that the transparency is important not only for good government – but also for people to trust in good government.
Sadly that is not the view of Mr Duncan Smith. Universal Credit was – and still is – his raison d'être for being Work and Pensions Secretary. And it is a good idea. But he has proved himself to be inept at managing its implementation over the past three years – and now appears not to want to face up to those failings.
At the last reshuffle David Cameron came close to moving Mr Duncan Smith and bringing in a new Secretary of State with better administration skills.
He should really do so now. It would indicate to both to the Civil Service and to other ministers that this is a Government that believes ideas and policies are only as good as their implementation.
Join our new commenting forum
Join thought-provoking conversations, follow other Independent readers and see their replies