It's easy to say North VS South - but what about about Cornwall?
The area is vastly different to other places in the South, but it tends to be ignored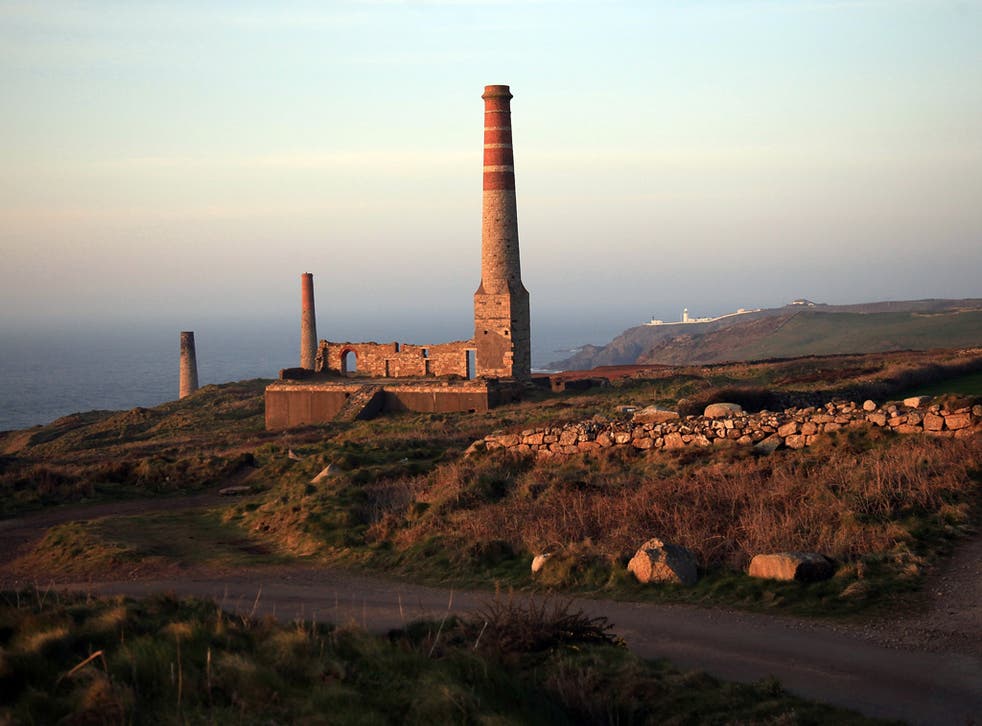 I'd never heard the phrase 'up country' before moving to Cornwall.
My understanding is that it describes anywhere east of 'the river' and rarely does a day go by where I haven't heard it unused. It's a reasonable and succinct way of talking about Plymouth and beyond, and seems a defining coupling.
Tuesday's YouGov poll (talked about here yesterday by Chloe Hamilton), studied some of the workings of 'up country'. It highlighted the animosity Northerners feel towards London folk, the differing culinary exploits, the varying approachability, regional temperature patterns. It isn't just 'the line' that separates the two, but identities built on pretty much everything we deem important as a nation.
The graph lists Scotland, Wales, The North, London and the Midlands as outlined areas. Its sixth in the collection is titled 'The rest of the South' – so anywhere other than London and south of – coming from Surrey I assert Banbury – is grouped as one. Really, this is a significant oversight. Cornwall has very little in common with Reading. To some of its inhabitants it's its own entity entirely.
This county – or Duchy as some prefer – is vastly different to England, perhaps even in more ways than the North deviates from the South. It remains the only in the country without a motorway, a prison; the only two Waitrose supermarkets lie perilously close to the Devon border. Some in older generations from around Land's End are said to have never ventured further than Penzance. The flag is famous.
And no more is the county's unity exampled than by the political party Mebyon Kernow: "...the historic nation of Cornwall, with its own distinct identity, language and heritage, has the same right to self-determination as Scotland and Wales. Mebyon Kernow is leading the campaign for the self-government of Cornwall, through the establishment of a legislative Assembly." Others, while perhaps not quite so extreme, still feel a strong sense of individuality and loyalty. Politics aside, Cornish people are like no other.
It's a shame that outside the summer months some appear to forget the country's tip; with its very own micro climate, mead and fisherman. Never mind the fact that pasties, lemon sole and Newlyn crab are enjoyed so frivolously in train stations and restaurants across the land – Cornwall, to so many, seems distant and novel. Maybe it's unsurprising that with the heralded great divide and the survey, Cornwall's representation is neglected?
It has to be said that some Midlanders have themselves questioned matters. While there may be far more in common between the North and the Black Country, for example, they too question the lack of insight into their identity - certainly when the country's split is discussed. But at least they have a title here.
Cornwall has not, despite apathy towards the capital seeming just if not more profound than any resonating from Birmingham, Manchester or Hull. And whether that's because of economics, politics or just natural Celtic pride, people have reason to feel a county-wide community.
The North/South gap is certainly noteworthy and explosive in its office joke creation, but the next time a report is composed on the national split, it would be interesting and I think necessary to construct a more detailed mapping. Should Cornish views really be nestled alongside those of the Home Counties?
Because the graph reflects a more pressing concern than identity alone. Its purpose was to discuss development outside of London, and Cornwall suffers greatly economically; from unemployment, the second homes debacle and a lack of investment. While other parts of the country – particularly the North East – are certainly in need of greater balance, they seem to have a louder voice. The Government should be doing far more to include England's most westerly county in its plans.
Join our new commenting forum
Join thought-provoking conversations, follow other Independent readers and see their replies