It's not nannying to want to curb this scourge of booze and gambling
The Government needs to treat these addictions as a national emergency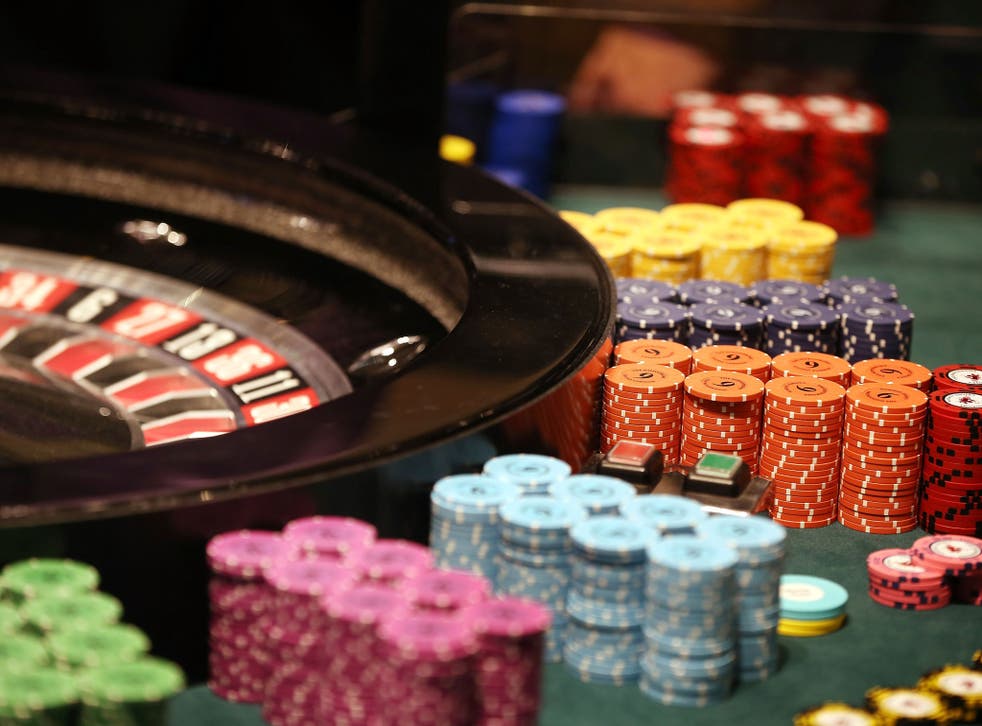 A decade ago, the Labour government underwent a strange convulsion. Despite being the party of the state, it suddenly became keen on deregulation and relaxed both gambling and drinking laws. After a couple of scorching hot summers, we were told that Britain was ready to become a 24-hour drinking society, with pavement cafés in town squares just like on the Continent.
Of course, the motivation was not the heat from the sun, but the heat from the drinks industry, which relentlessly lobbied Tony Blair's ministers. Gambling firms got in on the act too, meeting ministers in secret to get the Government to make it easier to bet. The lobbying worked.
Ten years on, we are seeing the grim results of both decisions, and it is the poorest – those whom Labour was supposed to represent best – who are suffering the most. Earlier this week, figures were published showing the high number of repeat visitors to accident and emergency departments. The majority of them have chronic alcohol problems, at great expense to the NHS as well as their own health. These are people who are forced to attend hospital (or be taken there, because they are so incapacitated by drink) because community or GP care does not support them. Since the relaxation of closing times, there has been a rise in both prescriptions for alcoholism and hospital admissions for drink.
There were equally disturbing figures this week showing the extent to which gamblers are hooked on super-jackpot slot machines. One in three calls to GamCare, the gambling helpline, is related to these machines, known as the "crack cocaine" of betting.
So when Labour launches a crusade against fixed odds betting terminals (FOBTs) – those mega-jackpot slots – as it has done this week, it seems a little hypocritical. It is true, as Ed Miliband said yesterday, that the 2005 Gambling Act – the result of all that lobbying – limited the number of FOBTs to four per shop. But the wider aim of the Act was to liberalise gambling, creating a culture which gave bookmakers more power over high streets, computers and addicts' lives.
While the number of slot machines per shop may have been limited, there has been no cap on the number of places where people can lose hundreds of pounds in minutes. There are over 30,000 FOBTs in betting shops across the country – and they are more likely to be in areas of high unemployment. Mr Miliband was yet to become an MP when the Gambling Act was passed, but he should do all he can to atone for his Government's eagerness to please the lobbyists.
But what about this Government? David Cameron admitted at Prime Minister's Questions yesterday that there was a "problem" with FOBTs, suggesting some action might be taken to curb their use. He also tried to pin the blame for Britain's drinking culture on the last Government, which is fair enough, up to a point. Yet at the same time as Mr Cameron condemns deregulation of alcohol and gambling, we learn the extent to which his ministers, too, were lobbied by the alcohol industry. After the PM's personal pledge in 2012 that there would be a minimum price for alcohol, the Government cancelled those plans last July. And in the run up to the U-turn, drinks companies met Coalition ministers or officials 130 times, according to research by the British Medical Journal.
Since Labour were in power, the vociferous lobbying of powerful interest groups has not changed; but the impact on society has, and it is getting worse. Only the deluded would suggest that the two are not linked. While Labour should shoulder some of the blame, the Government needs to treat addiction to alcohol and gambling – often affecting the same people – as a national emergency.
Bored? Then you'll grow up well-adjusted
Thank you to Julie Robinson, of the Independent Association of Prep Schools, for saying that parents should allow their children to be bored. She says that mothers and fathers are too often "sucked into a competitive busyness ensuring that children are constantly occupied and stimulated", and that sensible parenting means allowing some quiet time for reflection. This comes as a relief to me, as I frequently feel guilty that I am not entertaining my daughter enough with games, music or sport. We are inundated by adverts for ballet and violin lessons, as though engaging her in constant activity will stop her becoming a delinquent. So the next time she tells me she's bored, I can tell her it's for her own good.
Join our new commenting forum
Join thought-provoking conversations, follow other Independent readers and see their replies