It's time we extended Freedom of Information to public services run by private companies – just ask Jago the Rabbit
People should be able to ask about how well the service they are paying for is being run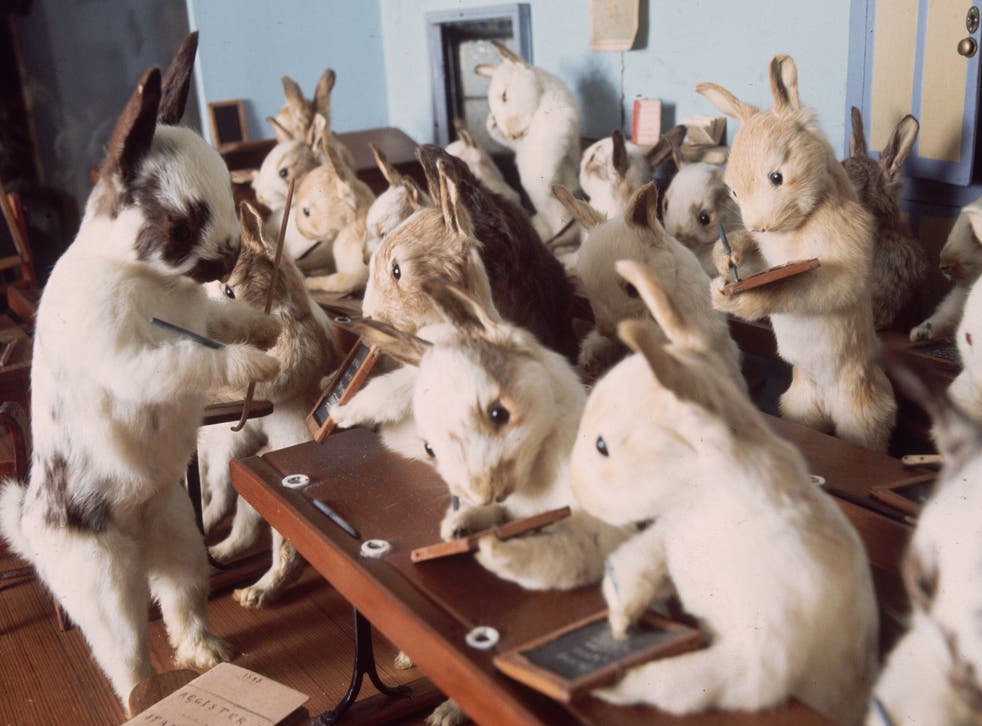 Anyone who knows the story of Jago the rabbit will understand why we need to extend Freedom of Information to private companies who deliver public sector contracts.
Jago was the pet rabbit that was successfully registered as a court translator. He was even booked in for shifts, after the Ministry of Justice bungled the outsourcing of language service contracts.
Jago's short-lived career as a translator says less about his talent and much more about why we need to ensure private providers delivering public services are properly held to account.
This week's headlines on the scandal of G4S and Serco overcharging for electronic monitoring of offenders are a further reminder of what can happen when third party contractors escape scrutiny.
The two companies have had to pay a combined £214m to the taxpayer after charging millions of pounds for tagging offenders who had died, moved abroad, or who were already back in prison.
Cases like these are why we proposed reforms in Parliament this week to make private contractors delivering Government contracts comply with Freedom of Information (FOI) requests in the same way public bodies have to.
With billions of pounds of public money at stake, we need transparency about what these firms are doing.
Disappointingly, Government MPs blocked our amendments to the Criminal Justice & Courts Bill yesterday morning. Less than an hour after voting down our proposals however, Ministers floated their own watered down idea for a new code of practice on the use of FOI.
What they propose is a code of practice that encourages public authorities to request data from private firms they contract with. Most already do this, often with rather poor track records of actually getting any of the required information.
Clearly this won't go as far enough and won't compel companies to release information. It does show however that the debate on Freedom of Information is shifting.
We all know that the delivery of public services is changing. Government currently spends £187bn on goods and services with third parties each year, around half of which goes on contracting out services.
Private providers are queuing up to bid for the lucrative financial rewards that come with these large-scale contracts. As outsourcing is stepped up, more and more information about public services and public money is being pulled out of the public domain.
This presents a very real challenge that we cannot avoid. The rewards third parties stand to gain need to go hand-in-hand with a duty of transparency and a willingness to share information.
The Freedom of Information Act does technically apply to supply chain companies deemed to be holding information on behalf of a public authority. In practice however contracted providers are not subject to anywhere near the same transparency requirements as publicly run services.
We can see this in the new private prisons, in parts of our increasingly fragmented NHS, and the companies struggling to deliver the Government's failing Work Programme.
That's why we need to build Freedom of Information into the contracts Government take out with third parties. The influential Public Accounts Committee recommended this just a few days ago.
Many Government departments are not providing information on how these contracts work on the grounds of commercial sensitivity. That is not an excuse that the public will accept for much longer.
Of course commercial confidences need to be respected. There should be an onus on contractors however to do all they can to work around this, and provide the public with as much information as possible without breaching it.
People should be able to ask about how, and how well, the service they are paying for is being run. Otherwise we risk eroding trust and confidence in the basic services our society relies on every day.
Labour has pledged to tackle this issue head-on and bring companies providing public contracts fully within the scope of Freedom of Information legislation.
Freedom of Information can be uncomfortable. It can give Government ministers sleepless nights and shed light on difficult issues. But that's the point.
David Cameron used to speak about leading 'the most transparent Government ever'. Two years ago he spoke about "the power of information" and how "it lets the people hold the powerful to account."
We agree with the Prime Minister. Jago probably does too.
Join our new commenting forum
Join thought-provoking conversations, follow other Independent readers and see their replies