It shouldn't take the death of a child from measles for people to realise the importance of vaccines
One of the ironies of vaccination is that the more successful a programme is, the more of an issue the rare side effects become for the public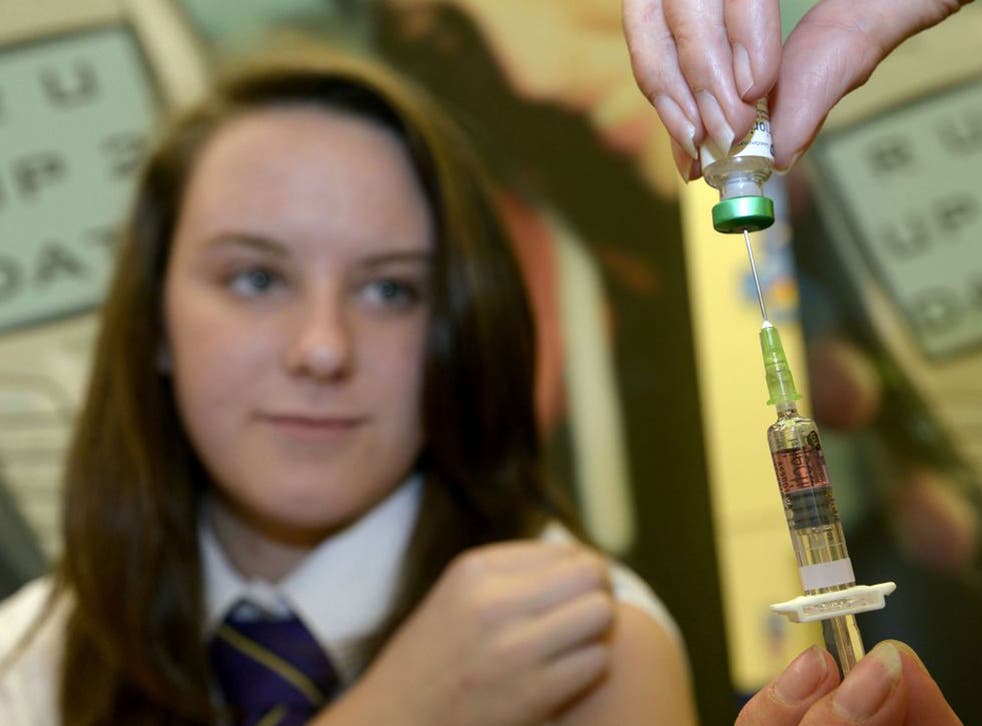 The current measles epidemic in America, and involvement of Roald Dahl's legacy in efforts to control it, raises interesting questions about how we engage people in public health issues.
The outbreak started at Disneyland, California before Christmas, and has now affected 14 states, with more than 100 people becoming infected in January alone. Last week a letter written 30 years ago by Roald Dahl, who lost his daughter to measles, became centre stage as campaigners used it to urge parents to get their children vaccinated.
The first vaccines against measles were developed 50 years ago, and are now widely available. And because humans are the only hosts for the virus, we should in theory be able to eradicate it, if we can get enough people vaccinated. This is what happened for smallpox in the 1970s. If everyone is vaccinated, then the virus has nowhere to go, and dies out.
So far, smallpox is the only human disease that we have managed to eradicate, but an animal virus called Rinderpest has also been eliminated using the same approach.
The science of developing the vaccines is nowadays relatively straightforward, but convincing people to use them remains a major challenge. This is why there are problems with measles in America at the moment. But they are not alone; in Wales two years ago we had an outbreak with nearly 1500 cases.
Worried parents avoid the vaccine because their fear over its very rare side effects overrides their concerns about the disease itself. In the UK measles control was set back decades by the subsequently discredited work of Dr Andrew Wakefield, which attempted to link the measles mumps and rubella vaccine to autism.
There is no such link, and Wakefield was later struck off by the General Medical Council for his fraudulent work; but the measles vaccine, just like all vaccines, does have very rare side effects.
One of the ironies for those working in this field is that the more successful a vaccination programme, and the less of the disease there is, then the more the very rare side effects of the vaccine become an issue, especially to those who never see the disease.
Even though there may be thousands of children dying from measles elsewhere on the planet, parents sitting comfortably in Middle America (and the UK) can ignore this, and obsess on any downside from the vaccine.
As the old adage puts it, one death is a tragedy, one thousand is a statistic. This is where the death of Roald Dahl's daughter Olivia, aged 7, becomes important. Dahl was devastated at the time, and it wasn't really until many years later that he spoke out about it, encouraging the uptake of vaccines.
His eloquent and poignant prose has been used to remind people what can happen if they don't vaccinate. Those who struggle to relate to large numbers of deaths in Africa can connect with a father who lost his daughter in such terrible circumstances.
I remember talking to Dahl about Olivia's death when I was a junior doctor looking after him in hospital in Oxford. He himself was nearing the end of his life, and we spent many evenings together chatting. Olivia developed measles encephalitis; this is the nastiest form of the disease, where the virus enters the brain and causes inflammation and swelling. But measles is only one of many viruses which can do this.
My research group in Liverpool studies all forms of encephalitis. Working with the UK Charity, the Encephalitis Society, we also try to raise awareness of the condition. We might spend years on worthy campaigns, with detailed statistics, carefully crafted documents and clever commercials. But this can pale into significance besides a single heart-rending story.
I remember watching ITVs Britain's Got Talent a couple of years ago, when a young singer from Cyprus, Aliki Chrysokou, wowed the judges and everyone else with her poignant story of surviving encephalitis, and her beautiful singing.
At a single stroke she had informed hundreds of thousands of people about the disease, and made them want to know more. At this time last year, we had to convince 687 people to brave terrible weather and raise awareness by creating the World's Biggest Brain. This year, we are fortunate to have Aliki joining us for our World Encephalitis Day event, which is in Liverpool later this month.
The debate about measles and its vaccine rages in America, just as the disease is spreading even further. But for those involved in public health campaigns the lesson is clear: we need smarter, more appealing ways to get our messages across if we want the public to follow them.
Aliki Chrysochou will be singing and talking about her illness with Prof Tom Solomon at the Liverpool Everyman Theatre for World Encephalitis Day 22nd February 2015: http://www.encephalitis.info/awareness/awakenings-concert/
Prof Tom Solomon is Professor of Neurology at the Walton Centre NHS Foundation Trust, and Director of the Institute of Infection and Global Health, University of Liverpool. Follow him in twitter @RunningMadProf
Join our new commenting forum
Join thought-provoking conversations, follow other Independent readers and see their replies