James Blunt has misunderstood the relationship between privilege and success
The burden of making ends meet is often death to creativity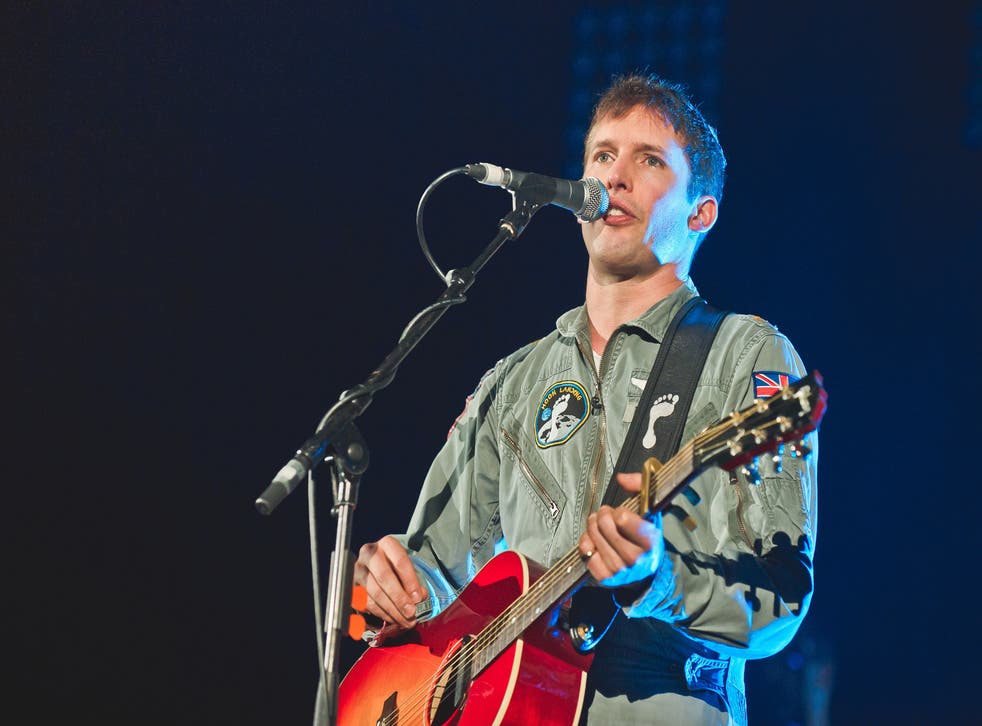 The exchange between Chris Bryant and James Blunt raises a question deserving more considered attention, which is this: does wealth and privilege helps you to artistic success? The answer's so starkly obvious it hardly seems worth saying, but say it I must: yes. Yes, of course it does.
The operation of privilege in the arts is subtle and misunderstood. For example, the notion that connections secure publishing deals is absurd: no editor risks a hard-won reputation by publishing a book because it was written by an Oxford chum. The slush pile is an equal opportunities employer, and it's worth noting that Jessie Burton's The Miniaturist – one of the most acclaimed and successful debuts of this or any year – was discovered there.
Yet lack of privilege remains too high a barrier for too many, and too many voices go unheard (as an aside, Bryant's having implied that we need working-class voices for 'grittier' subject matter is unspeakably condescending).
Creating a career in the arts when you have no money and no connections is difficult and wearisome. This is not because the door's locked and the key issued to a select few, but because the ordinary life as lived by most - beginning work at 18 or younger because you must pay rent, or working through college to pay your own tuition and emerging crippled with debt and needing work - leaves little room for art.
10 reasons that prove James Blunt has a sense of humour

Show all 10
Here's the thing: if your cousin knows someone who needs an unpaid intern, but that's OK because you've got a room in your Mum's friend's house in Shoreditch for peppercorn rent, you're greatly privileged. If you can manage on a little photography work (using the digital SLR you got for your 21st) because you're house-sitting for an aunt who's gone travelling, you may not feel wealthy, but you're rich in time, the great currency of privilege: time to sing, to write; time to find out if you have what it takes. What's more, the burden of making ends meet is often death to creativity: never have I felt less like writing than when plunging through every coat pocket in the house in the hope of finding the bus fare to work.
Subtler still, the confidence of privilege enables an easeful move through the social aspect of life in the arts. I'm largely accent-less, and possess a PhD and a piano (the latter brought in evidence against me whenever I plead 'not guilty' to being middle class), but find publishing events so alarming I frequently hide in the toilets. And the chance of my spotting across the room a friend of my mother's or an old college pal, and beckoning them over for a chat, is vanishingly small: arts events are not overly supplied with small town ex-Biblical fundamentalists educated at a polytechnic.
Envy achieves nothing: it leads to a mistrust of those both privileged and gifted, suggesting they cannot possibly have been the latter without the former, which is as unjust as it is illogical (Mitford! Woolf!). The only solution, of course, is the creation of open-access privilege in the form of more and better arts funding. The government's recent evisceration of the arts risks creating a kind of class-based arts culture that will impoverish us all.
As for me? Well: certainly I'd have finished my first novel years earlier if I'd not been diligently avoiding a repeat of what I call The Bailiff Incident, but I've had privileges of my own, and in the publishing world have encountered nothing but welcome. That strange childhood that gave me this strange imagination, the ability to walk miles along the banks of the Cam though I'll never know one end of a punt from another, great strokes of blinding luck: these are riches too, and I'd not swap them for anyone's.
Sarah Perry is a writer and novelist. Her first novel, After Me Comes the Flood, is out now from Serpent's Tail. www.sarahperry.net
Join our new commenting forum
Join thought-provoking conversations, follow other Independent readers and see their replies