Janet Street-Porter: Why on earth is the cash-strapped NHS threatening to pay Slimming World to make a nation of lard arses slightly thinner?
Nice wants our financially strapped NHS to fund 12-week weight-loss courses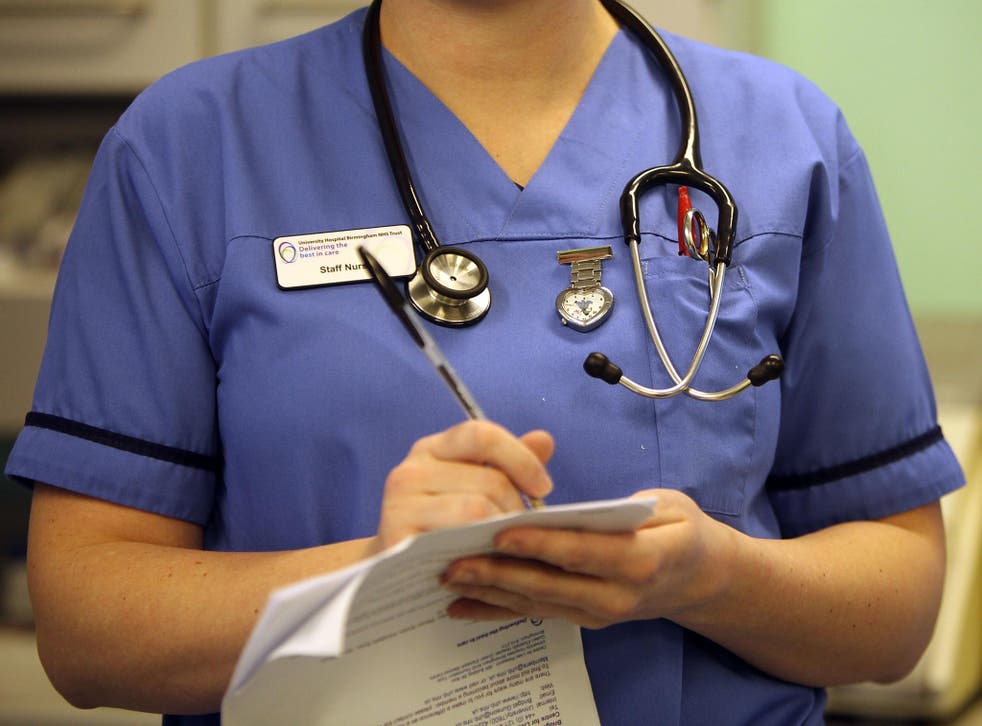 Almost one in three women in the UK is overweight – higher than anywhere else in Western Europe. We've become a nation of lard arses, with two-thirds of all adults classed as tubby. The combined bodyweight of TV's Goggleboxers gives a pretty good snapshot of the problem. But is it the state's job to attempt to halt this tidal wave of British blubber?
If we want to eat ourselves to an early grave, why not? Predictably, Nanny State has decided to intervene, decreeing we must be nudged into changing our sinful ways while some of us can still manage to get up from the sofa. The National Institute for Health and Clinical Excellence has responded with another of its controversial pronouncements – it already decides which cancer drugs will be available on the NHS and who is eligible for treatment, decisions which cause huge distress and anxiety (it's rejected the funding for two-thirds of new cancer drugs since 2007), and now it's turned its attention to fatties.
Nice wants our financially strapped NHS to fund 12-week weight-loss courses, run by organisations including Weight Watchers and Slimming World, both of which (by the way) have profit as their ultimate goal. This plan will cost about £50 a head, and there's absolutely no way of guaranteeing or measuring success. Nice says GPs should discuss weight loss with their patients "in a respectful and non-judgemental way", and if someone's BMI (body mass index) exceeds 30 they should be offered free slimming courses, costing from £6 to £10 a week.
There's little chance it will make any difference. Organisations like Weight Watchers work because members pay for themselves. Like alcoholics and drug abusers, they are turning up only because they have reached rock bottom and are mentally ready to change their ways. Overeating is an addiction like any other, and success relies on being in a supportive group of fellow sufferers.
Nice reckons "lifestyle management", as it puts it, would save the NHS money even if our collective weight is reduced by just 1 per cent, because heart disease and so on would drop. Given that two-thirds of us could be eligible for these slimming classes, I reckon they'd achieve exactly the same result by just burning money.
The only way to change eating habits is by teaching primary school pupils how to cook at least 10 dishes, along with classes on nutrition. These could be entertaining, and enlighten kids about geography and biology, and give them social skills. Leave the current generation of fatties to their fate, and focus all attention on shaping a new mindset with the very young, as part of the national curriculum, not a bit of hastily thought-out policy that smacks of desperation.
The Government fails to deal with sugar levels in food, and won't impose minimum pricing for booze, so giving us a few vouchers for Weight Watchers is as useful as a balsa wood boat in a storm. I wish the Government didn't want to "save" people. The latest election results show it has far bigger problems to solve.
Plenty of joys along the English coast – sun optional
I've spent the past week under gloomy skies, filming in Devon and Dorset, dodging downpours. Fabulous food has more than compensated for the horrible weather. I've eaten perfect cod at a little place called the Laughing Monk in Strete, feasted on fresh crab landed by fisherman Alan Steer, and sampled wonderful hake served up by Mitch Tonks at his restaurant in Dartmouth. Why go to San Sebastian or Dieppe when you've got seafood like this?
The idea of dieting has been very far from my mind, especially after lunching on an organic veggie pasty followed by Dorset apple cake. Finally, a walk along the shingle at Slapton at dusk, with only the gulls and the beach anglers for company. Who needs the sun?
Why Lord Coe should lose the race to the top of the BBC
Lord Coe is said to be "flattered" that he's seen as the favourite for the post of BBC Trust chairman vacated by Chris Patten. Seb Coe might have delivered the Olympics but he would be a disastrous appointment for the BBC – yet another man spouting 21st-century management jargon whose allegiances are well known. He was a Tory MP for five years.
The BBC should be above party politics and free from government interference. It is funded by members of the public from all sides of the political spectrum, through the licence fee. It needs to be free from outside influences, with a strong character at the helm who understands broadcasting. The job should be full-time. At present it pays only £110,000 a year and the holder is expected to devote only four days a week to the task of managing the most important media brand in the world.
I'd rather see Marjorie Scardino in the job than mealy-mouthed Lord Coe. And talking of under-representation of women: the new Independent Press Standards Organisation (Ipso), the regulatory body set up by the newspapers and magazine industry after the phone-hacking scandal, has just announced its board. In spite of women buying and consuming half the media, only three made the board of 12, which includes William Newman, a former managing editor of The Sun who defended the newspaper's Hillsborough coverage in a letter to grieving relatives. There's Charlie Wilson – once editor of The Times, who was a news editor when I started in journalism in the 1970s.
The line-up seems lacklustre. On what basis did the former UK ambassador to Saudi Arabia and the co-founder of drinks company Innocent qualify? I wonder where the former female editors are in this mix.
This brings a whole new meaning to 'baby brain'
Fascinating new research into how bringing up a child changes patterns in the brain reveals that gay fathers readily adapt to the roles of both parents. Does this prove that being maternal can be learned?
The emotional circuits of gay men raising their children were just as active as mothers, and they were better at interpreting cries and non-verbal behaviour of their children than heterosexual men who spent less time with their babies. I think this proves that gay men are just as good at being mum and dad, and the old idea of a family has vanished for good.
I don't have a maternal bone in my body, whereas my gay friends with kids have adapted effortlessly, drawing huge pleasure from their children. Their brains must be a whole lot more plastic than mine.
Prank or common assault? Either way, it was silly
When schoolboy Jacob Dowdle chucked a custard pie in the face of a teacher at Altrincham Grammar School, she reported him and a week later he was taken to a police station and ordered to apologise. Afterwards, his "prank" was posted on Facebook and Jacob was expelled. He says this reaction was "disproportionate" and claims that Mrs Barrett, the teacher in question, did not have "a sense of humour". The school calls it "common assault".
Comedian Jason Manford has offered support, and a petition calling for Jacob to be reinstated has attracted 750 signatures. I cannot believe that "pranks" which involve humiliating teachers are acceptable, even if it is the last day of term. Why should a teacher have to have a sense of humour?
Jason Manford earns his living telling jokes. Mrs Barrett has a more onerous (and difficult) task, which is turning oafs like Jacob into decent members of society.
Twitter: @The_Real_JSP
Join our new commenting forum
Join thought-provoking conversations, follow other Independent readers and see their replies