The Jimmy Savile abuse scandal means men across Britain will sleep uneasily, remembering past 'conquests'
Instead of faux-outrage and arse-covering about history, I'd be happier to hear strident plans to protect and listen to young women in the future. More of that, please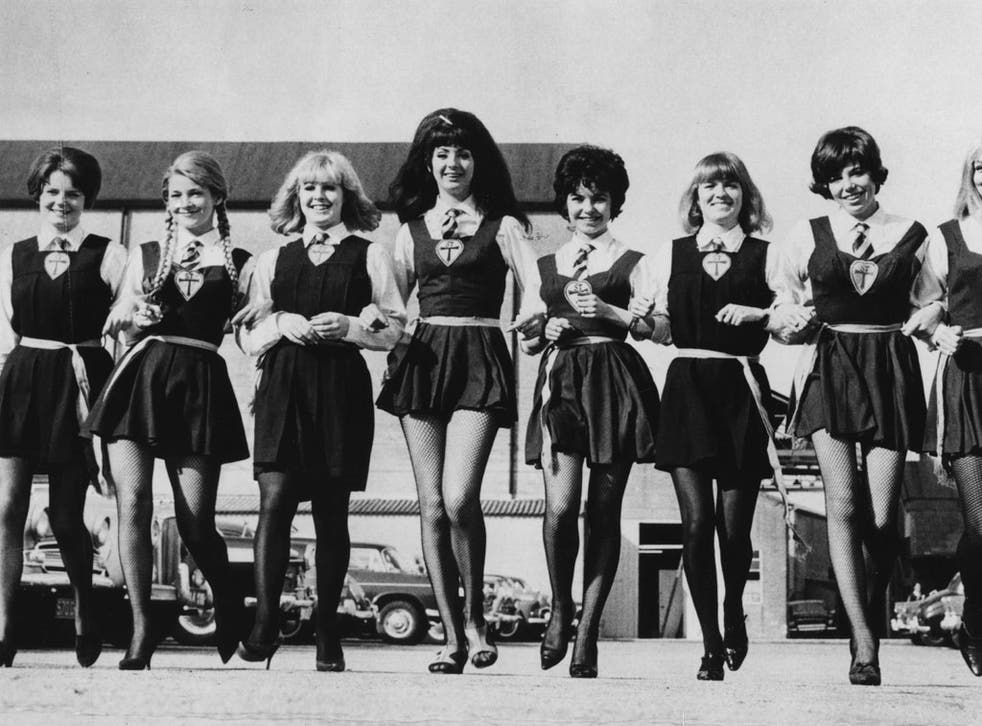 Amid all the hand-wringing and harrumphing over Jimmy Savile's alleged behaviour with teenagers in the 1970s and 80s – and any subsequent cover up – what one won't hear much is a blasé sigh and, "Well, it was all quite normal then." Which it was. We've never had much of a clue how to protect young women from older male predators, or whether to believe them when they blow the whistle. If recent events in Rochdale tell us anything, we're still almost as clueless now.
My memories of the 80s are that schoolgirls were by and large fair game as long as they were vaguely post-pubescent. Grass on the pitch, ho ho etc. Cars would pull up at the school gate to collect "girlfriends".
The family planning centre dished out pills willy-nilly. The age of consent was treated much as wearing your seatbelt or driving home when hammered. A petty law. I mean, blimey, these men with teen girls weren't paedophiles!
These weren't your common or garden sexual perverts in bi-focal lenses and raincoats loitering by infant school railings waiting for handstand season. These were simply older guys, totally well-adjusted, in their thirties and forties who seemed to surround themselves with young women of circa O-level age and get them drunk and have sex with them. Nothing to see here.
I don't remember the word paedophile ever surfacing, not until the mid-90s, when it was suddenly a national threat. I do remember men in the 1980s chuckling over other men "who like their bananas green". Every town and village in Great Britain had its ageing lotharios, its oldest swingers in town, those men who were seemingly magnetic to younger birds.
Oh help yourself, society shrugged back then. They're only daft young women. And to be honest, they shouldn't slink about in make-up and bras and go in pubs if they don't want to confuse fellas. I mean, it's hard to tell what age young lasses are these days! And they're very forward.
We laughed at the film Rita, Sue and Bob Too! – and rightfully so. It's a funny film. We had a wry smile at Bill Wyman's child bride, tutting, "Well, this is bound to end in tears." (He met her at 13, why didn't it end in jail?) When Jonathan King was made persona non grata for using his fame to entice underage young men, King quacked that this was homophobic as his male hetero counterparts had been at this game for decades. Though it pains me to agree with King, in a wonky way he was correct.
Over the past few days, I've heard people gasp about cover-ups and about upset girls being ignored, peppered with a lot of, "Well why didn't these women say something sooner?" I think these three things tie neatly together.
Rolf Harris: A life in pictures

Show all 20
Instead of faux outrage and arse-covering about history, I'd be happier to hear strident plans to protect and listen to young women in the future, strident plans to stop older men manipulating younger teenage girls, national outrage about sex trafficking of teens in this country now. If you're 42 with a 17-year-old girlfriend, well you're legally in the clear, but I still find you vaguely revolting.
The interesting thing about how we treated young women in the 1970s and 80s is it's really a ticking time bomb as these naive young fillies grow into angry broads. There must be men the length and breadth of Britain who observe scandals like Jimmy Savile's and sleep uneasily remembering past conquests.
Because it's all got so hardline now, hasn't it? All this paedophile business. It's so very unforgiving. I mean, it's not really rape if she was 15 and she came to your house without a struggle, is it? And so what if you told her you knew important people and maybe bought her a few presents. That doesn't make you creepy, does it?
She was 15 – or was it 14? – but she looked at least 20. See the problem with women now is they're all so bloody educated and they've got so many rights, they can tie men up in knots about the past and the police will bloody listen. Well, actually the police are beginning to listen, when pushed, and take it rather seriously. Soon, pervert, soon.
How do Saudi women get to the Ikea store? Exactly
Until this week, I viewed Ikea as largely a place where bored people went to throw bags of tealights on the floor, slurp meatballs and let their children run about emitting a noise like a fork in a lawnmower. Ikea wasn't a place to offend my feminist sensibilities. Sure, they offend my horticultural sensibilities when their giant Yuccas die before you're out of the carpark, and I can hardly forgive the 1990s when everyone's homes were full of vile balsa-wood CD towers, but they've never offended me as a woman. Until they permitted the Saudi Arabian Ikea catalogue to be published with all the women airbrushed out, leaving just scenes of men, looking at kitchen equipment with their children. Or pointing at storage solutions with an expression that seemed to say: "This type of thing, bedding, clothes horses, colanders, totally fascinates me!"
Maybe Ikea don't mind if Saudi women shop there. Maybe they don't mind if I shop there in Tottenham. Maybe they bowed down to Saudi patriarchal culture because, let's face it, without a man driving, the women can't get there or back in the first place.
Mary, Mary light contrary
Despite Mary Berry from The Great British Bake Off being so slim she possibly has to run around in the shower to get wet, she claims to eat up to 80 small pieces of cake within the filming of one episode. There have been 23 episodes so far. This woman has eaten 1,840 pieces of cake since the show began. Mary Berry is so slim that, aged 77, she can wear size small Zara bomber jackets made for teenage girls and look amazing. I ate a Greggs corned beef pasty last March and my body-con dresses groan and say, "Jesus Christ, are you kidding?" when I open the wardrobe. Mary Berry must have a pact with Satan. She's having her cake and eating it.
Join our new commenting forum
Join thought-provoking conversations, follow other Independent readers and see their replies