Kate Middleton in Bild: We should be outraged by all upskirt pictures
On both sides of the palace gates, these sorts of photos are used to bully and manipulate women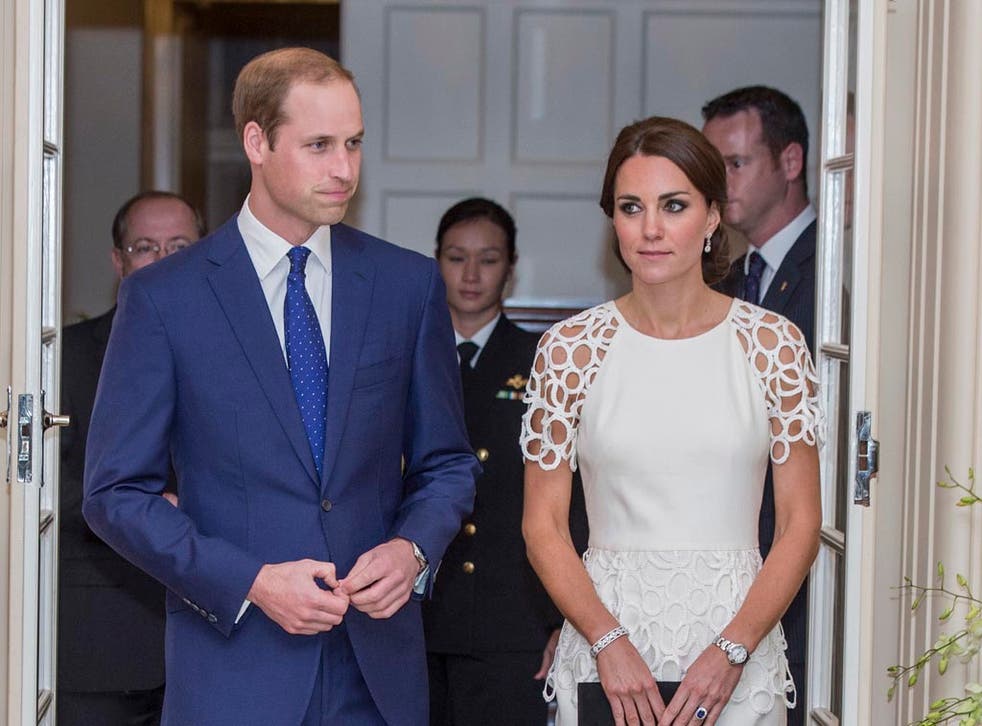 Regardless of the volume of Disney a girl's forced to endure, she'll generally grow up to realise that she's not a princess. In almost all scenarios this is a blessing. Life is, after all, about more than ensnaring Prince Charming and smiling unnaturally. Yet the outrage that's followed the recent snap of Kate Middleton's posterior shows that there's one exception: when it comes to upskirt photography, every woman should be treated like a princess.
The photo taken of the Duchess of Cambridge's bottom during her tour of Australia was published in the German tabloid Bild. Unsurprisingly, it's been met with indignation by the British media. But amidst the protracted hand-wringing that's taking place over the breach of royal privacy, the most important issue is getting overlooked: no woman, royal or not, should be subjected to this kind of harassment.
We've been given the facts. The dress that so disobediently yielded to the breeze was a £295 Diane von Furstenberg creation. Yet would there be such an outcry in defence of a woman wearing a miniskirt from Primark? While any actions that Kate may take are, of course, justified, a woman shouldn't have to be married to a prince to gain support after someone shoves a camera between her legs.
After all, upskirt photos don't just happen to the Duchess. Earlier this year, reports resurfaced of the man who was convicted in 2010 for taking pictures up women's dresses on the Boston subway. Another story told of a host of Californian school pupils taking similar snaps of their female teachers. When I was a 15, I saw a picture in a magazine of Katie Price, where her legs were drunkenly splayed and the white nub between her legs was labelled: "Ew! Jordan's sanny pad!"
It's clear, then, that on both sides of the palace gates, such photos are used to bully and manipulate women. Indeed, when the British press, conspicuous in their sudden show of moral supremacy, refused to publish the photos, a bidding war began between other media outlets across the world. Just like the pupils humiliating their teacher, so began a game where a women is nothing more than a commodity to be won.
Unfortunately, instead of using the Kate affair to discuss how such photographs objectify women, some publications have opted for lengthy analysis of other key issues, such as whether or not the Duchess was wearing knickers, and the manner in which she's cultivated such shapely buttocks. Commentators have even stepped in to offer sagacious fashion tips. Kay Burley, Sky News anchor, recommended that Kate buy "a six-pack of big pants." Others were confused by the fact that the Duchess has yet to copy the Queen and fit the hems of her clothes with "small lead curtain weights." What has the woman been waiting for?
These comments scream of the victim blaming culture in which we live. We are still part of a society that teaches women how to avoid being objectified rather than punishes the perpetrators. The problem here did not lie in the fact that Kate might be getting bored of pants, nor in her rejection of curtain weights. The lens of that photographer represents the distorted gaze of the whole world. That's what should be taking the slack.
Join our new commenting forum
Join thought-provoking conversations, follow other Independent readers and see their replies