Kim Jong-un has the best PR team in the world
The North Korean leader rules over the most brutal dictatorship in the world, yet all the West does is laugh at him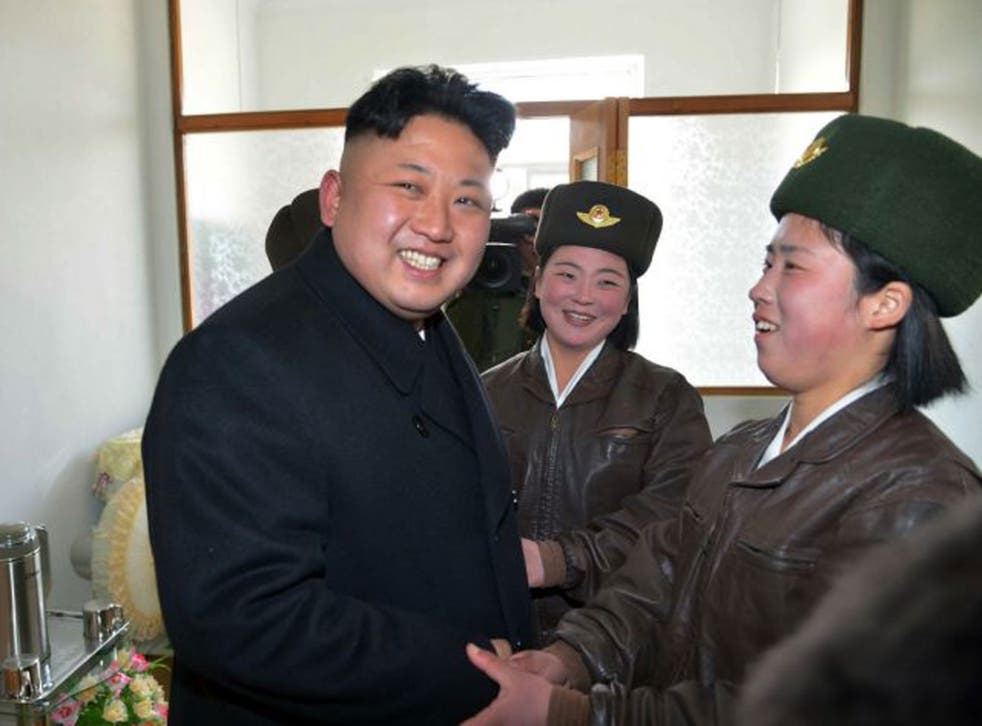 A couple of days ago footage of Kim Jong-un limping onto a stage emerged. It quickly came through to news sites, who snapped it up as the latest bizarre offering from a country social media editors have grown to love.
Chances are the first thing most people associate with North Korea isn't it's horrific human rights record but it's comical and portly leader, Kim Jong-un.
North Korea has become a national circus for us in the West, and a gold-mine for bizarre news stories. In recent months we've seen cheerleaders sent as a peace gesture; Kim on a submarine; Kim inspecting the troops; Kim's number two wishing the Queen happy birthday; and the north Korean government labelling Seth Rogan a "gangsta filmmaker" and his and James Franco's film The Interview "a wanton act of terror".
The result is a country shadowed by a farcical cut-out. It's easy to push the darker elements of the regime to the back of our minds because - look! - Kim's haircut is now mandatory for all medical students.
The accuracy of the claims later came into question, but it was too late. We were already laughing. It proved even further that the West's perception of the regime has become inseparable to its leader, when it should be focused on the realities of Kim Jong-Un's brutal dictatorship.
In February a UN Commission of Inquiry on human rights in the country stated that "the gravity, scale and nature of these violations reveal a state that does not have any parallel in the contemporary world".
Michael Kirby, who led the inquiry, compared the brutality of the regime to that of the Nazis. But in early March a video emerged of Jong-un laughing, surrounded by female pilots. He resembled a caricature of a dictator, and one that could be easily dismissed.
It's estimated there are between 80,000-120,000 political prisoners detained in four camps across North Korea, with thousands more imprisoned elsewhere. Witnesses testified to horrendous beatings, starvation and abuse. Children killed by dogs set upon their by guards too indoctrinated to care, mothers forced to drown their babies because of a belief in racial purity, and rape used as a torture emerged from the inquiry. Generations of a family can disappear into these camps, never to be heard from.
North Korea: Inside the Hermit Kingdom

Show all 110
Outside the camps, there are widespread food shortages - the government itself acknowledges 27 per cent of all babies are born stunted through malnutrition, yet refuses relief organisations access. Food is prioritised for those deemed "useful" at the expense of "expendable" groups. Military spending is prioritised, with the north conducting three military tests between 2006 and 2013.
Freedom of thought and movement are non-existent, with abduction a realistic worry - the inquiry estimated nearly 200,000 people (and children) were taken from neighbouring countries. North Koreans who do leave for China are often forcibly returned.
It's a golden age for information, but also for misinformation. The infantile rumours can run away with themselves, collecting an authority on the web which is hard to ever fully dispel. It creates a pleasant chimera, highlighting the ridiculous at the expense of the horrendous. It's easier to laugh at something (and more enjoyable too) than consider the implications behind it.
The latest clip of Jung-un limping is especially instructive. His grandfather and father both guarded their image carefully, seeking to constantly to best present themselves - why is the latest Kim not following their traditions? Experts suggest Jong-un may be nothing more than a figurehead, allowed to remain only as a justification for the regime's continuation while his father's lackeys enjoy their power.
Whoever is in charge, we need to stop laughing. Even if Jong-un isn't pulling the strings, we are allowing ourselves to be puppets amused by a horrendous regime whose brutality we cannot even begin to comprehend.
Join our new commenting forum
Join thought-provoking conversations, follow other Independent readers and see their replies