Lab mice can't help us in the fight against cancer
Curing cancer in mice is unlikely to lead to a breakthrough for humans. So why do we persist in carrying out bizarre and freakish experiments?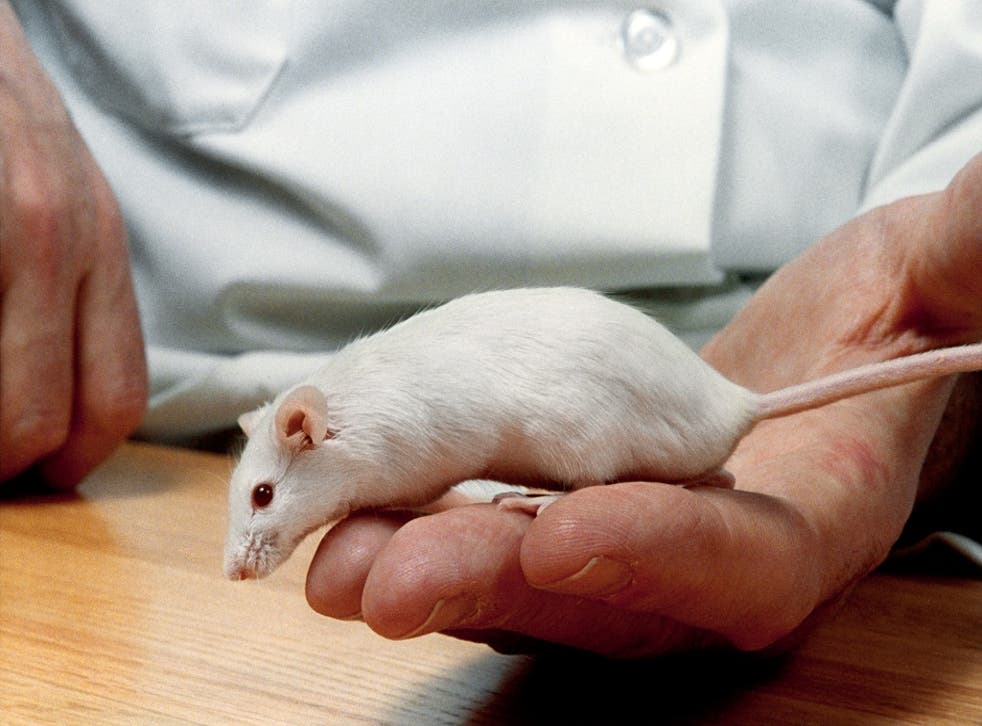 They tell us that sewing glass window panes into the bellies of living mice is a technical feat essential in our battle against cancer. It could help to develop drugs that prevent cancer from spreading and unlock those all sought after "secrets of cancer." Yet all the time this research has been going on cancer has reached epidemic proportions and is still killing more people than die of any other disease in the UK. It doesn't make sense.
This particular gruesome research provides scientists with a direct view of the path of cancer cells as they move around the body. In November 2012 the headlines read: "Tiny window in living mice shows cancer spread." Rewind four years to 2008 and the headlines go: "Window into mouse's chest reveals how cancer spreads." You could rewind for over ten years and find reports of near-identical research. In fact, experimentation on animals has grown particularly rapidly in the field of cancer research over the past century.
Read any press release that reports this medical research and they are all full of hyperbolic rhetoric. It is repeatedly described as a "breakthrough." These windows could play a "vital role" in developing drugs that block cancer from spreading, we are assured. It seems to me, however, that major breakthroughs in cancer research are announced virtually on a weekly basis.
We are constantly being promised ground breaking advancements, cures, treatments and answers to this terrible and deadly disease that we have all lost someone to. It is, admittedly, beguiling speak and fulfils its purpose of justifying this kind of savage cruelty to animals.
In blind faith, it is very hard for the public to read this spin and not accept the continuing use of animal models in grim experiments when we are told that animal experimentation is the only way to find cures. It may well sound awful but we are told it is "essential."
Yet why do these promises consistently go unfulfilled as the statistics show?
Technical success
Peter Kuhn, a cancer metastasis specialist at the Scripps Research Institute in California, described this achievement to the New Scientist as "a great technical feat". And there we have it. The long suffering mouse continues to be subject to all manner of invasive and inhumane experiments which serve, by the scientists own admission, technology rather than medicine. Tinkering around with live animals may well push the boundaries of novel freakish monstrosities that can be created in a laboratory but it does not advance human medicine and health.
Peter Kuhn went on to add: "It is really important to distinguish between cancer in a mouse and cancer in a human". This should come as no surprise given the fact that cancer treatments fail in preclinical trails more than almost all other drugs. It is quite rash therefore to claim that cancer research on animals including mice is so essential but then go on to doubt its human relevance altogether.
The last decade has seen a persistently low success rate for new cancer therapies and a string of costly failures: iniparib against breast cancer and recentin against colon cancer, are only two examples of many. Do mice, the animal most frequently used in cancer research, sound like such essential models now?
The distinction between cancer in a mouse and cancer in a human is indeed fundamental to the futility of this research. While we continue to cure mice of cancer - millions and millions and millions of mice - "they have never produced a single substantial advance either in the prevention or treatment of human cancer" , says Dr. Irwin Bross, former director of Sloan-Kettering, the world's largest cancer research institute. Meanwhile all that time, finances and other precious resources are being consumed and human lives continue to be lost. Why?
A broken model
Because there is something wrong with mice models. The mouse model of human cancer is only a very rough approximate model of the human version at best.
Mice don't even contract human types of cancer in the first place. They are stripped of their immunity, a system that is highly active in the course of cancer in humans, and they are injected with a strain of genetically engineered cancer cells.
This doesn't accurately replicate the disease or serve as a reliable model of how the disease occurs in humans. In addition to these more apparent failings in mice models another significant reason why mice provide such poor models is because of the evolutionary process called gene expression. Put very simply, mice genes behave differently to human genes. No amount of technological tinkering in a research laboratory can make a mouse gene overcome 140 million years of evolution and behave like a human gene.
The troubling reality is that if this research continues for another decade or another century, and we continue to fund it, it will never lead to that elusive quest in human medicine that is the cure to human cancer. Creating Frankenstein like mice in laboratories is certainly evil but it is certainly not essential.
Join our new commenting forum
Join thought-provoking conversations, follow other Independent readers and see their replies