Letter from the Political Editor: Mr Cameron is going in all guns blazing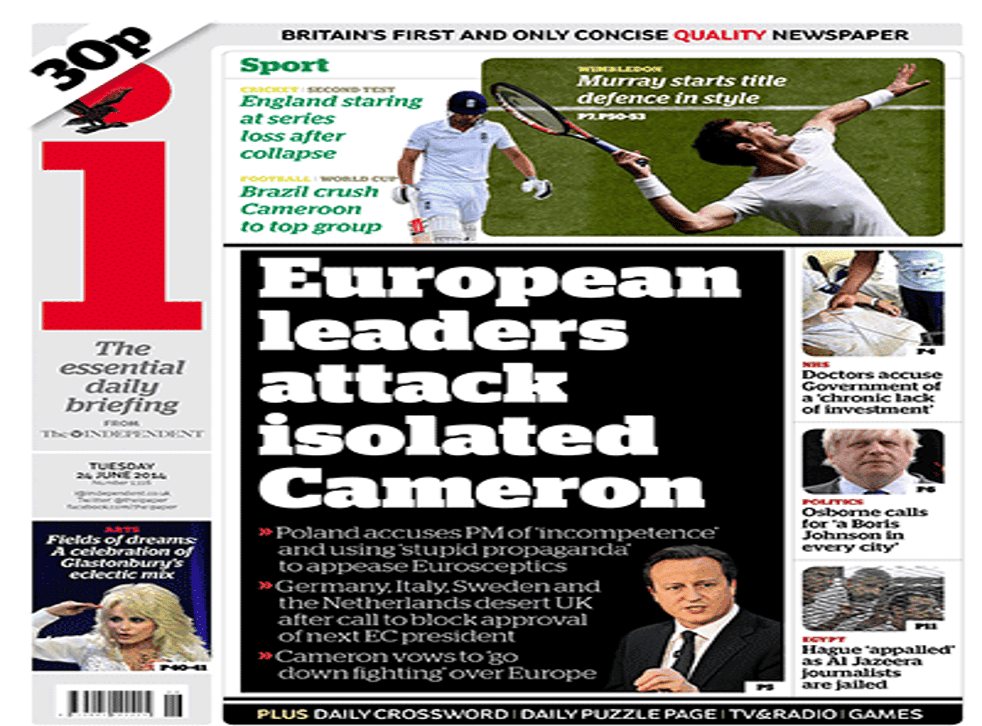 On Thursday, European Union leaders will gather at Ypres in Belgium to commemorate the 100th anniversary of the start of the First World War. But the solemn occasion will be overshadowed by another battle – over who should land the top job in Brussels this autumn.
David Cameron has gone out on a limb to try to halt the clear front-runner – Jean-Claude Juncker, the former Prime Minister of Luxembourg. He has the support of the European Parliament and most of the 28 EU national leaders.
Mr Cameron regards Mr Juncker as an old-school federalist and the wrong man to lead the EU when it needs reform. He had good reason to believe other leaders – notably Germany's Angela Merkel – would rally behind him, but has been left increasingly isolated.
Another leader would back down now. But that would look weak and appal Conservative Eurosceptics. So the PM will either go down with all guns blazing or pull off an unlikely last-minute triumph if other leaders baulk at appointing a Commission head who lacks the support of one of the EU's major countries.
Mr Cameron is adamant that a vital principle is at stake: the boss in Brussels must be chosen by national leaders, not the European Parliament. He is right.
But if Mr Juncker gets the job, Mr Cameron's high-profile campaign against him will hardly boost Britain's chances of winning a good deal when the PM renegotiates its membership terms ahead of the 2017 in/out referendum he has promised. If Mr Cameron loses his battle against Mr Juncker, Britain may have taken another step towards the EU exit door.
Join our new commenting forum
Join thought-provoking conversations, follow other Independent readers and see their replies