Lord Ashcroft has unwittingly shone a light on the corrupt heart of politics
The peer still seems to believe that the moolah he'd given the Tories was enough to get him a ministerial Jag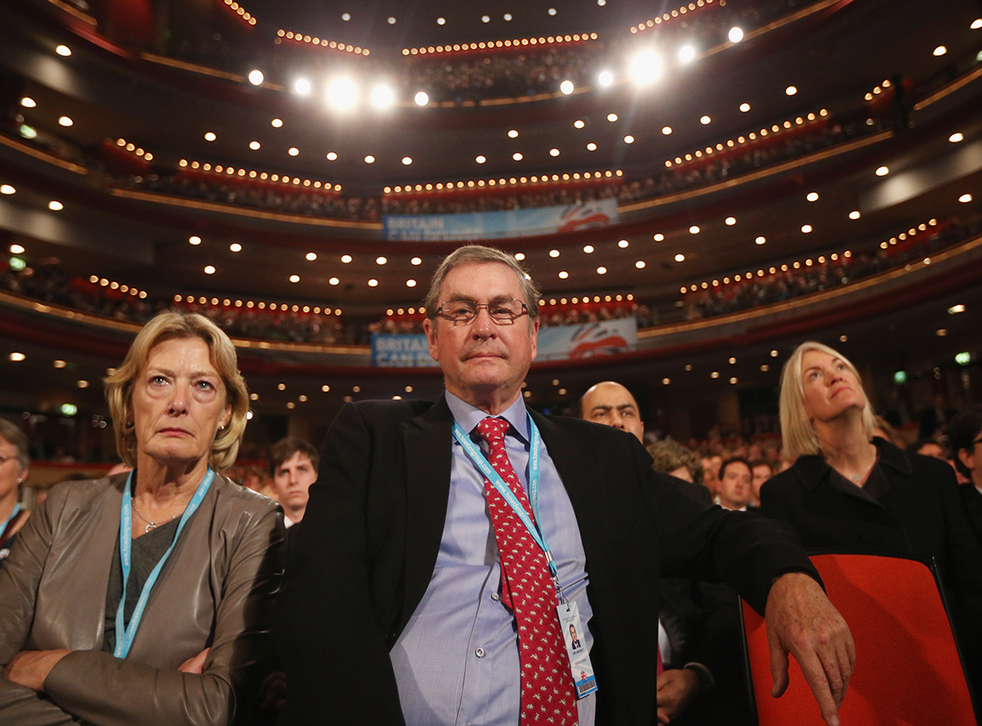 So much has been written and said about Michael Ashcroft's biography of David Cameron, and yet so few people have turned their gaze to the real scandal brought to the surface by this piece of political agitprop. Not the question of whether the pig story is a porky. Or if the PM was once at a party where Class A drugs were being shared around. Or even the stunning allegation that Mr Cameron may be a bit posh. No, the most shocking aspect of this book is the light it shines on our corrupt, iniquitous, anti-democratic political system.
In the midst of the general tittle-tattle, the rumour mongering and the character assassination dressed up as revelation that have preoccupied the nation these past few days, it seems odd to me that no attention has been paid to one of the central issues of Lord Ashcroft's book. Which is: how is it even possible that a massively rich man can apparently buy his way into a position of political influence?
Apparently, Ashcroft was motivated to write the book because David Cameron reneged on a promise to give him a top job in government if the Tories won the 2010 election. Once in No 10, Cameron clearly had second thoughts, perhaps deciding that to introduce a controversial figure such as Lord Ashcroft into the centre of government might not be his smartest move.
It should be remembered that Ashcroft, who has donated £8m to the Conservative Party, was ennobled in 2000, an appointment which sparked a public outcry when it emerged that the newly minted Baron was in fact a "non-dom" who also had Belizean citizenship. Through the Cabinet Office, he issued a statement that he would take up permanent residency in the UK and pay the full whack of UK income tax. Ten years later, it was revealed that he still hadn't made good on this.
And yet Ashcroft still seems to have believed that the moolah he'd given the Tories down the years and the fundraising work he had undertaken was enough to get him a red box and a ministerial Jag. We have become almost blasé about cash for honours, but am I alone in being scandalised by the thought that Lord Ashcroft believed his application for a job helping to run the country could be facilitated by bank transfer?
Politicians can be heard lamenting the fact that public trust in the democratic process is being eroded, and they largely blame the media for this. It's true that we have an unhealthy interest in personality politics and gossip, and this diminishes proper affairs of state. This week's feeding frenzy is a good example of this (a friend of mine, who was at the Chipping-Norton-set parties that David Cameron attended, has been called by a variety of newspapers asking him to confirm a number of different scurrilous rumours about the PM and drugs).
But no one brings politics into disrepute better than politicians, and the idea that someone who paid millions to his political party, but whose tax status allowed him to minimise his UK tax bill, should expect (no less) a senior government post – and that we appear to accept that this is the way we do business these days – is surely the most demeaning "revelation" that comes from Lord Ashcroft's tawdry tome.
David Cameron's biggest controversies

Show all 8
Join our new commenting forum
Join thought-provoking conversations, follow other Independent readers and see their replies