Losing Britain's libraries: The places where we discover books are imperiled like never before
More people visit one than bother to vote in the General Election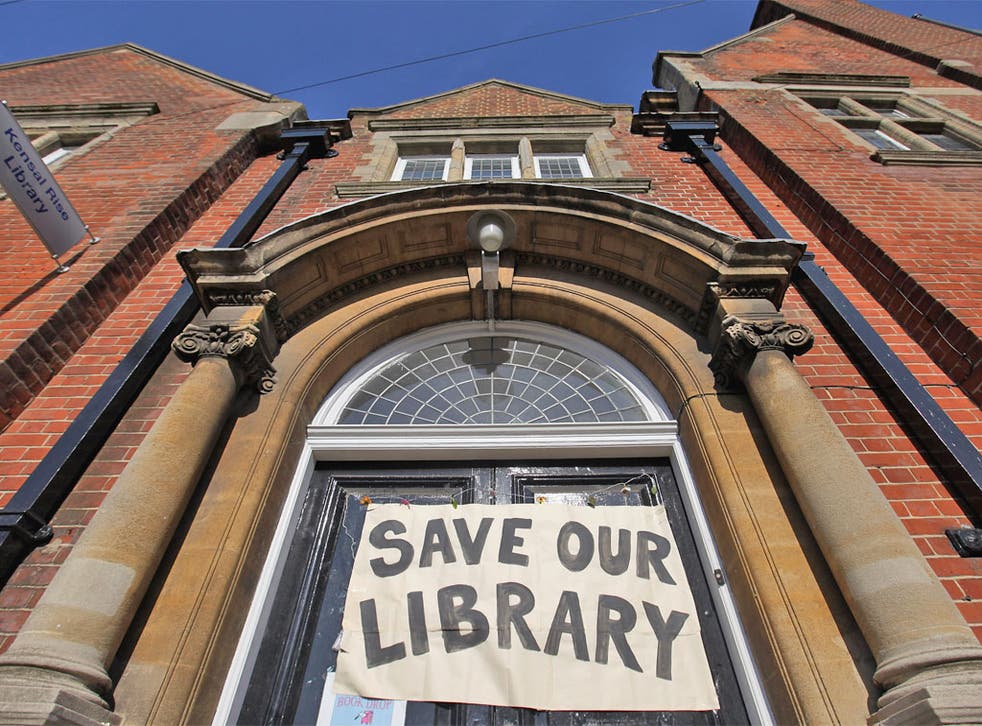 Last week The Bookseller published the following words on its cover. "The public library network could reach a tipping point before the end of the year where we have lost a level of service that we will never be able to get back . . . We really are in a state of emergency." The words were spoken to us by library campaigner Laura Swaffield, and reflect a sense of alarm and urgency about our libraries that is sadly not shared by the current coalition Government. A tweet of this front-cover I published on Friday has since been retweeted more than 1,000 times.
Why is this important? One of the lies written about libraries is that they are under-used and uncared for by the public. In truth the number of people who use libraries is enormous: the last set of statistics showed that 263m books were issued in one calendar year, arising from 288m library visits. More people are interested in visiting their local library than bother to vote in the General Election.

Current libraries minister Ed Vaizey thinks differently, of course. In announcing yet another review into the service earlier this month, he stated: "Reports of its demise appear with weary predictability, but are entirely unfounded." The words may come back to haunt him. Vaizey is nick-named e-Vaizey by library campaigners. Before the last election he was vocal champion of the service, chastising the previous administration for failing to intervene when local councils shut their local branches. Since taking power, he has intervened not once, despite the accelerated rate of closures driven by the government's austerity programme.

It was no surprise then that this latest government-initiated review received a mixed welcome from those working within the publishing business. However, we cannot give up the fight. A review signals an ongoing conversation and that, at least, is a small victory. The fact that this review has been jointly commissioned by the Culture Department and the Department for Communities & Local Government is also promising. Although the government is charged with 'superintending' libraries under the 1964 Public Libraries and Museums Act, it is local authorities that hold the purse strings.


In the same issue of The Bookseller, we also report that the number of independent bookshops has fallen below 1,000. The places where we discover books are imperilled like never before. We won't know the true value of these spaces until they disappear. In the meantime, however we do it, let's fight to keep them open.
Philip Jones is editor of The Bookseller
Join our new commenting forum
Join thought-provoking conversations, follow other Independent readers and see their replies