Manifesto: You donated the money, now we tell you how it will be spent
Every penny you gave will go directly into projects in the field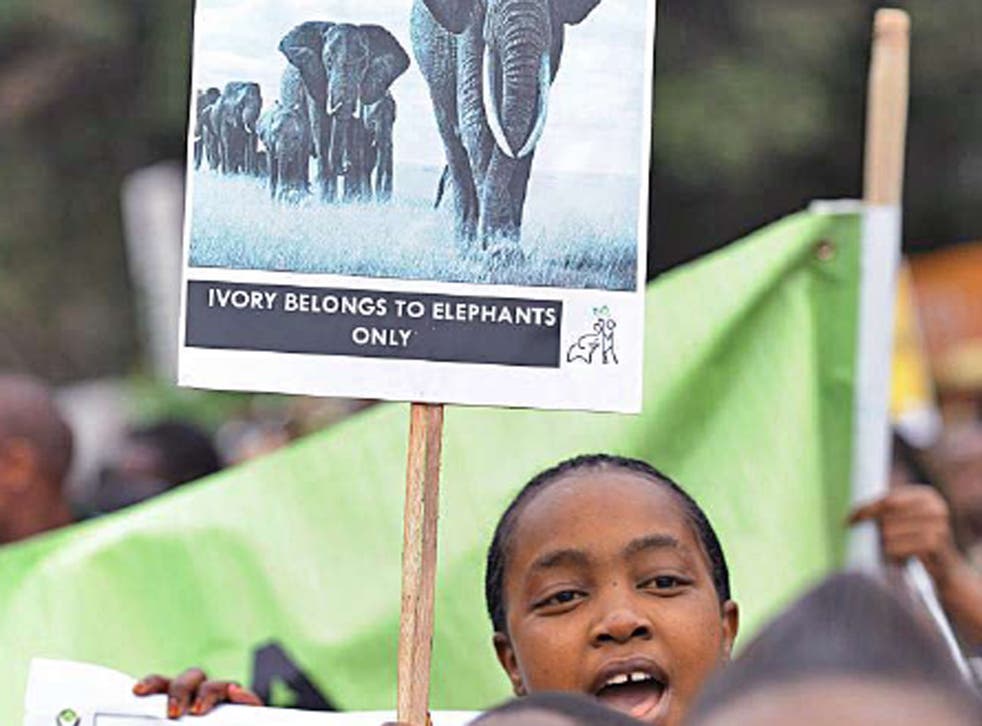 The Elephant Appeal has been the most successful campaign in The Independent's history, raising more money for this urgent cause than any other campaign since the paper's foundation.
This has been due to the generosity of you – our readers – who have so far helped raise some £450,000. The money is continuing to come in so it is hoped to top half a million pounds before the appeal finishes.
Every penny will be spent on projects in the field through our charity partner, Space for Giants. New teams of rangers are already being recruited and put through rigorous training due to our readers' donations.
This, however, is only the start. In the coming months, and years, the money will help ensure:
1. Local communities will be brought into the conservation fight:
The people who live in poaching areas provide the best intelligence on poaching activity. Programmes will educate them about wildlife devastation and its impact on local economies, not least the effect on tourism.
2. Boots on the ground:
With poaching gangs now often working on behalf of criminal networks seeking to reap vast profits from the illegal sale of ivory and other animal parts, conservationists face an increasingly well-organised and well-equipped enemy.
Extra teams of rangers operating in central Kenya will help protect animals in safe-havens.
3. More is known about elephant migration habits:
GPS tracking collars enable herds to be tracked. This not only gives early-warning if elephants approach poaching hot-spots but helps prevent conflict with local farmers and protects their crops.
4. The establishment of a new conservancy:
The final steps are being agreed to secure a new conservancy in central Kenya that will have the latest high-tech security apparatus to keep the animals within its borders safe. This will help ensure herds of elephants will be safe, forever.
___________
As well as our readers, a generous donation was received from the Prudential, while artists such as Damien Hirst, the Chapman Brothers and Tracey Emin kindly donated specially created artworks to be auctioned off for the appeal. The Gertler Family Foundation – which is the largest charitable organisation in the Democratic Republic of the Congo – also generously backed the campaign as part of its efforts to protect and re-introduce wildlife to central Africa. Previously, the foundation had helped rebuild several hospitals in the country and supported a number of schools, as well as assisting in the supporting of an agricultural training academy to teach modern farming techniques in Kinshasa.
Recently, however, it has also begun discussions with Brooklyn Zoo, which has an advanced elephant breeding programme. There are at present almost no wild elephants in the DRC as they have been poached almost to extinction. It is now hoped they can be reintroduced into protected areas.
The foundation has also been a long-term supporter of Lubumbashi Zoo, which had fallen into decay as the country descended into chaos. It has been restored into a functioning zoo again with its animal habitats and buildings rebuilt.
Join our new commenting forum
Join thought-provoking conversations, follow other Independent readers and see their replies