Massive anniversaries await us in 2015 – here's how to celebrate
A faithful recreation of the Viking invasion seems unfeasible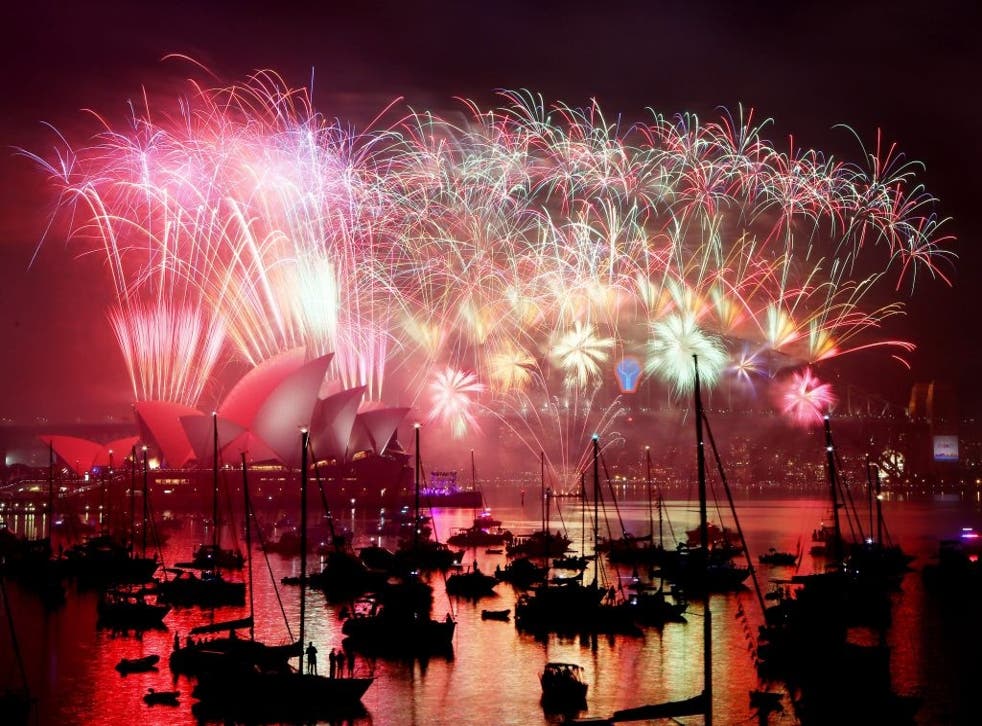 Today, 1 January, as you probably know, is the 30th anniversary of the UK's first-ever mobile phone call – celebrated a few days later by the first public call, made by Ernie Wise, who rang Vodafone HQ in Berkshire from St Katharine's Dock in London, probably to complain that the signal was rubbish and the keyboard the wrong size. It was a key moment in cultural history. But is its birthday worth celebrating in 2015?
In any other year it might be thought noteworthy (although then, of course, it wouldn't be the 30th birthday, would it?) but in 2015 it pales into insignificance beside other historical birthdays. Do you realise it's 200 years since Waterloo, 600 since Agincourt, 1,000 since the Viking invasion? These are massive anniversaries, looming like monoliths on the highway of 2015, and they demand epic and respectful commemoration.
We're really good, in the UK, at marking historic birthdays. I don't think any other nation could have dreamed up Paul Cummins and Tom Piper's installation of 888,246 poppies in the Tower of London moat, to mark the start of the First World War in a way that was both dignified and wildly popular. But will we be able to commemorate the big anniversaries this year with similar aplomb? Let us look at what we're up against.
The Viking Invasion, summer 1015. Cnut, son of charismatic-sounding Sweyn Forkbeard, led the task force: 200 longships carrying 10,000 scary-looking warriors from all over Scandinavia, in spiked headgear. They landed at Sandwich and Frome, before laying waste to Dorset, Wiltshire and Somerset. King Cnut brought years of prosperity, but his successes were eclipsed by the Norman conquests. How should we celebrate? A faithful recreation of the invasion seems unfeasible. Maybe some T-shirts bearing the legend: "I HEART CNUT." Or perhaps a Vikings-In-Sandwich sandwich? Or a memorial Danish pastry?
Magna Carta, 15 June 1215. The "Great Charter" was signed at Runnymede, Surrey, as a peace treaty issued by King John to stop rebel barons grumbling that royal powers should be curtailed. Much of the text was deleted, and only three clauses became law, but it's still a big historico-legal moment. How to celebrate? The British Library, Lincoln Castle and Salisbury Cathedral all have copies and are mounting exhibitions and "Magna Carta trails". Expect also a film tie-in, Get Carta!, with Michael Caine as King John and Mark Strong and Ralph Fiennes as sneering barons, plus a thin, alcoholic-honey memorial beverage called Runny Mead, and lots of stupid cruise-ship adverts that promise "Great Charters!"
Agincourt, 25 October 1415. It's 600 years since 9,000 British men-at-arms and longbowmen, sick with dysentery and tired from marching, defeated superior numbers of French nobility, led by prominent noblemen from Armagnac. They began by invading France in August: one reason for the conflict was apparently that the French, while negotiating a dowry with which France's Princess Catherine could marry Henry V, made the king an "insulting" gift of tennis balls. And thanks to the archers' skill, it was a decisive victory. How to celebrate? English Heritage is centring the festivities at Portchester Castle, Hampshire, where the invasion force gathered. But there's nothing to stop enterprising travel firms organising a few thousand tourists – many, perhaps, from archery clubs – to invade the Pas de Calais in late October, neck magnums of Armagnac and taunt the locals by bombarding them with (British) tennis balls. I can't see anything wrong with that, can you?
Waterloo, 18 June 1815. Two hundred years ago, Napoleon's all-conquering army was defeated in the Belgian town of Waterloo by an Anglo-Prussian army led by the Duke of Wellington and General von Blucher. In 2015, the celebrations by historical societies seem to focus only on the Duke. There will be exhibitions and talks about him at Apsley House, the mansion bestowed on him after the battle by a grateful nation. But that's not terribly exciting, is it? How about an installation of several thousand Wellington boots, one for every English soldier killed in the Battle, ranged across the main concourse of Waterloo Station. Yes, it seems obvious, but why has nobody suggested it yet?
Alice's Adventures in Wonderland. It's 150 years since the first publication of Lewis Carroll's immortal book, on 26 November, 1865. The Story Museum in Oxford will hold an "Alice Day" on 4 July, offering storytelling, promenade theatre and Alice-themed walks and talks. But shouldn't an enterprising Oxford gallery mount an exhibition of Carroll's famous photographs of Alice and several other pre-pubescent girls, posed either naked or in ripped "urchin" street garb. Or would that count as endorsing very historical child abuse?
Agatha Christie, born 15 September 1890. Had she lived, the great crime novelist would have been 125 years old in September. Celebrations planned by the South Devon tourist people (who describe the area as "the English Riviera", as in "Christie was born in the Riviera town of Torquay…") include September's International Agatha Christie Festival, and visits to her home, Greenway. But isn't there a case to be made for "Agathaville" – a theme park whose prowling denizens offer visitors shameless caricatures of fat and fussy Belgians, feisty English gels in polka-dotted frocks, rich Americans called Hiram Q Vanderbilt and mysterious Russian emigres who emanate a slight whiff of bitter almonds?
The First World War (again), 1915. Tricky one, this. It's 100 years since the first deployment of chlorine gas, the first Zeppelin raids and the war's most egregious use of imperial cannon fodder, namely the sacrifice of Australians at Gallipoli. Hard to see how any of them could be commemorated with much enthusiasm. Although the concept of a Virgin Zeppelin is interesting…
Dunkirk, 27 May to 4 June 1940. The great wartime retreat of thousands of allied soldiers, saved from certain doom by a flotilla of small boats. It was planned in wartime tunnels under Dover Castle, so the 75th anniversary is offering visitors a look at the operations rooms. But there should also be loop viewings of the Dunkirk scenes from Mrs Miniver (Hollywood's schlocky tribute to the British home front) which show Mr M going off to do his bit. And you'll be spoilt for the number of enterprising chaps ready to give you a commemorative ride across the Channel, in a "typical wartime" dinghy or row boat, for £300 or so.
VE Day, 8 May 1945. Victory in Europe Day marked the partial ending of the war, although it wasn't all over until August, with the bombing of Hiroshima and Nagasaki. There may be street parties all over the nation this summer, as there were in 1945. War memorials in a thousand towns will be festooned with new tributes. And opportunistic men will stride around in vintage soldier uniforms, in the hope of being kissed by compete strangers all day long. The British do this sort of thing so well. Happy New Year!
Join our new commenting forum
Join thought-provoking conversations, follow other Independent readers and see their replies