Menstruation is one of our final taboos, but Heather Watson has just made it a lot less awkward
The British number one's candid explanation for her recent loss has opened up a long overdue debate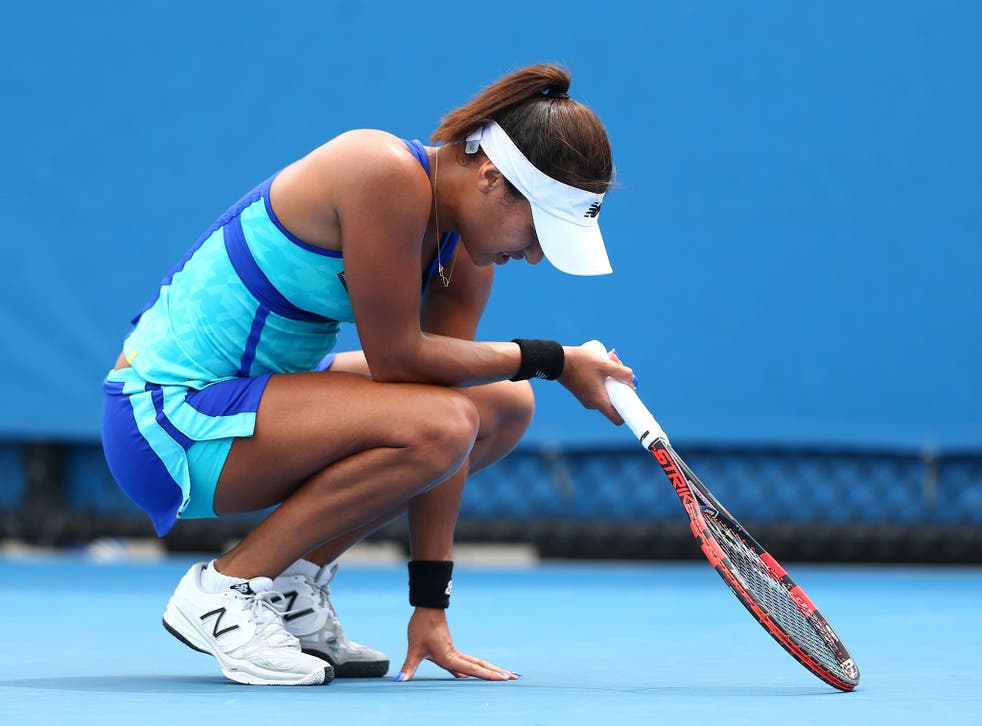 When sportspeople encounter defeat, the same explanations tend to come up. For this reason, new ones always catch the eye, and it happened this week when Britain's No 1 tennis player, Heather Watson, was beaten in the first round of the Australian Open.
Two years ago Watson's career was interrupted by a bout of glandular fever, so when she said she had felt light-headed and lethargic on the Melbourne court, the interviewer probed her for details. Could the glandular fever be returning? In fact, it was a lot simpler than that. "I think it's just one of these things that I have, girl things," she said. "It just happens."
Watson's admission that she wasn't able to perform because of her period is a first, and has opened up a huge debate on menstruation in female sport. In my opinion, it's one of the last taboos to be smashed.
I had many similar experiences when I played professional tennis. Funnily, one of the worst was in the 1980s, when I was also playing in the Australian Open. I suddenly felt very dizzy and had to leave the court. I didn't feel like I could talk about why I had to do this. Like so many other female athletes, I suffered in silence.
Strangely, not much has changed in the past 30 years. When I say it's the last taboo, I mean it. We can talk about all sorts of other things now, yet menstruation has always been kept under wraps. It's never something men want to hear or talk about, as it makes them squirm. And why do they need to know anyway.
But it would help if they at least understood. If you're a man who doesn't have any idea what it's like, and want to, then imagine someone blowing your stomach up with masses of air until you're incredibly bloated. Then imagine having really bad cramps running right down your legs, and feeling dizzy, like you've just run up a mountain. Then get someone to hammer your back with a big mallet, so you have a thumping pain that doesn't go away. Now try imagining what it would be like to play any professional sport feeling like this.
I guess it's not a very nice subject to be talking about because of what it is. Even though it's a natural bodily function, it's not something that many people want to talk about in graphic detail. And I don't actually blame them. I don't think men should be forced to talk about something if they don't want to; it should be up to the individual.
But the response to Watson's proves that it's a topic that women are dying to talk about it. And the more we do this, the easier it will get for female athletes.
Annabel Croft is former British number one, and the co-founder of Diary Doll, which specialises in protective underwear for women, assisting periods, pelvic floor and post-maternity
Join our new commenting forum
Join thought-provoking conversations, follow other Independent readers and see their replies