The Met chief is caught in the crossfire between Boris Johnson and Theresa May
Home Affairs: Sir Bernard Hogan-Howe has the country's most political, and arguably its toughest, policing job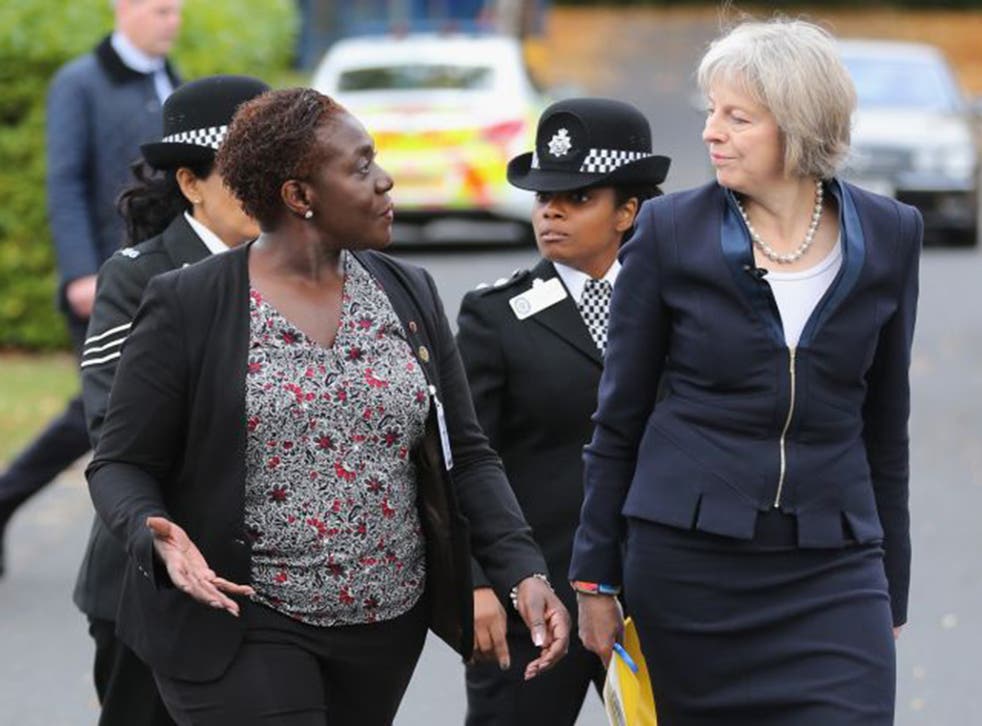 Running Scotland Yard is arguably the country's toughest policing job. Without doubt it is the most political.
As well as the challenge of maintaining law and order in western Europe's largest city, Sir Bernard Hogan-Howe has to keep the confidence of both Home Secretary Theresa May and Mayor Boris Johnson.
Sir Bernard, whose two predecessors as Metropolitan Police Commissioner resigned in acrimonious circumstances, has had to tread particularly carefully through a political minefield because of the intense rivalry between his two bosses. He responded by adopting a relatively low media profile as he set about restoring the reputation of a force battered by crises.
His approach appeared to work, but there have been recent signs of a froideur creeping into his relationship with Mrs May, even raising questions over whether his contract might not be renewed next year. There has always been potential for conflict because of her sympathy for suggestions that responsibility for the fight against terrorism should be switched from the Met to the National Crime Agency.
Ms May averted a clash with the commissioner and senior officers on the issue when she backed off from ordering a review of counter-terrorism policing. But she showed no qualms about provoking a row in July when she rejected the application from the Met and Mr Johnson to deploy water cannon on London streets, in a snub both to Sir Bernard and to her rival for the Tory leadership. Her decision left City Hall more than £200,000 out of pocket after it bought three cannon that it now cannot use.
The normally media-shy commissioner raised tensions with the Home Secretary last week by going public with his worries about the threat of £1bn in cuts to London's policing budget.
Ms May has always argued that police chiefs should be able to make savings without affecting the quality of the service to the public. But Sir Bernard told the London Evening Standard that the loss of up to 8,000 officers could make the city less able to cope with a terrorist outrage and warned: "We are having to face today's and tomorrow's challenges with resources going back to the 1970s."
Ms May then took a swipe at Scotland Yard's handling of its investigation into rape allegations against the late Home Secretary Lord Brittan. In a pointed rebuke to the Met for failing to inform him before his death that he been cleared, she said officers should tell suspects in a "timely way" if they are not going to face charges.
Today she accused Sir Bernard of a "knee-jerk" reaction by boosting the use of stop-and-search in response to knife crime. The Met retorted that she had "misunderstood" his approach and that "nothing could be further from the truth".
The exchanges leave relations between the Home Office and the force at their lowest point since he took up his post four years ago. An unanswered question is whether Boris Johnson decides to speak up in support of Sir Bernard on stop-and-search.
Rick Muir, director of the Police Foundation think tank, says: "There's a concern the commissioner might get sucked into a wider political battle. That would be most unfortunate." With talks underway on a new three-year contract for Sir Bernard, there are fears he could become the collateral damage in that battle.
Join our new commenting forum
Join thought-provoking conversations, follow other Independent readers and see their replies