Mohammed Emwazi: Isis want you to buy into myth of Jihadi John
If we vilify the bogeyman we risk missing the underlying problem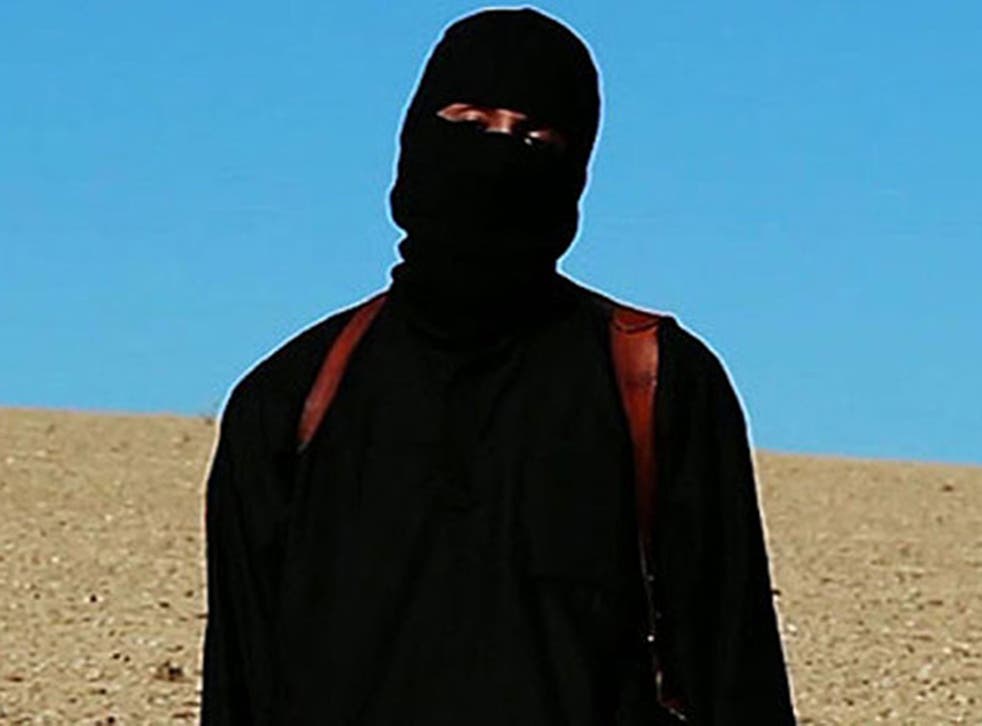 The mystique surrounding so-called Jihadi John should not shape our response to the news that the Isis fighter widely assumed to have carried out numerous atrocities has been named as Mohammed Emwazi, a Briton of Kuwaiti heritage from West London.
Anti-Isis demonstrations across Europe

Show all 10
Unmasking this myth should make Emwazi human again, but how is that possible when he has dehumanised himself to the rest of the non-jihadist world by committing such unspeakable crimes? The truth is that at some point, this antithesis of vulnerability was once vulnerable to radicalisation. For Emwazi, this started long ago with efforts to travel to Somalia to join Al Shabaab.
It is clear that CAGE, an Islamist organisation, had significant contact with Emwazi before he travelled to Syria to join a jihadist organisation in 2012. Their relationship with him has shaped the media response to his unveiling, with focus, as you might expect, on the security services' interest in Emwazi after this earlier attempted jihadist trip, and his sympathy for convicted female terrorist Aafia Siddiqui. These two grievances are often exploited in the radicalisation process, and may have been leveraged to influence Emwazi to go to Syria.
Fingers must be pointed at CAGE for failing to prevent Emwazi's escalation to violent radicalisation. Understanding the role of grievances as triggers in the radicalisation process, and having a relationship with Emwazi, CAGE had a responsibility to intervene. My organisation, Quilliam, remains committed to upholding human rights in all counter-terrorism legislation and policy, but believes it is possible to do this without reinforcing the Islamist ideology, or promoting jihadist aims.
To truly counter extremism, we must stop feeding jihadist radicalisation. This is abundantly clear in the necessity to uphold human rights and to maintain the moral high ground, to stop giving the opportunity for grievances to be exploited by radicalisers. So too, must we stop pandering to the Isis media strategy by being in awe of the brand. Finally, we must be harsher on CAGE, who are counter-productive in counter-extremism work, more arsonists than firefighters.
Our civil society strategy must tackle the jihadist ideology by upholding British values. And these values are important too when we choose our counter-extremism partners, for I fear that failure in this regard can be more detrimental than anything
Join our new commenting forum
Join thought-provoking conversations, follow other Independent readers and see their replies