Momentum has shown that politics is changing, whether the gatekeepers like it or not
Trust in traditional politics is low, and institutions are brittle, but community groups are springing up all over the place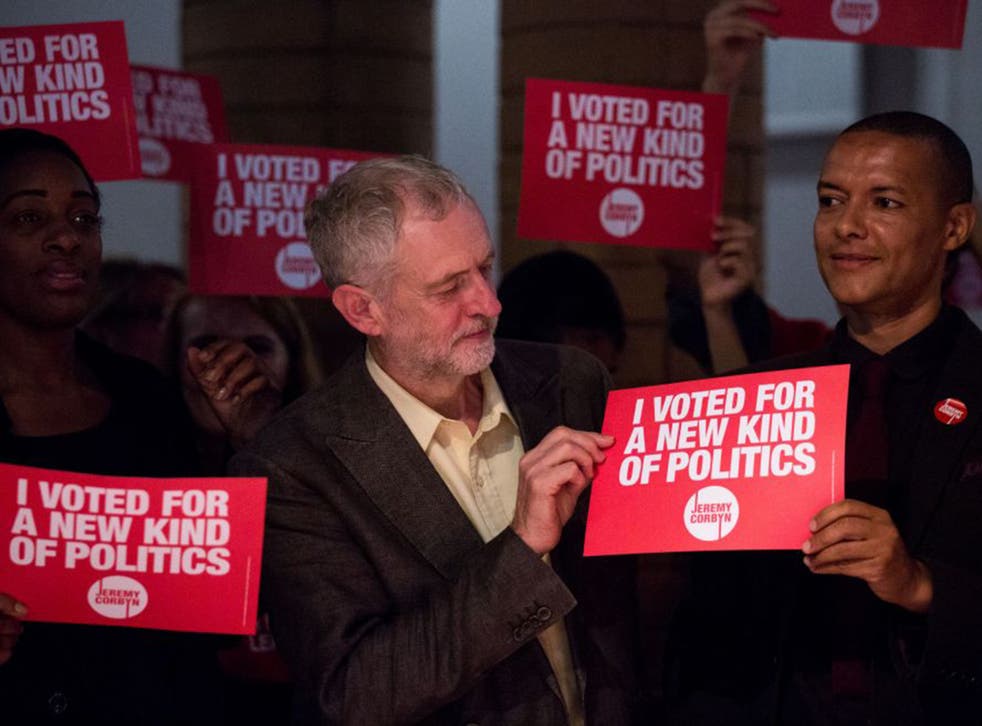 I believe three things about British politics. One, the public hates Westminster. Two, three big things happened in 2015 in British politics that show how it's changing. Three, the political class don't understand points one or two.
The third big shock to the political system of 2015, Jeremy Corbyn's landslide election as Labour leader, produced Momentum, the grass-roots network for which I'm a national organiser. (The other two shocks were the SNP's 56 seats and Ukip's nearly 4 million votes in the general election.) Predictably, Momentum is poorly understood by a political establishment who just can't quite understand what happened last year.
Politics is changing whether the gatekeepers like it or not. Trust in traditional politics is low, and institutions are brittle, but community groups and activist networks are springing up all over the place. Politics is facing a crisis of inclusion; we want in and often don't feel welcome.
Labour is well placed to tap in to this emerging spirit of the age. We have a membership surge, a leader with a vision of a new participatory democratic politics, and Momentum, an energetic grass-roots network that seeks to straddle the divides between party, labour movement and social movements.
Only a fraction of Labour's 400,000 members are active in the party; a frustration I hear from members across the country is how they can't get involved in ways that suit 21st-century lives and organising. Labour's political technology (branch meetings, committees, confusing language and endless motions) is from a different age. If we are to become a mass party, campaigning and organising in the heart of every community, we must be open to this new energy in society, which Momentum, in part, represents.
But it goes both ways. Campaigners outside Labour should engage with the party, understanding the necessary breadth of our tent. New members should get involved with their local parties; it's hard to make the party more open, participatory and activist if we don't show up.
Stella Creasy, the campaigning MP for Walthamstow, says Momentum is "draining the very energy from our political process". Of course, we are disappointed by her comments. We, like her, with her excellent, successful, locally driven campaigns, are growing the activist base of the party and progressive forces in society.
Momentum already has 120 local action groups and is setting up groups to campaign on particular issues, such as the NHS. Next week, we will launch membership to our organisation.
In the coming weeks, we will campaign in May's elections, expand local initiatives, and bring people together to campaign on the issues that matter to them. We hope that Creasy and others will see the need for Labour to carry on the process of change that started with Jeremy's election and the positive role Momentum can and is playing. But if some attacks still come, we won't be surprised. Change is a difficult process for some.
There is always room for improvement, but those on the progressive end of politics should grasp this opportunity to transform society in the interests of the overwhelming majority. Jeremy Corbyn is a leader of integrity who exposes this government's cruel politics and provides far-sighted political judgement. Shadow Chancellor John McDonnell is building Labour's economic credibility and strategy for a future we can all be proud of to replace Osborne's failed plan. It's working. Look how the national conversation on welfare and the economy has changed already.
There is an incredible energy and dynamism at the grass roots of society. Labour should embrace the future and welcome it in. Momentum will do its bit, building grass-roots power and helping Labour become the transformative governing party of the 21st century.
The author is a leading organiser of Momentum
Join our new commenting forum
Join thought-provoking conversations, follow other Independent readers and see their replies