Museums should market their obscure objects of desire
Plus; the book with the phantom plot and a camping film that hasn't been pitched correctly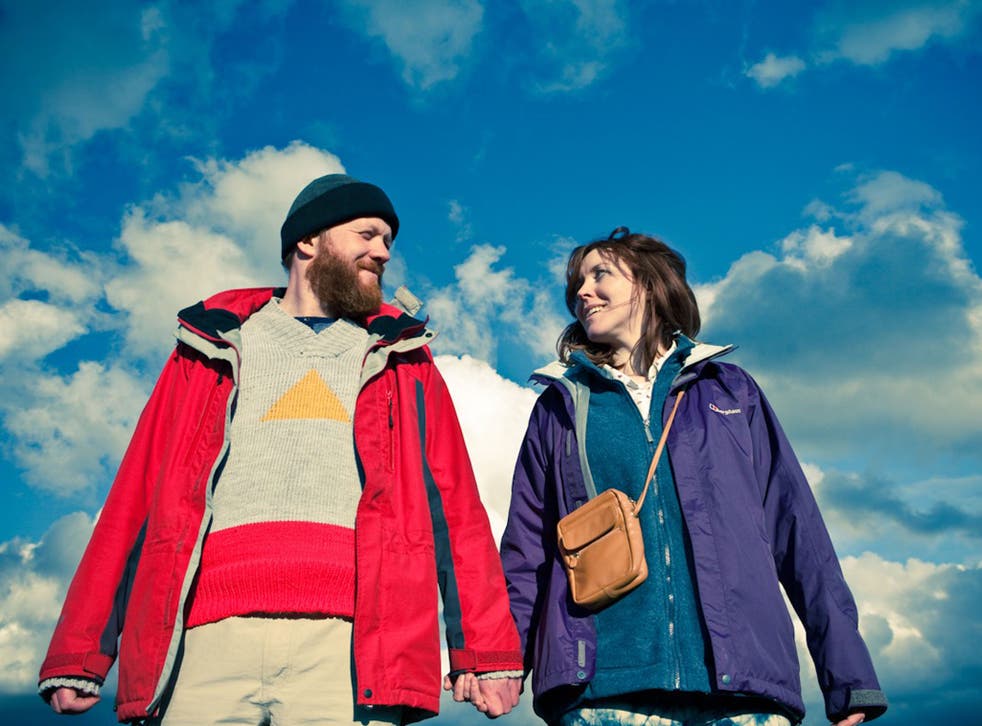 I once defined an exhibition, in these pages, as a display of objects you can't buy followed by a display of objects you can. I was being mildly peevish at the time about the mercantile aspect of modern museum culture, and that faintly comical moment, when you visit a new exhibition, when you find out just how ingenious the buyers have been in tracking down plausible spin-off merchandise. Will it be a tea towel and postcard job (always a kind of confession of failure)? Or will someone have gone the extra distance to source something spectacular?
Recently, though, I found myself hankering after a shop that wasn't there. It happened when I visited the Victoria and Albert's new furniture gallery, the most recent of their refurbishments. It's rather good – full of instructive displays about furniture-making techniques. But it also contains ancillary displays that showcase the work of particular designers and makers, and one of these had made me greedy. I found that I wanted an Orkney chair, a traditional design that uses woven straw for the backrest as well as the seat. I don't actually have a suitable place to put an Orkney chair, but that's often how it is with these sudden impulses of acquisition. And since David Kirkness, the maker, died in 1936 I wasn't sure how I'd go about getting one.
It's not supposed to be very seemly that impulse, though there can't be a museum visitor who doesn't feel it. And obviously when it's stirred up by a Rodin bronze or something equally out of reach you don't fret much about it. But with something as purchasable as furniture, I did find myself wondering why it is that museums don't make a more direct attempt to market the designs they celebrate.
More particularly, I found myself wondering why the Victoria and Albert doesn't. Manufacturing and selling is in its very DNA, after all. It evolved out of that great Victorian festival of the marketable product, the Great Exhibition, and it was founded expressly to improve and refine the products made by Britain's industrialists. The point wasn't just to elevate public taste and improve the quality of British design. It was to do it by means of consumption.
Testifying to a Parliamentary Select Committee in 1860 Henry Cole, the museum's first director, was asked how the manufacture of china was affected by its existence. "I think that the first result of this kind of exhibition is to make the public hunger after the objects," he replied. "I think they go to the china shops and say, 'We do not like this or that; we have seen something prettier at the South Kensington Museum'; and the shopkeeper, who knows his own interest, repeats that to the manufacturer, and the manufacturer, instigated by that demand, produces the article."
It seems a cumbersome mechanism, though it's probably less so now than it would have been in 1860. Googling Orkney chairs, I found that you can still buy them (and they are made in Orkney). But why not cut out the middleman? To a considerable extent the V&A already does, of course – its general museum shop stocking all kinds of reproduction and originally commissioned items. And I suppose the strict segregation of retail outlet and academic collection has its diplomatic purposes.
When you remember the fuss that people made about that advertising campaign that promoted the V&A as a "An ace caff with quite a nice museum attached" you can easily imagine blood actually being spilt if they blurred the boundaries any further between marketing and scholarship.
But I can't help feeling that that "hunger after the objects" that Henry Cole talked about shouldn't really be an embarrassment but an opportunity. The point is surely to get the best design into people's homes. I'm not sure I can really see why the point of sale couldn't also have a presence at the point of seduction.
I'm not sure they've pitched it right...
That review of Lady Chatterley's Lover printed in Field & Stream magazine ("of considerable interest to out door-minded readers, as it contains many passages on pheasant raising, the apprehending of poachers... and other chores of the gamekeeper") was eventually revealed to be a knowing joke. But I do wonder about an article in Caravan Times that stated that Ben Wheatley's film Sightseers (above) would "offer a good insight into the world of touring for people less familiar with it". Given that Sightseers presents the world of touring as a source of murderous black comedy, one can't imagine that Caravan Times's readers will hugely enjoy the film.
The book with the phantom plot
It's never a comfortable feeling when you get to the end of a novel and realise that you can't confidently say what actually happened in it. I felt it the other day, though, with Emma Tennant's The Beautiful Child, a complicated meta-textual play on a Jamesian ghost story, which nests narratives within narratives to a point (in my case) of almost total bafflement. The critic John Mullan said he thought he did know what had happened in it when we discussed it on the radio, but he didn't sound very convinced. And while I think I could have worked it out with coloured markers and a whiteboard, I wasn't sure I wanted to spare the time. Which made me wonder about Tennant's editor and publishers. Did they have no problem at all? Or didn't they dare to ask?
Join our new commenting forum
Join thought-provoking conversations, follow other Independent readers and see their replies