The Nazi chanting of West Ham fans is no resurgence of anti-semitism in football. Truth is, it never went away
But at least vile chants like these are no longer being swept under the carpet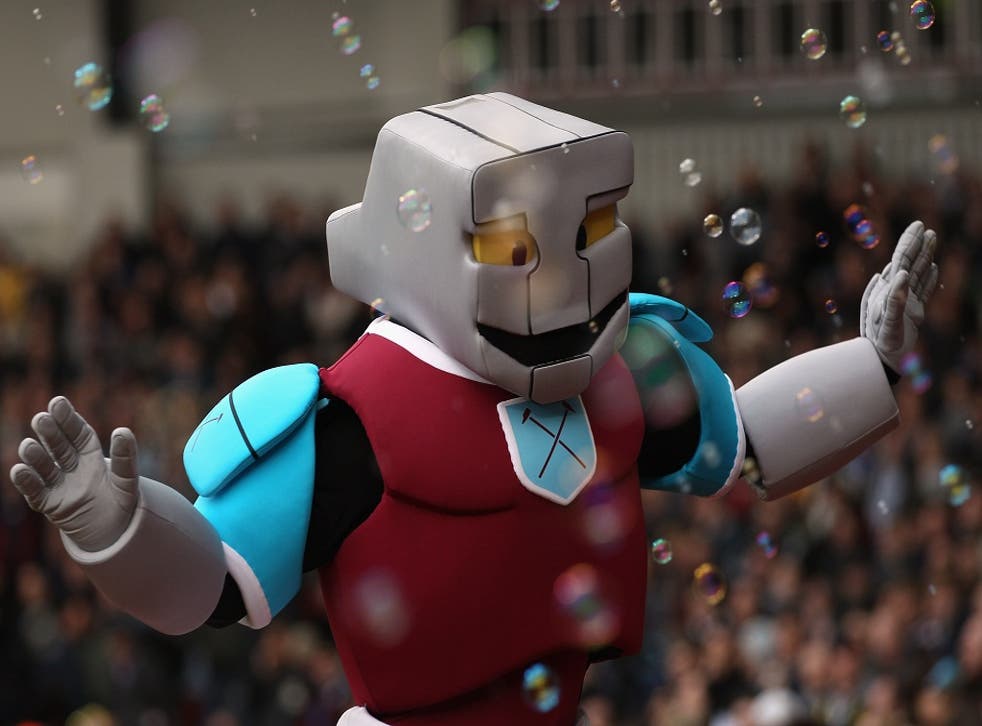 Back in the 1970s, sitting in his living room with a West Ham scarf draped around his neck, Alf Garnett would often rail against "those Spurs Yids". The writers of the iconic sitcom Till Death Us Do Part were clearly asking us to laugh at, not with, the toothbrush-moustached bigot. Indeed, the actor who portrayed Garnett – Warren Mitchell – was, himself, a Jewish Spurs fan. Oh, the irony.
It seems unlikely that the Nazi salutes offered up by a group of West Ham fans at White Hart Lane last weekend were intended as a tribute to the Mitchell-Peter Sellers-Sacha Baron Cohen school of Jewish post-modern irony. Anti-Semitic taunts by away supporters were heard during the match at Tottenham, along with persistent hissing – an allusion to the gas chambers – and references to Adolf Hitler. Two fans were arrested and the Football Association has launched an investigation into the vile chanting.
Researching Jewish involvement in English football, I have often been asked about the resurgence of anti-semitism at football grounds. Resurgence? The truth is it has never gone away. The hissing noises were hardly a new phenomenon. Due to its perceived connection to the Jewish community, Tottenham has been targeted in this way for years.
"During the 46 games in the Championship last season," a Hammers club statement proudly declared, "West Ham had zero arrests for racism or violence, so while we are surprised to see such reports today, we will examine any available evidence of such conduct thoroughly and take the appropriate action." The absence of anti-semitic abuse last season might have been connected to the fact that Spurs were in a different division.
Reporting on the rise
What is new is that, after decades of silence on the issue, anti-semitic and other racist incidents are now being reported. A more assertive Jewish community now feels confident enough to talk about the issue. When Lazio fans chanted "Juden Tottenham" in a recent match against Spurs in Rome, and after the game supporters were ambushed and stabbed by a gang of Italian neo-Nazis in a bar, The Jewish Chronicle called for action by international football bodies. But some of the social media reaction to the West Ham chanting dismissed it as mere banter. There was, claimed some bloggers, a long-standing rivalry between the two London clubs, inflamed by some East Enders' resentment of the Jews who had "deserted" Whitechapel for White Hart Lane at the beginning of the 20th Century.
I have interviewed many Jewish players, fans, directors and writers, and nearly everyone agrees that, in today's multicultural game, on-the-pitch anti-semitism is on the wane. In charting the community's 100-year journey – in British society as a whole, not just the People's Game – from ghetto outcasts to football insiders, the sport has been a vehicle for the successful integration of a tribe once dismissed as "aliens". Jewishness, in fact, appears to be flavour of the month. We're everywhere at the moment. The New Statesman devoted a whole issue to the religion, and it's hard not to turn on the telly without encountering comedies like Friday Night Dinner, Grandma's House and Jews at Ten or reality shows like Jewish Mum of the Year, Strictly Kosher, Strictly Soulmates, Wonderland and Two Jews on a Cruise. Whatever next? A search to find the nation's hairiest rabbi?
As a comedian on Jews at Ten noted: "In America, we are very open and are free to express ourselves. In Britain, they are all hiding in their own attics." In the past, this has been true. The mantra of Anglo-Jewry has tended to be: keep schtum; maintain a low profile and all the vileness will go away. Britain was the first country in medieval Europe to expel Jews – and one of the last to take them back after more than 350 years.
The "oldest hatred"
Between the wars, in order to offset discrimination, many Jews changed their names. In my own city of Leeds, Jews weren't allowed to join golf clubs – so they set up their own. Great progress, of course, has been made. Former East End outsiders like Lord Sugar are national treasures. From Chief Rabbi Lord Sacks to Football Association chairman David Bernstein, Jews are suddenly pillars of the establishment.
At the same time, the number of anti-semitic incidents is rising. The Community Security Trust has reported an increase in violent street attacks. The most common single incident is "random, spontaneous, verbal anti-semitic abuse directed at people who look Jewish while they go about their business in public places".
The days of English football crowds making massed monkey noises are thankfully gone, but off the pitch the "oldest hatred" is alive and kicking. Massed anti-semitic chanting about Hitler can still be heard. The good news is that such incidents are no longer being swept under the carpet. West Ham are to issue life bans to supporters found to have chanted songs like "Can we stab you every week?" and "Hitler's coming to get you". West Ham fans, and supporters of other clubs, began calling the north Londoners "yids" as a result of Garnett's regular comedy riffs on the subject.
But that joke isn't funny any more.
Anthony Clavane's 'Does Your Rabbi Know You're Here?' is published by Quercus.
Join our new commenting forum
Join thought-provoking conversations, follow other Independent readers and see their replies