Nick Clegg's attack on NHS mental health care: Fighting talk will only get us so far
While the Government is saying all the right things, the reality on the ground simply does not match up to the rhetoric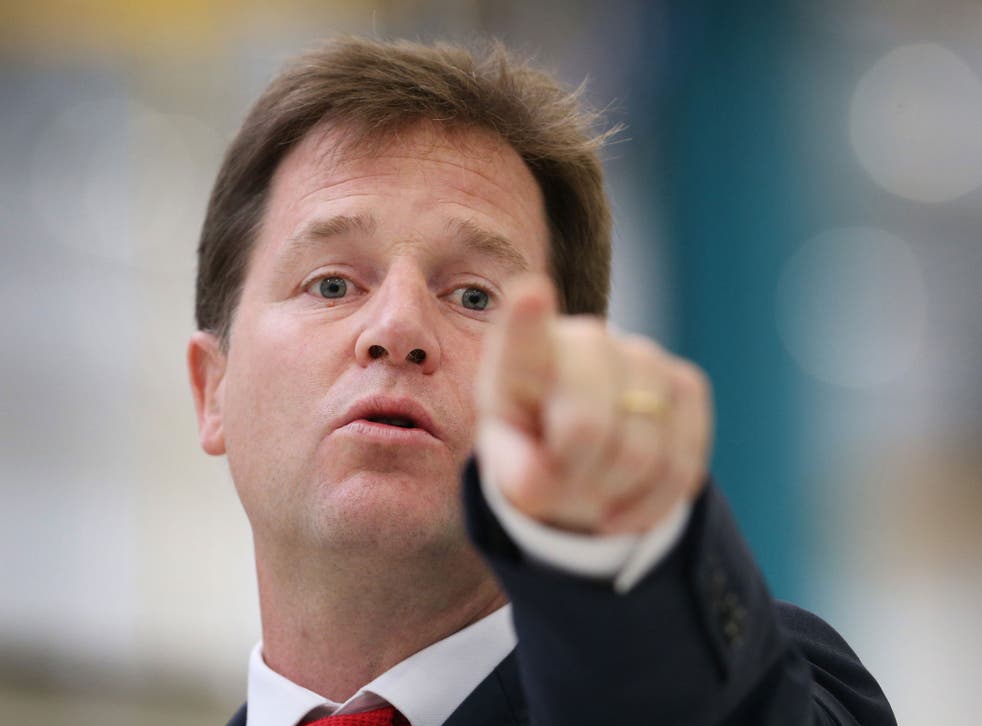 The Deputy Prime Minister made a heartfelt commitment today to improving the lives of people with mental health problems and his passion is impressive. He clearly feels strongly about this issue and to have him bring public attention to it is hugely valuable.
Nick Clegg rightly said that people with mental health problems are treated as second class citizens and that more work needs to be done to shift public attitudes in order to end the stigma and discrimination that people with mental health problems face. While this issue is most visible regarding access and quality of NHS services, this is a challenge that requires all of us pulling together – across health, justice, employment, education, housing and welfare.
It's fantastic that by speaking out, Nick Clegg has further opened up public debate. But what greatly worries me is that while the Government is saying all the right things, the reality on the ground simply does not match up to the rhetoric.
Today, the Government also launched its 'mental health action plan' which identifies key areas for improvement but fails to make very many binding commitments or time-frames for change. For example, there are no maximum waiting times for mental health treatment. Everyone agrees that this needs to change, but officials have been saying for over a year that they are going to do some work in order to decide what would be realistic in terms of implementing this, but little has happened.
Nick Clegg reminded us today that from April this year, people accessing NHS mental health are supposed to have choice in where they are cared for. Yet historically, mental health has always had a raw deal when it comes to NHS spending and accounts for 22% of illness in this country, but only gets 11% of the NHS budget. On top of this, over the last two years, we've seen a 2% cut in mental health spending despite increasing demand. Services which were already struggling are being squeezed even further. So how can the Government now make real inroads into significantly improving care and introducing choice when the services simply aren't there? People are waiting months, even years for treatment.
If politicians really want to improve the lives of people with mental illness, we need to see investment in mental health services – in the very least services should not be cut. We should also be making sure that people who are too ill to work are properly supported with the benefits there are entitled to and with services that respond when and where they are needed. And when we see an action plan, it needs to set out specific commitments on how things are going to change and by when.
At today's event it was left to a member of the audience to level the charge that political party leaders should make improving the mental health of the nation a truly apolitical issue. Ed Miliband threw down his gauntlet last Autumn, claiming mental health as a core policy issue for the Labour Party. Nick Clegg has passionately staked a claim for the Liberal Democrats today. We're hearing a lot of the right noises from Ed and Nick – but I'm still waiting to hear David Cameron speak out about the need for change.
While I'm delighted that there is good political will amongst some of our senior politicians, words simply aren't enough. The real challenge is turning words into action and we are tired of waiting.
Paul Jenkins is CEO of the national charity, Rethink Mental Illness
Join our new commenting forum
Join thought-provoking conversations, follow other Independent readers and see their replies