Now that Ebola is in Britain, the realities of the disease are finally hitting home
The news of Pauline Cafferkey's illness will be sobering for NHS staff who are in West Africa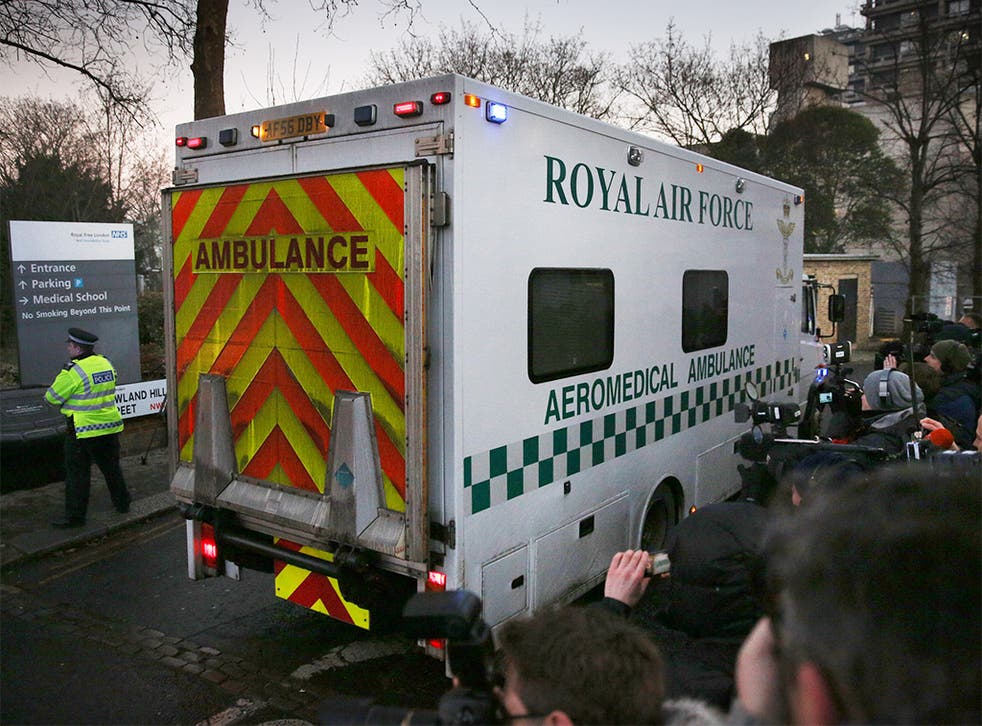 The news that a British nurse, Pauline Cafferkey, has being diagnosed with Ebola, having just returned to the UK from West Africa, raises many issues.
First, should we be surprised that this has happened? The answer is a simple "no". During the summer, the Institute of Infection and Global Health at the University of Liverpool, of which I am Director, started looking at the growth of this Ebola outbreak, and examining which countries outside West Africa might be at risk of onward transmission. We predicted that the USA was most likely to have the first imported case outside Africa, and that the UK would probably see a case before the end of the year.
Sadly, both our predictions have proved correct.
As well as looking at the risk of spread of Ebola to new countries by airline travel, one of our first pieces of work was to consider what might be done to mitigate these risks. We examined the impact of screening, both as people leave West Africa, and as they arrive in the UK. Currently the procedure is to ask about peoples' risk factors as come to the UK – What have they been doing in West Africa? Were they exposed to patients with Ebola? And if they have been exposed the next step is to see if they have a fever, which is the first hard sign that someone might be infected.
In the case of Ms Cafferkey it is clear that these steps were followed. She had been exposed as a nurse working for Save The Children in Sierra Leone. And even though she felt she had a temperature on arrival at Heathrow, she was allowed to travel, because her temperature was recorded as normal several times over a two hour period. By the time she got to Glasgow she had a definite fever, and went promptly to hospital.
With hindsight it seems obvious that a nurse who has been exposed to Ebola and felt she had a temperature should not have been allowed to travel on, even if no fever could be documented; especially since there was a very similar incident in the United States during the summer. The weekend's events will thus prompt a re-evaluation of procedures here in the UK. However, even though Ms Cafferkey was infected with the virus, the risks to fellow passengers were minimal, because the only way to get Ebola is through direct contact with the body fluids, the blood, vomit, or diarrhoea, of an Ebola patient. In practical terms this means unless you are caring for someone with Ebola, you have no need to worry.
In pictures: The village where Ebola started

Show all 5
Because we predicted a case in the UK sooner or later, there has been intensive preparation for when it occurs. And so far it looks as though everything has gone according to plan. Ms Cafferky was isolated, diagnosed, and transferred to the specialist isolation unit in London with the minimum of fuss. There is no proven antivirus treatment for Ebola. But several options are being considered for her.
The news of Ms Cafferkey's illness will be sobering for NHS staff who are in West Africa, or due to go out there. It raises questions about how she became infected, given that the personal protective equipment, and careful procedures for donning the equipment, and removing it, should prevent exposure to the virus. One of her colleagues has suggested that she may have become infected after attending a church service on Christmas morning.
Whatever the answer I suspect it will not knock the resolve of NHS staff who are determined to help. A few weeks ago we did a study examining the attitudes of health care workers in the UK, considering going to West Africa; we found that the main thing holding people back was, surprisingly not fear of dying from Ebola. No, the most important issues were the practical ones, such as who would cover the work left behind, getting permission from employers, and queries over what training would be available.
Yesterday I spent a busy day discussing Ebola, both on television and on Twitter. What I found heartening was that many people in Britain now seem to get it. They realise that the best way to protect the UK from Ebola is for our health care workers to help tackle the disease in Africa. And many more people now appear to understand the key facts about the disease; what it is, how it is transmitted, and importantly, how it is not transmitted. Compared to some of the hysteria we saw in America over the summer, I think the British people can be proud of their restrained and sensible responses to this public health emergency.
Prof Tom Solomon is Director of the Institute of Infection and Global Health at the University of Liverpool . Follow Professor Tom Solomon on twitter. @RunningMadProf
Join our new commenting forum
Join thought-provoking conversations, follow other Independent readers and see their replies