Oh, no! Totnes has seen off Costa. Now I won't be able to boycott it
Communities should have the right to go their own way, rather than being the plaything of multinational corporations.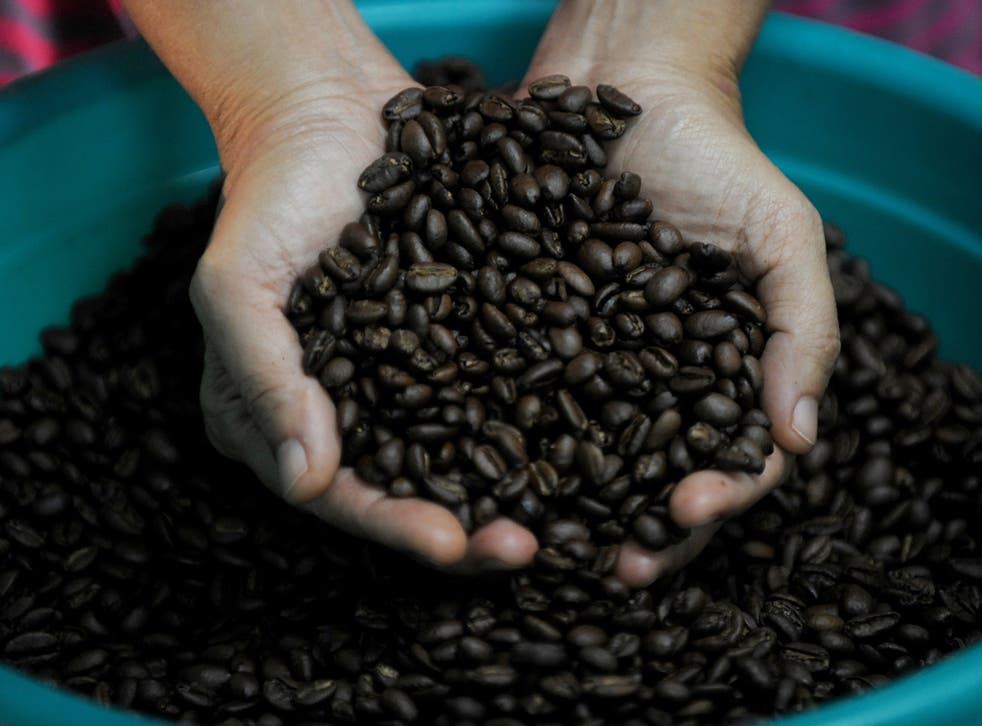 When I was growing up in the 1950s and 1960s, coffee was either a bitter brown powder that you mixed meagrely with boiling water, or, if you fancied yourself as a sophisticate, you might have a percolator, which recycled boiling water endlessly through increasingly tasteless but caffeinated coffee grounds.
The first time I tasted "real" coffee was in Italy, and it was like falling in love. When chains such as Costa and Starbucks first opened in Britain, thousands of people had the same sensation, and we flocked in our thousands to experience the taste of espresso coffee. But recently, it seems, we've been falling a bit out of love.
I was sorry to find yesterday that the Starbucks on Exmouth Market has recently closed, because I was so looking forward to the pleasure of boycotting it. Drat! Now Costa Coffee has done the right thing and withdrawn from Totnes, I shan't be boycotting them either. Or better still, as the website notocosta.co.uk suggested, ordering a glass of water and drinking it very, very slowly.
Not that I have anything against Costa, which has been keen to distance itself from the Starbucks tax-avoidance culture. Andy Harrison, chief executive of parent company Whitbread, said: "We are a big British company and bear the full weight of 25 per cent corporation tax." It also makes rather good coffee.
But the argument here is not about coffee; it's about localism – the right of a community to go its own way, rather than being the plaything of multinational corporations imposing their identical brand identities on high streets up and down the land.
Totnes is a community with a history of counter-culture going back at least to 1925, when Bloomsbury-setters Leonard and Dorothy Elmhirst purchased the beautiful semi-derelict Dartington Hall estate a couple of miles away on a bend in the River Dart. They invited creative people, visionaries and philosophers, decorated it with the artworks of their friends, and made it a base for the Institute for Rural Reconstruction inspired by Rabindranath Tagore's estate at Santiniketan in Bengal. In 1926, they founded the famous, progressive co-educational boarding school. An arts college and Schumacher College's International Centre for Sustainable Living were later spin-offs. Permaculture and the Transition Towns movement, both big in Totnes now, are the great‑great-grandchildren of these 1920s hippie idealists.
The result is a thriving local economy, which embraces everything from boatbuilding to independent cheese production, from bed and breakfasts to musical instrument-making to healing with crystals, and, famously, 42 coffee outlets. Totnes is the market town for a large rural hinterland whose weekend market is a wonderful melange of home-grown vegetables, obscure pickles, colourful handmade footwear and cast-off tat. On Tuesdays, there is the added delight of stallholders dressed up in "Elizabethan costume" purveying the above, and on some Sundays there is a fine food market, because the nearest Waitrose is 10 ungreen miles away in stuffy Torquay.
Into this eclectic milieu, a tentacle of global capitalism has ventured to stick its jackbooted toe (I know there's something wrong with this metaphor, but bear with me) in the form of Costa Coffee, which declared its intention to open a café on the high street. The howls of protest which greeted its planning application spawned an unlikely alliance of local tradespeople, New Age hippies, the local Tory MP, ecologists, Transition Town theorists, and many local people who just like their Totnes the way it is and are rather proud of its alternative image.
Not everyone has supported the NotoCosta stand. There are those who point out that the town already has retail chains such as Boots, Superdrug and Fat Face, as well as two big supermarkets and all the major banks. There is also an argument that curbing traffic, another Transition Town goal, should be a bigger priority than getting het up about coffee. However, the New Age case is also the business case: since tourism is a mainstay of the local economy, it is argued that the town's distinctive character attracts tourists, and any move that makes it look more like everywhere else is bad for business.
Underlying this upsurge of localism is a wider disenchantment with multinational corporations, which, alongside the many undoubted blessings we have come to take for granted – such as technical innovation, variety of goods and economies of scale passed on to consumers in the form of cheap prices – have also brought us blandness, uniformity and ready meals.
It is this Goliath approach that has moved some communities to fight back. Holmfirth in Yorkshire, another small town famous for its eccentricity, has just rejected the clammy boil-in-the-bag embrace of Tesco, while Lewes in East Sussex, proud of its association with Tom Paine, launched its own currency in an effort to help local businesses. It's very much to Costa's credit that it recognised that the unique character of Totnes was not for it, and walked away.
The Transition Town movement, offspring of the Schumacher centre, was the driving force behind Totnes's stand against Costa Coffee. Its "think global, act local" philosophy is a response to the twin challenges of energy shortage and climate change. It maintains that issues such as world energy supply and climate change are too big to be tackled by individuals, and too urgent to be left to government. However, if we act as a community, we're in with a chance. Or as Tagore might have put it: "Everything comes to us that belongs to us, if we create the capacity to receive it." And that includes a good espresso.
Marina Lewycka's latest novel is 'Various Pets Alive and Dead'
Join our new commenting forum
Join thought-provoking conversations, follow other Independent readers and see their replies