For one in five of us, anxiety is a daily obstacle
Research shows that GPs are 46 times more likely to prescribe medication than alternative options such as exercise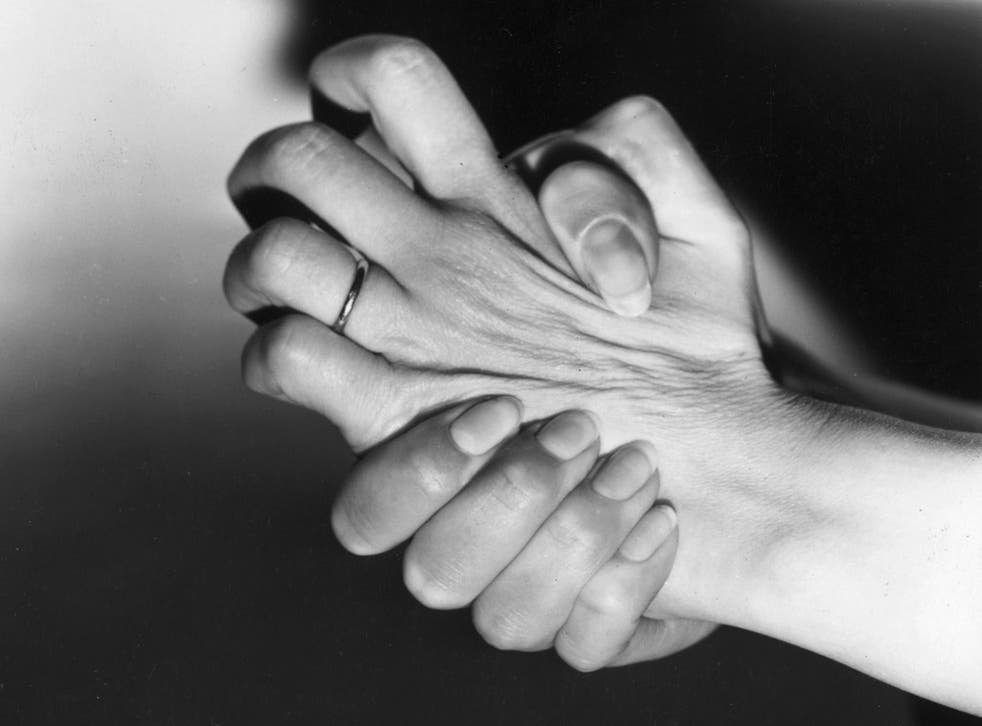 The topic of mental health has again hit the headlines. Prevalence of mental health problems is on the rise and we are now in a situation where mental health is the third most common issue presented to GPs, like me.
New research released this week by Nuffield Health revealed that almost 23 million UK adults (44 per cent) experience anxiety symptoms at least once a week, and for one in five anxiety is a daily obstacle. Almost two fifths (39 per cent) of people now experience low mood, an early indicator of depression, at least once a week and for almost 15 million UK adults (29 per cent), their low mood or anxiety is so consuming that they struggle to, or cannot, work.
Whilst it has become clear that the majority of both the general public and those working in primary care recognise the value of physical activity upon their mood - 72 per cent of UK adults knew it had been clinically proven to help manage symptoms of anxiety or low mood - this is not yet being applied widely enough in practice. A quarter of those questioned (25 per cent) said they were frustrated to only be offered medication by their GP. With the number of sufferers increasing year on year, it's interesting to hear, as a physician that so many patients want to try an alternative to prescribed medication to help ease their symptoms.
As a GP myself, I understand the numerous pressures felt by those working in primary care – alongside satisfying the need for an effective solution or treatment. Patient contact time is limited and we can be left with the failsafe prescription remedy, rather than taking the time to explore if medically proven alternatives would be suitable. In fact, Nuffield Health's research showed that GPs are 46 times more likely to prescribe medication than alternative options such as exercise, despite the majority of patients preferring not to be offered pills as the default option when they first discuss early symptoms of anxiety and low mood with their doctor.
Our research, along with a compelling body of evidence by respected organisations such as the Department of Health, the National Institute for Clinical Excellence, the Mental Health Foundation and Mind, the mental health charity, shows there is a clear clinical case for exercise to be used to treat symptoms of anxiety and low mood. Now we know there is also patient demand for GPs to offer exercise, along with options like talking therapies as part of our armory to help stem, and hopefully reverse, the growing number of mental health sufferers in the UK. As a nation, we're sitting on a ticking mental health time bomb. This must be addressed before it impacts further upon our collective wellbeing, the health service, and the wider economy.
In response to these findings, we are calling for all GPs to treat mental health as they would physical health, by encouraging GPs to take a 'diagnose, consider exercise, refer, treat' approach when patients present with the early stages of mental ill health. Whilst we recognise that exercise may not always be appropriate and certainly might not be the answer alone, if doctors recommend physical activity as an initial treatment, when appropriate, not only could this help to ease the patient's problem before it escalates further, but it could, in turn, reduce the financial strains that currently face our already overly-stretched health service.
What cannot be ignored is that mental illness is quickly becoming one the biggest barriers to our nation's wellbeing, and addressing it urgently, as both individuals and as a medical profession, is crucial if positive long lasting change is to be achieved.
Join our new commenting forum
Join thought-provoking conversations, follow other Independent readers and see their replies