The Only Way is Ethics: Finland's press regulation is outstanding but it just wouldn't fit Britain's complex media
Finland's Council for Mass Media oversees a system of voluntary self-regulation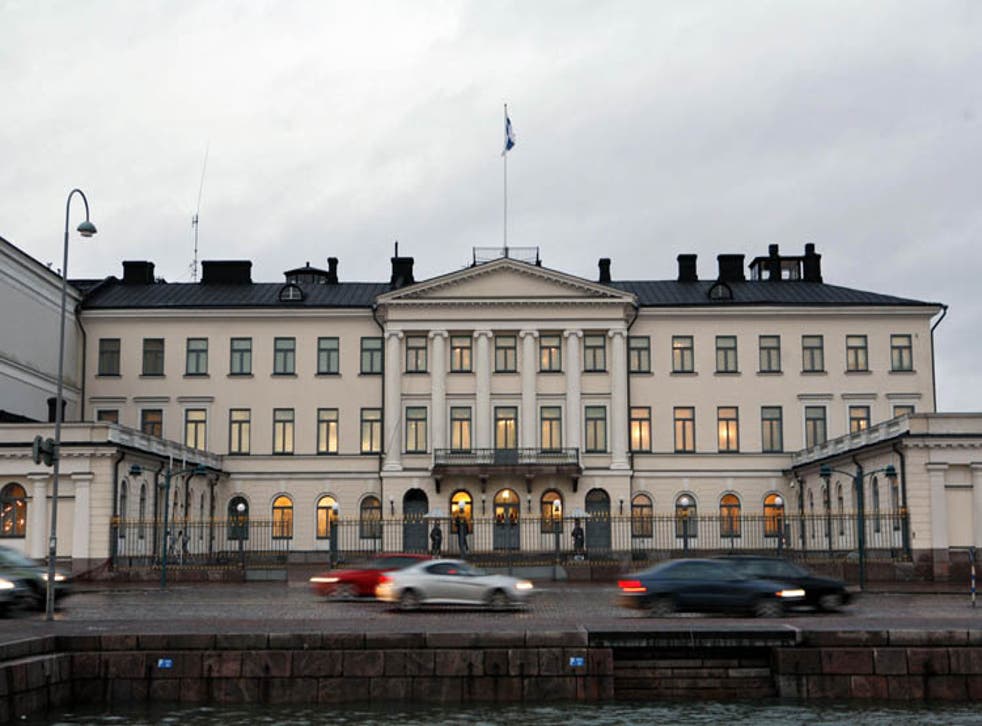 I imagine Finland to be rather lovely. Inhabited by just five and half million souls, it is the most sparsely populated country in the European Union. It came late to industrialisation and its history – particularly during the 20th century – underpins a cultural and political unity that has led it to top international league tables for education, civil liberties, economic development and general good things.
One marker of its success is its listing at the head of the world press freedom index. Even better: in spite of its great liberty, Finland's media is responsible and upstanding. It is no surprise, therefore, that the Finnish model has been mentioned in glowing terms by some of those who, during the great debate about the ethics of the British media, have sought a solution by reference to foreign parallels.
Sure enough, Finland's Council for Mass Media is an effective and well-respected body, which oversees a system of voluntary self-regulation. At a conference in London last week, its chairman, Risto Uimonen, gave a convincing account of its work in holding the media to account and helping the public gain redress.
But is it realistic to imagine that a system of media regulation can be imported lock, stock and barrel and be as effective in its new domain as it was in its last? In any event, the Finnish council's board has a majority of editorial representatives, which would hardly be acceptable here. Its sanction – to require an offending outlet to publish its verdict if a complaint is upheld – is no greater than the Press Complaints Commission's. Yet the PCC has been accused of lacking "teeth".
Regulators can learn from one another. Forums such as the Alliance of Independent Press Councils of Europe have enabled much sharing of best practice. Yet news media outlets remain largely a product of their national boundaries . As such, for media regulation to be effective, it has to understand and respond to the domestic context.
Finland has no tabloids to rival the best of British. Nor does it have the UK's history of cut-throat competition in its media market. Its (pan-) media council deals with around 300 complaints a year: 100 or so are ruled on, of which about a third are upheld. Good as it may be, you can forget importing the system to Britain; it barely exists in the same world.
The problem with propaganda
Last Thursday's front page showed a remarkable image, taken from a propaganda video, which purported to show Isis fighters in Iraq on the outskirts of Tikrit. The Independent was not alone in using it.
There is always a dilemma about employing material that appears to have been created for propaganda purposes. We felt it was important to let readers know about its origins, which we did via our caption. But on this occasion there was an additional dilemma because the complete picture included in its top corner an Arabic inscription. Various experts were unclear as to its exact English translation but it amounted effectively to a propaganda slogan. To give those words front-page prominence seemed a step too far. Yet to crop it reduced the impact.
The alternative solution would have been digitally to alter the image to remove the slogan. That, however, was the worst option and one that would have potentially breached the codes to which we adhere.
In the end, we decided to crop the image. That avoided distortion and enabled us to show the picture without the explicit (yet untranslated) message.
Will Gore is Deputy Managing Editor of The Independent, i, Independent on Sunday and the Evening Standard
Twitter: @willjgore
Join our new commenting forum
Join thought-provoking conversations, follow other Independent readers and see their replies