An open letter to Justin Bieber
After a girl has been subjected to bullying from Bieber fans for an innocent tweet, shouldn't the singer speak out against his fans' behaviour online?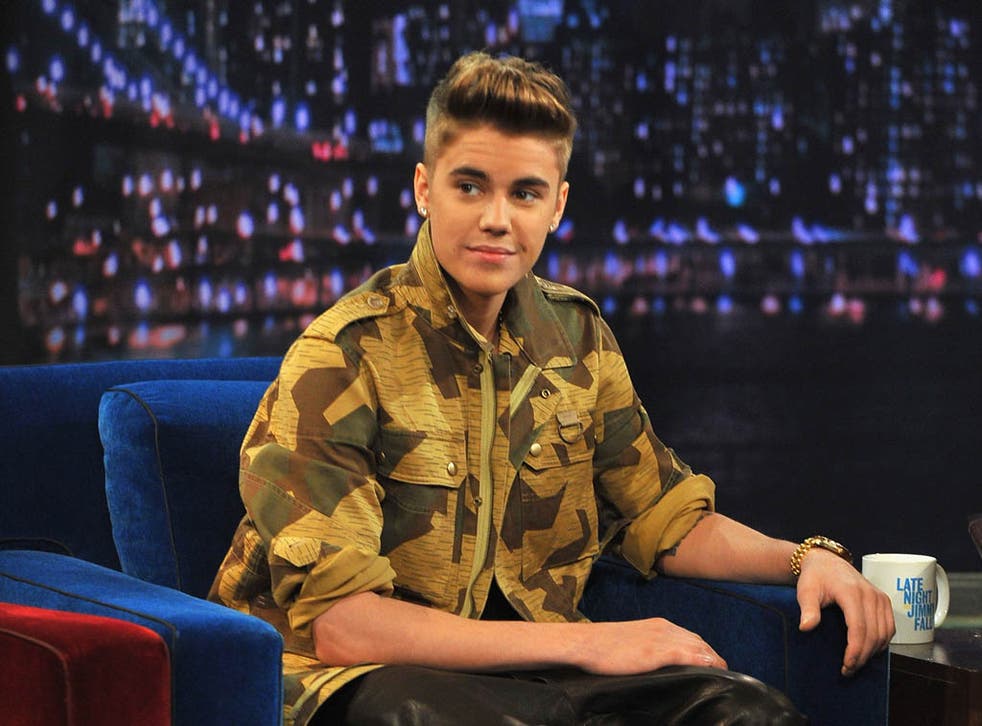 Dear Justin Bieber,
Firstly, I would like to congratulate your highly paid marketing and PR teams (I hope their Christmas bonuses last year were substantial).
You, as an artist, celebrity symbol and as Justin Bieber himself, must be their proudest work.
I must, however, point out the worrying trend your followers seem intent on continuing. Their vitriolic tweets, to anyone who isn't a fan of yours, – which, I guess, will now include me – frighten me.
It would appear that the work your PR and marketing teams have put in has elevated you to something like a God-like status among your followers – or 'Beliebers'. And in doing so, you have achieved a great deal of success, with a following that many celebrities can only dream of.
But in my opinion, you are putting them at risk in a direct trade-off for album sales.
Despite speculation in the press that the #Cut4Bieber trend was a hoax, I watched it unfold behind cupped fingers as my belief in today's youth unravelled with every tweet – too frightened to report on the trend myself.
It appeared as though a minority of your fans were self-harming in protest of a picture that allegedly showed you smoking a suspicious looking cigarette. One Justin Bieber fan even tweeted that she was attempting to microwave her guinea pig.
A 15-year-old girl, Courtney Barrasford, whom you retweeted recently, was subjected to many vitriolic tweets from your legions of followers despite making a seemingly innocent, and yet appreciative, comment.
As a result of jealousy from some fans, she received death threats, was called a 'whore' and nasty rumours were circulated about her.
As I write this, another hash tag - #BieberOMG – is trending in the UK. Yahoo are offering the chance to meet you at the O2. A quick glance through the tweets indicates the number of young people who have dedicated large proportions of their life to worshipping you. Worshipping.
"I'd do anything to meet him (Bieber)," one teenage fan writes. "My universe, my EVERYTHING," says another.
This, in itself, scares me. Shouldn't these people be leading their own lives rather than obsessing about trying to meet you?
However, I do understand that these people aren't doing some of the more harmful things on your command. Nor do you encourage them.
But, on behalf of the remaining sane people on this planet, I ask you to put an end to this nonsense. If you truly cared for your fans, a belief you preach daily, then you will ask them to stop spreading hate; to start humanising yourself on social media platforms and to get down from that damn pedestal that your management have placed you upon.
I feel I speak for large swathes of the world when I ask you politely to just get off Twitter and donate your handle to a charity – perhaps Mind or The Mental Health Foundation.
However humble an image you might wish to portray in your documentaries, film and television appearances, your absolute ignorance to the damage you're causing is unforgivable.
A great man once said that with great power comes great responsibility. You have had great power thrust upon you, now accept the responsibility.
I read recently that you were worth a reported $110m. You've sold dozens of millions of copies of your music. Now please take an interest in helping those less fortunate – starting with your fans. They are numerous, love-struck and idolising you. And it's not healthy for them or those on the receiving end.
So before some more of your fans continue to bully innocent people, warn them that you don't appreciate this kind of behaviour. It's the least you could do.
If you do make such a public intervention, I will of course acknowledge it on this site.
Yours,
Should stars such as Justin Bieber take any responsibility for fans' bad behaviour on Twitter? Join our poll.
Join our new commenting forum
Join thought-provoking conversations, follow other Independent readers and see their replies